An event DJ is a great option for anyone looking to liven up a corporate business event. However, it's essential that you take the time to find the best DJ for your business event. Keep reading to discover the key things to look for before booking a DJ for your upcoming corporate event.
Review Their Experience
When choosing a DJ for any type of event, you'll want to review their past experience and reviews. It's easy to find reviews via Google and Facebook, which can offer you an insight into how other companies felt about using their services.
Try to ask your potential DJ about the types of corporate business events they've worked on in the past. You need to ensure they are used to playing to this type of audience and will know how to create a great atmosphere throughout the event.
Consider asking other companies you work alongside about previous DJs they've worked with, as they'll know the type of DJ that would be suitable for your brand's events.
Ask About The Event DJ Equipment
When hosting a corporate business event, you want to ensure the sound quality from your DJ is always excellent. Asking a DJ about their equipment will give you an idea about how much they've invested in their setup. You want a DJ who has professional equipment that will work with no issues in the venue you are using.
There's nothing worse than static or poor-quality music when hosting a function, so make sure you ask these questions ahead of time to avoid issues when setting up on the day.
Musical Knowledge
DJs need to be extremely knowledgeable when it comes to music to effectively put together a playlist for your event. If they find that the audience is different from what you expected, they should be able to adjust their setlists to fit the current target audience quickly.
Avoid DJs who only play one type of music, as this is usually not a good option for a corporate event. While you'll no doubt want to hear recent releases and modern songs, your guests will also appreciate some throwbacks and older tunes if you are catering to a mixed age range.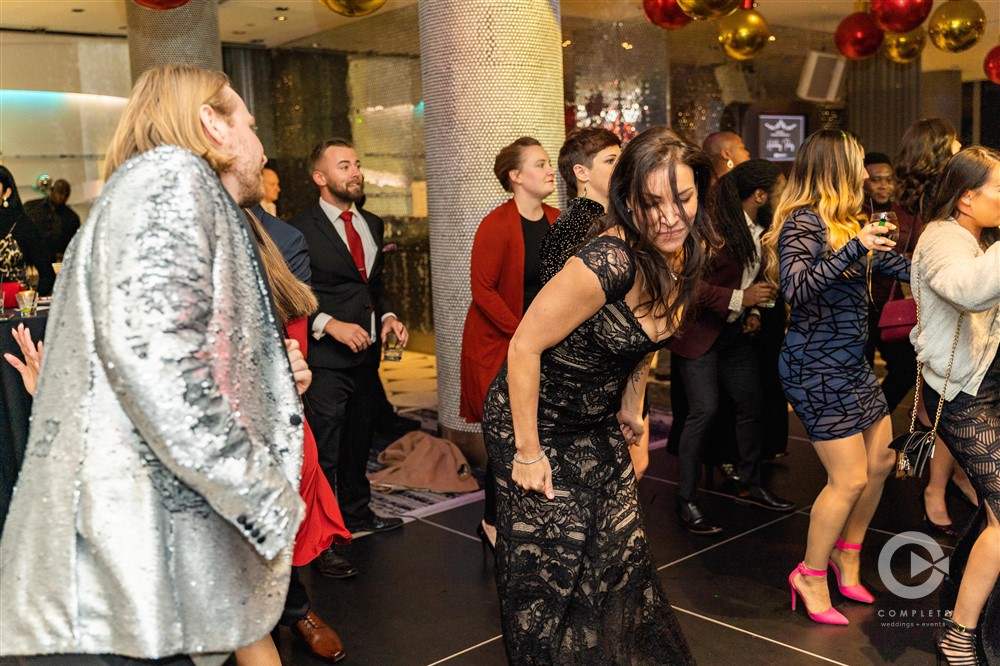 Length of Time for the Booking
Most DJs will be happy to play for between four to six hours at a time. However, this may depend on the type of packages they offer. If you are hosting an all-day corporate event, you might be looking for someone to create a positive atmosphere during a long day.
Ask about the various packages they offer and whether they are flexible if your event goes over. We all know that not everything goes to plan when it comes to corporate business events, so finding someone who is willing to work with your schedule is critical for a successful event.
By asking as many questions as you can before booking a DJ, you can ensure you find a good fit for your next corporate business event. A good DJ will add more atmosphere to any event and help to make your next corporate gathering something that your guests will remember for years to come.
Complete Weddings + Events Dallas & Ft. Worth, Texas
Complete Weddings + Events offers multiple services to make it easy to reserve your wedding date for the vendors you still need! Contact Complete Weddings + Events for availability on needs for your wedding day or Corporate Event!