Are you curious as to why so many people recommend including a photo booth in your wedding celebration? Do you think this could be right for your wedding?  If you're not sure if a photo booth rental is the finest choice you can make for your big day, here are six compelling reasons to have a photo booth at your wedding. Stay with us till the end of this article before you make up your mind.
Why Have a Photo Booth at Your Wedding?
Photo booths add a special and charming touch to your wedding. For those of you who want something different, it's a great choice. As many wedding organizers have stated time and time again, adding those personal touches to your wedding is so important. If you want to have a no-phone policy at your wedding ceremony and party, having a wedding booth there will still allow your guests to get their cute Instagram photos.
Guests will remember your photo booth even more if you customize them to fit your theme. You can tailor your prints to the style of your wedding. You can even personalize them to include your pets. Props make pictures more fun, but they're not for everyone. You can leave out the props and make other fun touches instead. Here are six more reasons to have a photo booth at your wedding.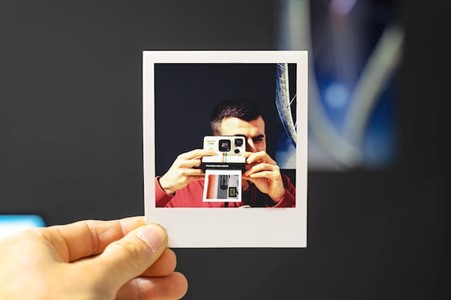 1. A photo booth can be a great icebreaker
Your wedding guests may not all be familiar with one another, but a photo booth rental is a great way to get them talking to one another. Photo booths are a great method for your guests to connect and get to know one other since they serve as a focal point for conversation.
You can have your guests play a fun game like bridal wars. For example, they can lip-sync to a fun song, and whoever has the craziest photo wins. And then they can win a fun prize of your choosing. If you decide to rent a photo booth for your Dallas wedding, it will be one of the focal points. Your guests will love it.
2. Modern photo booths are a charming addition to any celebration
The quality of photo booths has increased significantly in recent years. They don't look like the cheap black box booths you remember from your school trips anymore. The perfect photo booth will elevate the aesthetic quality of your special occasion. And your guests will for sure take pictures with it and inside it as well.
If you want to do something different and not so popular at your wedding, a photo booth is a great idea. We're sure it will bring some nostalgic vibes as well. And we all love to remember the good old days without all of the modern gadgets, which are really time thieves. We suggest that you have your guests leave their phones outside the party so that your love is celebrated the right way.
3. Your guests will have lasting memories
There are many methods to capture lasting memories of a wedding, but a photo booth rental is the most exciting and entertaining option. While the music is pumping on the dance floor, guests can let free in the photo booth and remember the funnier moments of the celebration. A Dallas photo booth rental will surely be a hit at your wedding, whether you use it to perform the Charlie's Angel's stance, wear a pink feather boa, or just make funny faces.
Instead of a personalized package of tic-tacks, your guests can take home their photo booth silly photos. And they will have something fun to post on social media and treasure forever. They get a copy, and you will also get a copy.
If you want to keep memories safe, we suggest a scrapbook as a great way to store wedding memorabilia. You can have your guests write you a note next to their pictures as well. You will have so much fun reading those later.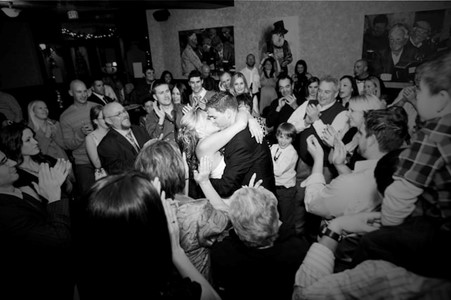 4. Instant sharing
All the images taken in your modern photo booths can be sent or texted to your guests immediately after the event. That makes sharing memories on social media a million times simpler and ensures that not everything is lost if someone loses their prints. Plus, photo booth pictures are so on trend right now.
Your guests will love freshening up their Insta feeds with some cute wedding photo booth photos. Not to mention, you will enjoy looking through all of their posts from your wedding after a few days. If you like this idea, start looking for a Dallas photo booth rental service right away.
5. Fun for everyone
There will certainly be dancing at your wedding, but a photo booth is a fun addition that your guests will appreciate. The key is to have fun with the photos by using props, photo bombing, and other creative techniques. If your friends have had a bit more wine or margaritas than usual, these photos will be rather funny.
You can make some fun wedding photo booth props for them or hashtag signs so that everyone's Instagram is booming after your wedding.  Most people like to display these photos on their walls or their fridge. You will be talking about all the fun you've had every time you look at these.
A photo booth means fun for all ages. From infants in arms to great-grandparents have brought their best grins to our booth. A digital picture book updated in real-time ensures that the experience will always be fresh in their minds.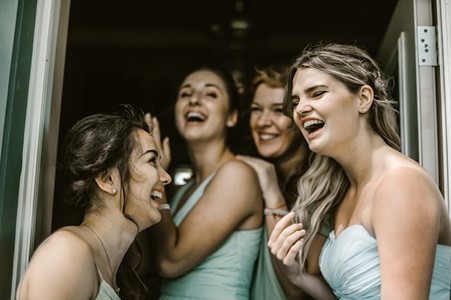 6. High-quality photos
Nowadays, even open-air photo booths have high-quality DSLR cameras, interactive touch screens, and studio-style lighting to provide the best possible results. It's also worth noting that the print paper is high-quality, so your images should last for decades.
We also find that people are much more relaxed when taking their own photos than when a bunch of photographers is around. A photo booth is a great option if you don't want to spend a lot of money on a photographer but still want to have photos of everyone who's been there.
Besides, you don't really need very professional photos of your friends partying and getting drunk. You can hire a professional photographer for your pre-wedding shoot and then have a fun photo booth for your guests.
Complete Weddings + Events Dallas, Texas
If you're ready to bring your own personalized wedding details and day to life, you need a team of wedding vendors to help! Contact Complete Weddings + Events for details on our multiple services you can mix and match to build a wedding package filled with all your needs to make your day a success!