From barns to lodges, plus a castle and a chic hotel, we compiled a list of some of the coolest wedding venues across the Midwest. These wedding venues offer a unique wedding day experience for couples looking to get married in middle America. With plenty of barn options and flat lands for epic sunset views, a Midwest marriage can fit any bride's style, from rustic to modern romantic.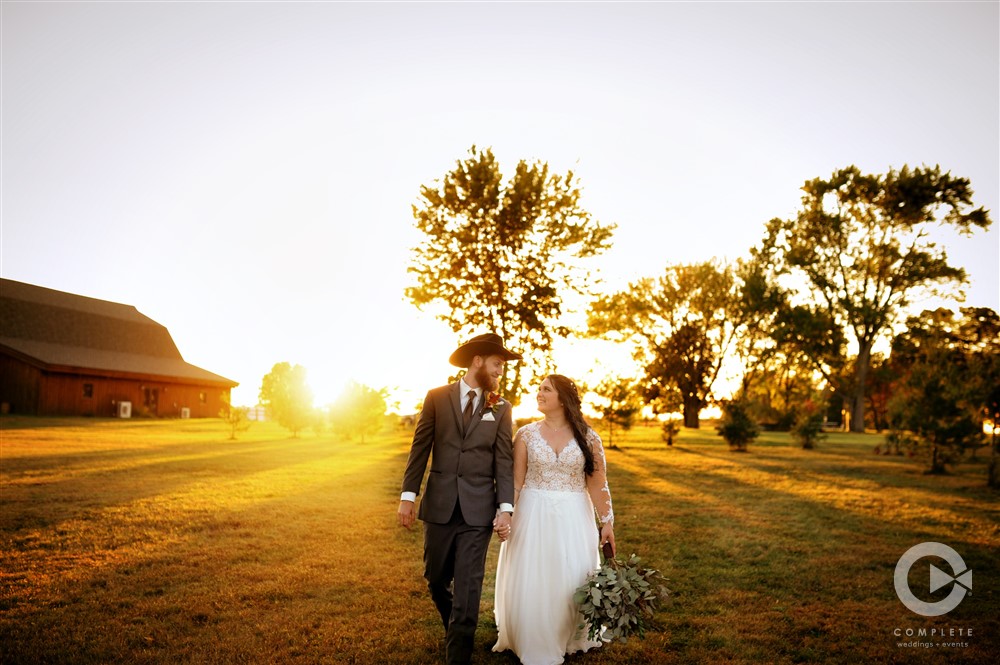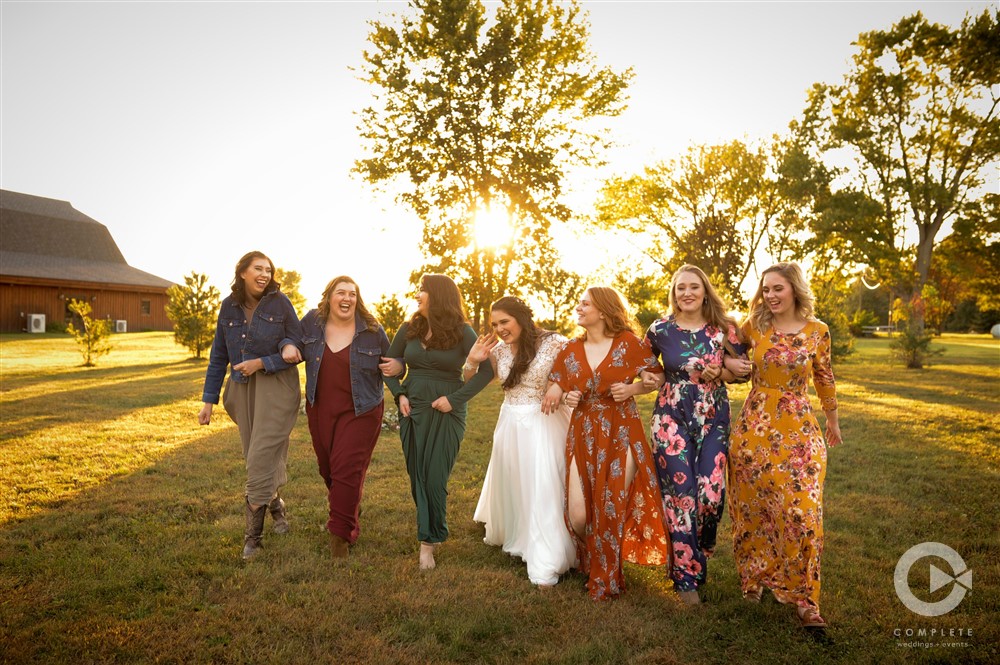 Illinois
The Bloomfield Barn
Could they of built a better barn for a wedding? We think not! Couple Jill and Mark Mattingly built The Bloomfield Barn with weddings, and hot summers and brisk Illinois winters, in mind. This barn has 30 feet ceilings, exposed post and beams, air-conditioning, and floor heat. Plus wedding parties love the separate space for both the gals and guys: the Bride's Silo and Groom's Loft. With a tree-lined pond out front, this barn located near the Indiana and Illinois state border in Chrisman, Illinois, is a great getaway for your middle-of-America wedding!
Kansas
The Liquid Art Winery
A venue and winery on top of an ancient mountain… Alright, take me there! The Liquid Art Winery in Manhattan, Kansas sits high on a hill among the Flint Hills with views for days, and you'll feel as though you rule the state of Kansas up there! With floor-to-ceiling windows with views of the vineyard and beyond, inside and outside both have breathtaking views. This venue gives you the Midwest wedding day vibes you'll love, plus the wedding photo backdrop you need.
Iowa
The River Center
This historic building in downtown Des Moines surprisingly has so much wow-factor!? It may be the dim antique light fixtures paired tall walls of exposed brick and reclaimed wood, but the space exudes a romantic ambiance perfect for an urban wedding reception. The River Center also boasts it's fine Italian dining experience with an executive chef who was born and trained in Italy.
Caste Unicorn
Twenty minutes outside of Omaha, NE into Iowa, there's a 10,000-square-foot castle built as a residence in 1983, called Castle Unicorn. The castle, which has four bedrooms for couples and families to stay, is filled with fancy black wrought, stained glass windows, and mysterious passageways making it a unique spot for any Midwest wedding. We think getting being able to get married at a castle in Iowa is a one-of-a-kind experience, making it one of the coolest wedding venues around!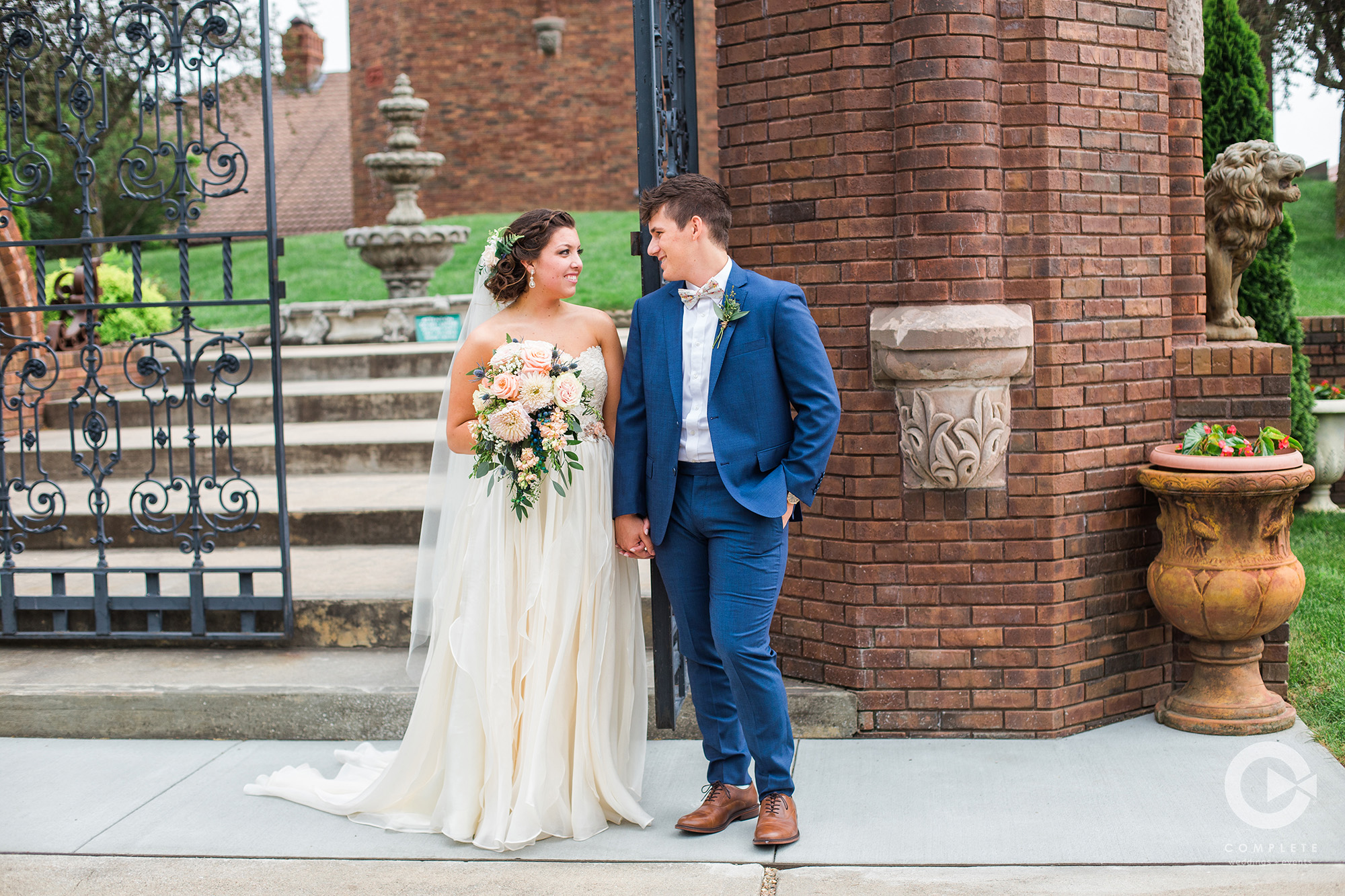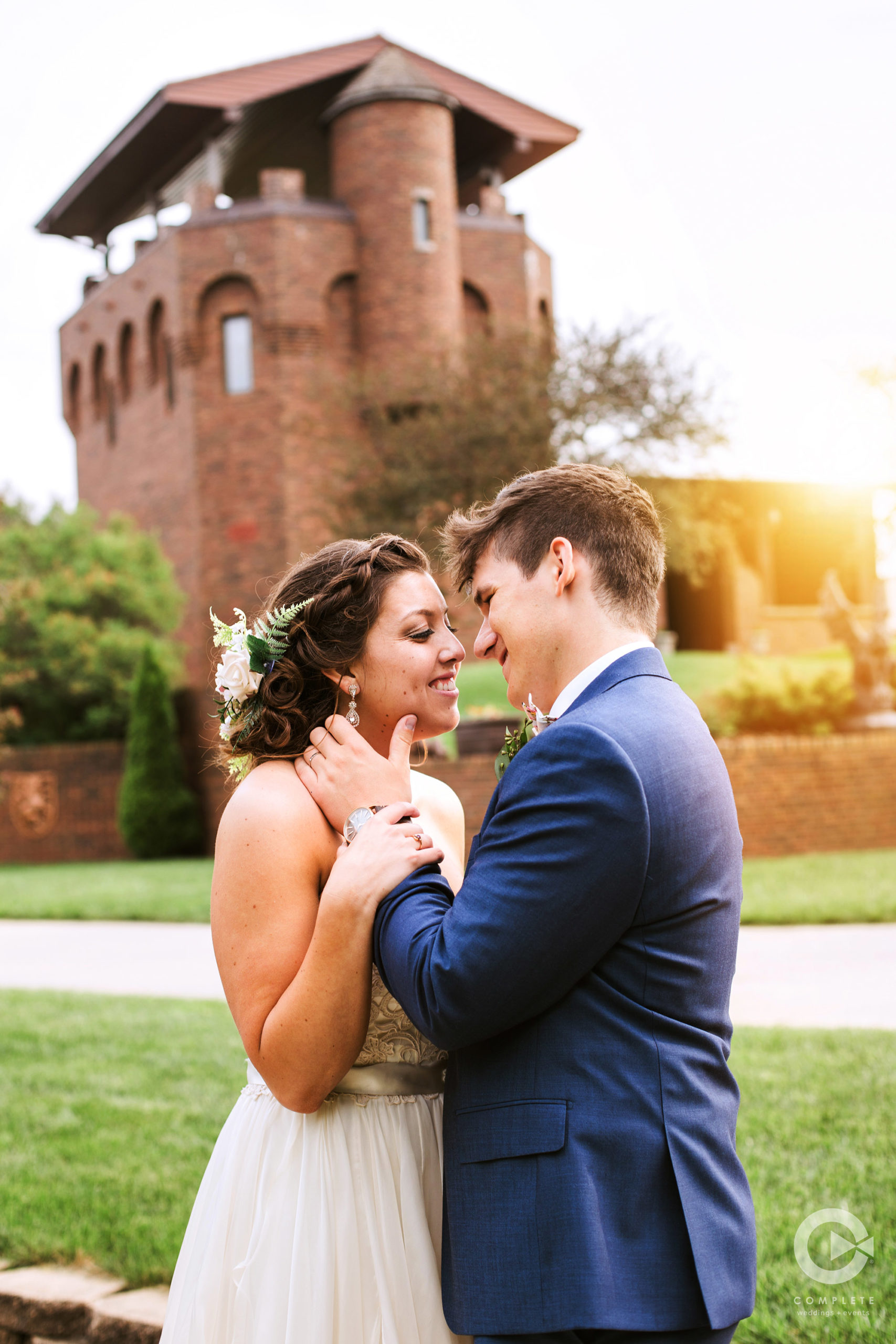 Missouri
Hotel Saint Louis
The modern glamour of the Hotel Saint Louis is fit for any black-tie wedding. With an opulent ballroom filled chandeliers and white walls to create the formal environment of your dreams, you'll be sure to impress your guests at this downtown St. Louis wedding venue walking distance from The Gateway Arch and the Mississippi river. Don't forget to head to the rooftop for amazing wedding photos or even the coolest spot to saw your vows!
The Loose Mansion
If you love a background story, this wedding venue has some cool history that makes getting married there that much more special. Jacob Loose built the mansion out of love for his wife, Ella, to host glamorous parties in back in 1907. You'd be surprised at how much event space the Loose Mansion has to offer! You get to choose which antique atmosphere you'd like your guests to reside, from the deck to the ballroom, or you can have up to 400 guests roam the entire residence!
Kansas
Rock Creek Lodge
What makes Rock Creek Lodge unique as a wedding venue is having beautiful log cabin for you and your wedding party to stay onsite for the wedding. Waking up to coffee on the wrap-around deck and views of the Kansas prairie is as peaceful as it can get for your wedding morning. The lodge and venue sit on 15-acres of land in Towanda, KS, and offers plenty of options for an intimate outdoor wedding ceremony.
Rock Creek Lodge Wedding Video
South Dakota
The Barn at Aspen Acres
Want mountain views in the midwest? We got you. The Barn at Aspen Acres sits in Spearfish, SD, close to tourist stops like the rugged Badlands and Mount Rushmore. This venue is great for a massive destination wedding in the Black Hills, as it seats up to 400 guests, and is a perfect space for the modern bride.
The Veranda by Meadow Barn
The Veranda's coolest feature is that they left one side of the building completely open, making it one of the only open-air barns in the United States. This unique indoor-outdoor open-concept space allows your event to easily flow from the barn to the patio. The venue sits among an apple orchard, and it's bright white siding gives it a fresh, modern feel compared to a classic brown barn.