Top Things The Best Austin Wedding DJs Should be Talking to You About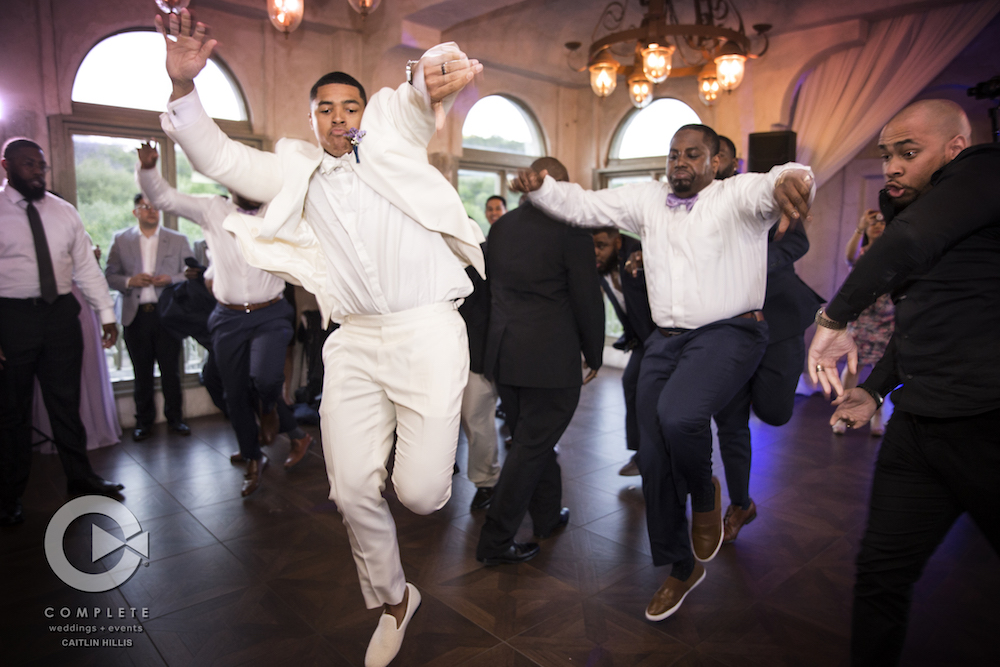 Planning a wedding is a blast, isn't it?! The most special day celebrating the beginning of your marriage and life together, but there are so many details to iron out and so many options. It can be maddening. Take a deep breath, grab a beer or a margarita, everything is going to be just fine.
Best Austin Wedding DJs Expectations
I bet you have been to your fair share of weddings and chances are that you have been in a bridal party or two. In all those wedding experiences, the person that has the greatest impact on its success, which causes the bride & groom and the guests to reminisce about how much fun was had is the DJ.
Ok, maybe it's too much to say that the DJ has that big of a role in the success of your big day. But, you have to agree that your wedding DJ is a key contributor to its success. That being said, here are a few of the finer details that your wedding DJ should be discussing with you during your wedding planning and the expectations you should have to ensure you have the wedding celebration of your dreams:
After you decide on your wedding DJ budget, make sure to lock in your wedding DJ sooner than later.
More and more couples are choosing Austin, Texas as the location of their wedding and there is limited availability to quality DJs. Check with your venue, friends, and family for recommendations. Complete Weddings + Events has a large team of professional DJs that are excited to provide extraordinary wedding DJ services for you on your big day. A small deposit at Complete locks in your date and allows you to check an item off your list.
If you aren't using an event planner, start planning early.
Do not wait until the last minute to decide on music, especially those signature songs for your first dance, father/daughter dance, etc.  You will not regret planning early and ironing out the details with your wedding DJ once the event is closer.  Complete Weddings + Events offers its customers a thorough online event manager that is super helpful in communicating those details since your Complete DJ has access to all that info.
We recommend you keep your spotlight dances short.
While these are a valued tradition and an anticipated part of the celebration, they can easily run long. To keep things moving, let the first dance run two to three minutes and the other spotlight dances top off at two minutes. The exception is related to specially choreographed dances that are done with the intention to entertain the crowd. This approach will reduce the time dedicated to spotlighting dances from 15 minutes to approximately six minutes.
When planning your reception, make sure to allow for a least a two-hour dance set at a bare minimum.
This will make sure you are able to enjoy those spotlight dances and allow enough time for your guests to have a great time. FYI – Most receptions are in the 4-5 hour time frame.
Make sure to process how outgoing and interactive you desire your wedding DJ to be.
Your wedding DJ should have experience being an MC and talking on the microphone as they have a direct impact on your event timeline. The DJ is responsible for making announcements for the traditions such as the special dances, cake cutting, bouquet and garter toss, and much more.
Make sure to communicate to your wedding DJ during your planning what the proper time will be to announce the last dance.
This is super helpful in making sure everyone is on the same page and helps with the flow of the end of the night.
Connect with your wedding DJ via social media.
Yes, stalk your DJ on Facebook or Instagram. This is a huge step in building a connection with your DJ and also getting a feel for his setup and event style.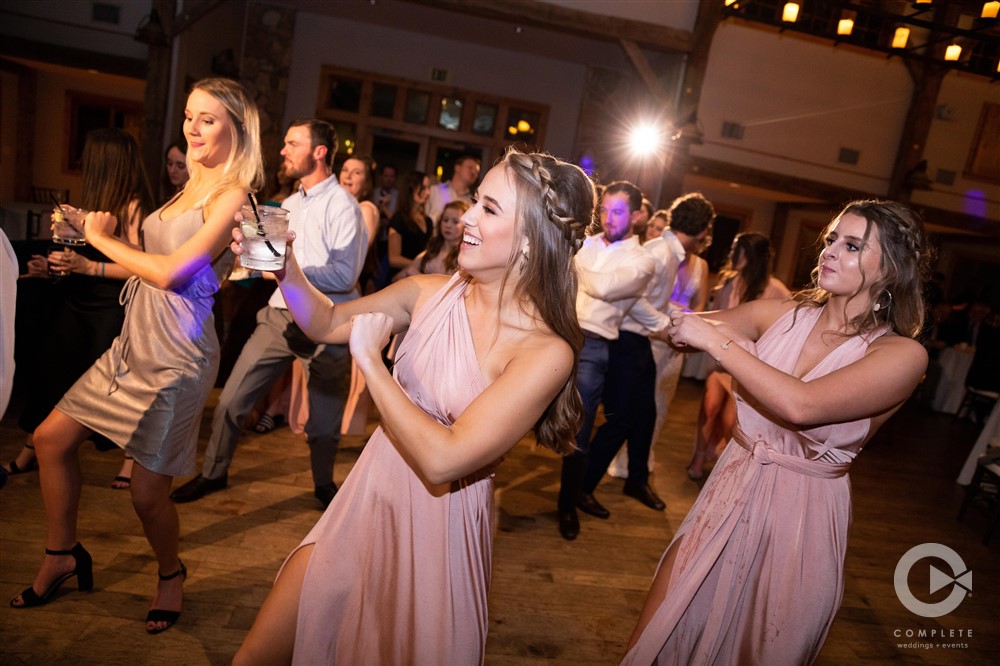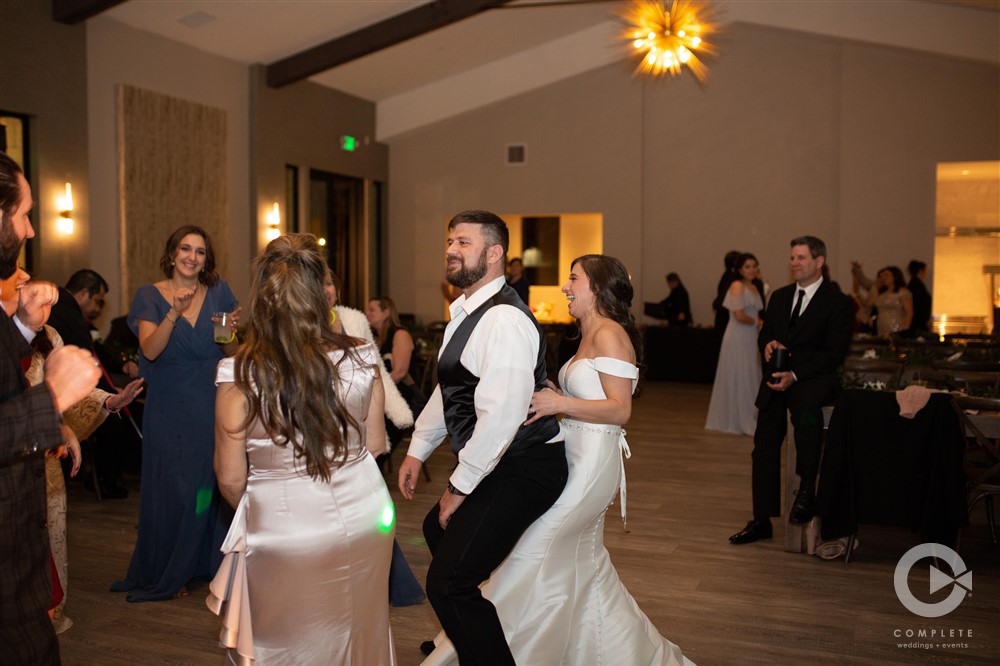 Wedding DJs by Complete Weddings + Events
Now that we have sparked your interest, make your way to our Wedding DJ page https://completewedo.com/austin/dj/ to check out our team of talented wedding DJs that are excited to make your day special and increase your level of joy. Not only do we have an amazing team of DJs, but our office support team made up of Shelby, Jeremy, Patrick and Kevin are excited to be a resource for you throughout the entire planning process. Contact us by emailing [email protected] or calling Jeremy's cell at (314) 606-6307 or the office at 512.458.3535 and hear about our mission: Complete provides extraordinary special event services that deliver joy for generations!
Happy planning and congratulations from the entire team at Complete Weddings + Events!