Wedding Signs are a common and affordable option of décor for your wedding day. These signs allow you to showcase the wedding theme you are going for. Weddings signs can welcome guests, guide them to their seats, highlight the menu, showcase each dessert, bar drinks, etc. The possibilities are endless when it comes to these signs! We have photographed a ton of unique signage at weddings in St. Louis and around Missouri and have compiled a collection that any bride or groom can find useful at their wedding!
Custom Wedding Signs
I am sure if you have been to a wedding recently you saw a sign as a piece of the couple's décor. Whether that be a welcome sign, unplugged sign, bar sign, etc. you have seen one. Maybe you are browsing ideas for your personalized wedding signs. If you are these details need to be photographed by your photographer on wedding day. Wedding signs are affordable options to have as your wedding décor. Some signage options would be custom handwritten signs on chalkboard, calligraphy on wood and mirrors. Another fun option is a clear acrylic painted background sign! You will find this option on Etsy here.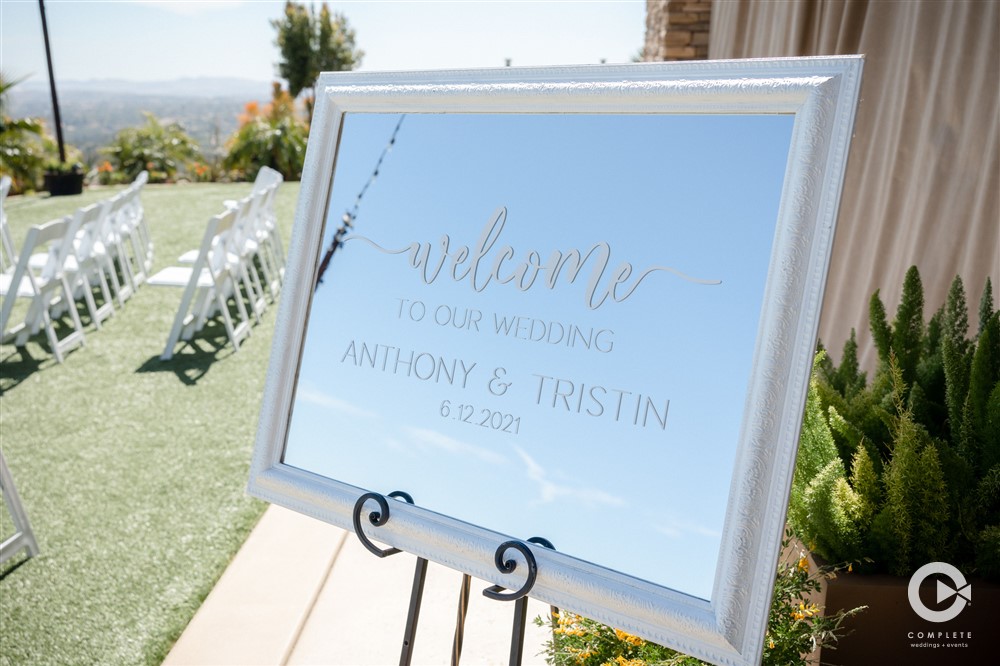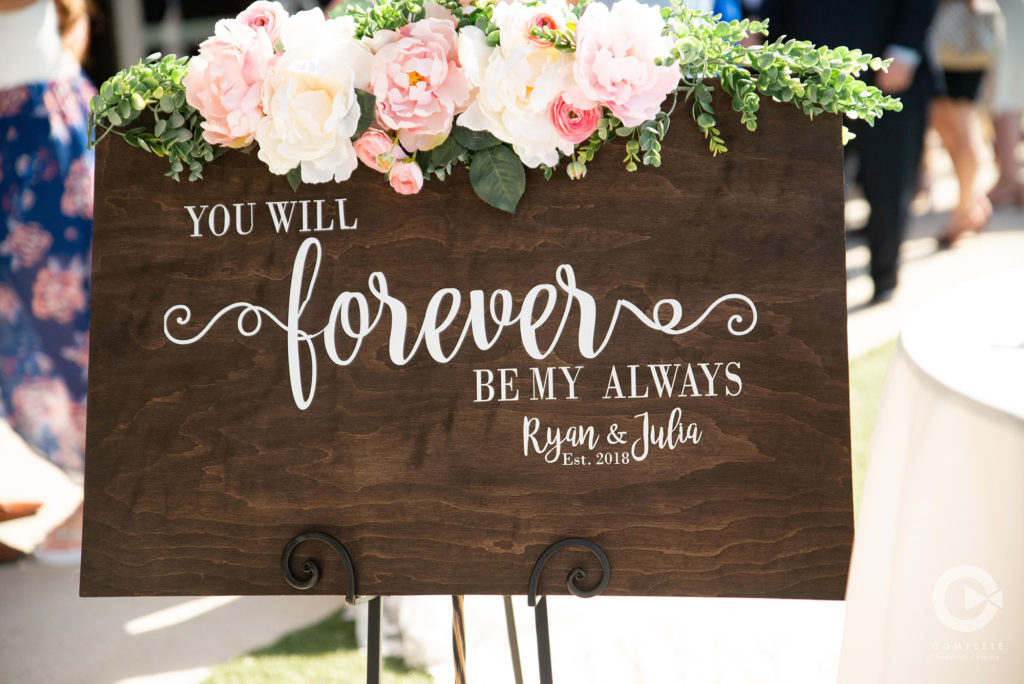 Creative Signage
To find creative and clever ways to incorporate signage into your big day is a memorable part of the planning process and a great option for those who want to spend a little extra time on special details. A popular pre-wedding project is to come up with a creative display for your seating chart if you plan to have assigned tables at the reception. If you have a signature drink, a bar sign with the drink name is a fun way to dress up the bar. Some other fun signs are, guest book, cards and gifts, table numbers, bathroom, welcome, unplug sign. The possibilities are endless and they look so good for décor!
Informative Signage
Sometimes depending on your guests and the venue you may need to share something and what better way to do that than with a sign! This could mean informing people about the timeline of events, encouraging them to get involved like the photo booth sign below, or show your support to those helping to make the day happen. We appreciate this venue sign that shows some love to the event's vendors.
Complete Weddings + Events St. Louis, MO
Complete in St. Louis is the leading provider of DJ, photography, videography, photo booth, and coordination! We would love to be a part of your big day and are happy to put a wedding package together for you in order to make your dream wedding a reality. Reach out to us today to learn more about our services!