"National Wedding Planning Day is on March 1. The holiday originates back to 2017 when The Knot declared this date as the official start of wedding planning season and the end of proposal season. According to our previous studies, almost 40 percent of all proposals occur between November and February."
As quoted in this great article by Sarah Hanlon, Assistant Digital Editor for The Knot
Tips for Working With Your Wedding Vendors – A National Wedding Planning Day Celebration
The Knot created this holiday to celebrate the start of the wedding planning process for engaged couples. How did Complete celebrate? By providing great tips for wedding planning couples, of course!! Dive into the great thoughts we put together and be sure to check out the podcasts and panel discussion. We cover each of the services Complete Weddings + Events Milwaukee offers, and how they fit into a well-planned, awesome wedding.
Coordinator
Imagine being stress-free on your wedding day with a drink in your hand and feet on the dance floor. All the details are handled, everyone in their place and YOU ARE MARRIED! Now listen to learn how this can all become a reality!
Photo
Photography is not only a yes for your wedding day it is a must and hiring a professional is the right decision! Join us to hear all about the photo experience and preparation that comes into play when getting those perfect shots.
Video
Video captures the live emotion of your wedding day, the shaky voice during your vows, the cheers of your official announcement of husband and wife, the shot of your dress spinning on the dance floor, and well who can forget that best man speech. Do not regret skipping the video, take a listen why!
DJ
Ah the soundtrack to your most perfect day, music is all you need right?!? Here at Complete Milwaukee, we believe your DJ is more than a playlist, they help coordinate your plan and keep your crowd living in the moment. Take a listen to learn more.
Photo Booth
Photo Booth allows you to cherish a keepsake involving all your guests having a great time at your wedding. So, let loose, grab a prop and strike a pose while listening in on our thoughts on if a Photo Booth should be a must for your wedding.
Inspiration
Bringing your vision to life from your décor to lighting so you can wow your guests is more than just researching ideas. From Pinterest to Instagram inspiration is everywhere so join us as we bring you some helpful tips on how to execute your ideas.
Here's How We Celebrated in Milwaukee
We at Complete Weddings + Events in Milwaukee celebrated by taking to heart the drive to offer industry experience to couples. The result is all of the podcast and video segments above. The greatest thing about the Complete organization is our nationally reaching, broad offering experience. This puts us in a unique position to provide well-researched wedding planning advice at a very local level. The process of getting the panel was fun, and a great reminder that the Complete Team is better together.
The planning pod and video segments were designed with the intention of answering the questions that we know weigh on couple's minds as they plan a wedding. We know that planning a wedding means hiring many vendors and getting them to work together. This is an undertaking, so we want to help. We focus on vendor collaboration and hope that sparks some thoughts.
Complete Weddings + Events has been in the wedding industry since the late 70s. We have been servicing SE Wisconsin for over 20 years, and the current leaders have 30+ years combined experience. We love the wedding world and want to give a bit more about ourselves.
Meet Josh & Misty Kingsley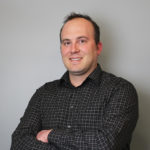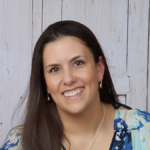 Let's start at the beginning for us: we have been married for 11 years. So in addition to being industry experts, we have also planned a wedding. We met opening a hotel in the State of Washington. The goal is to keep this blog under 4000 words, so that is a story for another time. Part of the initial draw was a love for hospitality, and that has driven many of our choices. This includes joining Complete Weddings + Events.
Josh began his time with Complete as a DJ in Western Kansas just over 18 years ago and has been in the event industry since. The extended time with Complete has led to an increase in comprehensive industry knowledge. He keeps it going with the music side, but is also an expert in planning as well.
Misty's path started firmly in the hospitality side in hotel management. We are finding this to be a common starting point for industry pros. Her growth into the wedding space began with managing room blocks and continued in the banquet space. The move to Complete turned her into an industry expert in planning and all things creative.
In conclusion: we love weddings and love helping people. Give us a shot to help with your big day, and be prepared for an awesome wedding!!
Complete Weddings + Events Milwaukee
Complete in Milwaukee offers different services to help make your wedding day that much smoother! Feel free to visit our site or reach out to us to learn more about our DJ, photography, videography, photo booth, or uplighting services. We can't wait to make your dream wedding a reality! 🙂