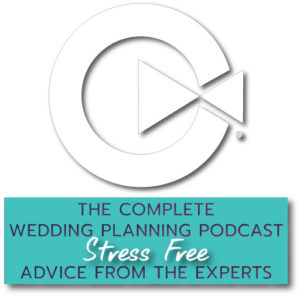 Music is a must at any good party. Do you go with a band or DJ when planning a wedding? This subject is discussed with bandleader, Kris, and DJ, Anthony. We talk about benefits, planning, considerations, kicking out wedding parties, and bringing grandma back to life.
Is a Band or DJ the Best Fit for YOUR Wedding?
Today we're talking music. Your wedding day will become a cherished memory for your lifetime, and the music from it will be the soundtrack. But before you begin designing the album cover art and tracklist there is a big decision to be made. Will that music comes from a band or a DJ?
It is difficult to picture a wedding where there was not the music of some form. Most couples look at the music as one of the top 2 or 3 most important things when thinking everything through while planning a wedding. These things are pretty clear and universal.
However, the picture gets a lot less clear when talking about the details of how the music is happening. There will certainly be outliers, but most couples ultimately decide between hiring a band or a professional DJ.
Here Are the Topics Our Guests Cover to Help in Making This Decision
1. What motivates a couple to pick a band or DJ
2. What does a band or DJ offer that the other cannot
3. What is something that a band or DJ cannot do that the other does well
4. What does the process leading up to the wedding look like for a band or DJ
5. What does the day of the wedding look like for a band or DJ
6. What is your favorite part of being the music at weddings
7. What is the coolest nonmusic thing you have seen at a wedding
8. What is your best crazy wedding or horror story
The music is an undeniably important part of your wedding day. Not only is it the party, but it also will play an active part in keeping the day going. So when deciding between a band or DJ? It's your call. And there isn't a wrong answer. Wanna get wild? Go with both. We actually play really well together.
Wedding Planning Your Music – Band vs DJ Podcast