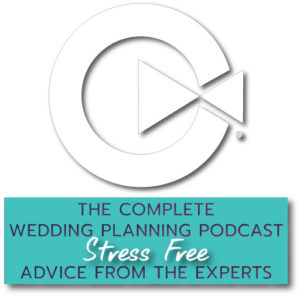 Picture yourself in full wedding planning mode.  A good planning tactic is to set your list of vendor needs and put the services in order of importance.  The next step is to identify companies that may be a great fit and collect their information.  You most certainly notice there are a good number of companies that do more than one thing, and it appears they could provide some potential advantages.  The episode explores this to see if there is anything to it.
Multi-Service Vendors
The discussion is with Misty Kingsley from Complete Weddings and Events and Tasha Motto from Vital Image.  We talk about these topics:
1. What all services do you offer
2. Is it possible to be a master of any or all individual services
3. How do they complement each other
4. How much easier is it to approach a wedding as a multi-service provider
5. What does a multi-service provider provide that an individual cannot
6. What is a time that being multi-service prevented a bad situation or saved the day
7. What is the coolest thing your team ever collaborated to do
When picking your wedding vendors it is always going to be best to go with the services providers that give you a good feeling.  Like any relationship you just know when it is right.  The real benefit of the multi-service organizations is that they have taken internal focus to work on their trade to trade relationship.
Complete and Vital Image share the Milwaukee market, and we approach our couples in a similar fashion.  We are big believers that our team approach brings undeniable benefits and efficiencies when executing complex events such as wedding days.  We have had the privilege of collaborating and becoming friends with their organization in the past year.
Hopefully, now you have some extra perspective on some of the things to consider when you run into the multi-service provider.  Please do take time to visit Misty at Complete Weddings + Events and Tasha at Vital Image.