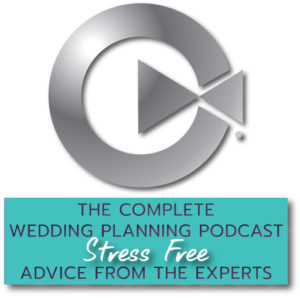 Today we are talking about a big wedding day decision. Specifically whether or not to include certain family members in the festivities. They are loyally by your side at all times, but you are unsure if they should even be there at all. No, we are not talking about the meddling in-law or loose cannon cousin. We're talking about your fur babies.
Joining this discussion are Ryan and Maggie Sparke. They have a fun story about including an infamous pug in their wedding day.
Wedding Party Pets Topics for Discussion
How they included their pet
Considerations made to accommodate the inclusion
Why they would do it all over again
Trailblazing the wedding scene as the first of the friend group to get married
Awesome parties
Not following the rules of a lease
And the importance of having a tailor ready to custom fit a tux for a pug
Howard the pug was a super cool dog and member of the Sparke family.  The wedding would feel incomplete without him being there, so Ryan and Maggie made sure to prioritize his participation.  They make certain to set the scene in the discussion for the wedding, and also what a force of humor Howard was to them.
The Crazy Pug
The stories don't end with the wedding.  Tune in to hear about how Howard went to any and all necessary extremes for a bite to eat.  There is a bit of extra scene setting with Kansas tornado adventures at the lake house.
It is important to remember family in all the important moments in life. Think hard about the day and how you want to remember it. If you can't picture the day without your fur baby – you make a plan and make it happen. After all, just like that loose cannon cousin, they are family.