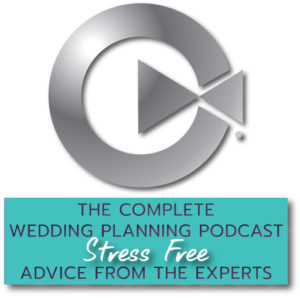 We have reached the time of the wedding planning process that you have been preparing for: The BIG Day!! This is going to be one of the biggest, most important days of your life, and the planning process reflects that. By this time you have been planning a wedding for days, weeks, months, and possibly years. There have been countless hours spent thinking about how it will all go and even more planning to make sure it is flawless. Very soon you will be saying these two words: I'M MARRIED!!
Here is the thing about wedding days: they go fast, and it is important to take it all in. Surely you have heard this. Even still it bears repeating. I have lost count of the number of times at the end of that wonderful night I hear "I can't believe it's over!" It is key to take time and effort to be present, which means having a great plan. But it also means not being the one to mind the details. This is all about identifying who can own and manage the details. We talk a ton about coordinators, but not this time. This blog and podcast are all about making a comprehensive wedding day timeline and tapping the correct vendors to win them.
Creating Your Wedding Day Timeline
Ceremony Wedding Day Timeline
This is a key time, and much of the rest can and will fall into place after it is set. This contains numerous factors, and some locations, such as a church, may set it for you. If you have the luxury of picking your time, then choose the time that will complement the rest of your day's schedule. Avoid early ceremony times if you are not an early riser. If you want to party till midnight or later then you may also not want to start your day too early.
Think about your guests and their travel plans and how your time could impact your guest count. And also think about the total time that you are asking of yourself, the wedding party, and guests. Once you have set your ceremony start time then communicate with your officiate on the length of your ceremony. Make sure to add about 10-15 minutes after that for your guests to file out and move on to your reception details.
Reception Wedding Day Timeline
The next step is the reception start time. You may have timing details decided for you based on locations. If the ceremony and reception are in a different location you have to consider travel time.  For sake of this blog, we will assume your reception is immediately following in the same location. We think this is a great setup. Once you have set your start time for the reception then you will need to think about how long you want this to last. Receptions and cocktail hours generally last 5+ hours which includes dinner and dancing. When deciding the length of reception here are a few helpful tips:
Consider doing a cocktail half-hour or hour while you finish up pictures. Best to have drinks and snacks for your guests during this time.
Figure out the flow of your reception which we discuss in further detail on episode 33 of the Complete Wedding Planning Podcast.
Choose a flow of the night that gives you time to breathe and make changes that night if necessary.
Take into account how long you have your photographer & videographer there as well as other important vendors contracted times.
Keep dinner at a traditional time between 5-6:30 pm
Keep in mind when the lighting in your venue will be best for your dance party. You do not typically see a dance floor packed when the sunlight is still beaming through the windows.
Consider your guests that have to travel and will that impact how long they stay at your reception.
Will your budget allow for a lengthy open bar schedule?
Do you as a couple plan to stay till the end or sneak out before things wrap up?
Will you need transportation to run at the end of the night and is there a cut-off time for that service.
What Will Influence the Rest of the Timeline
Once you know the ceremony and reception times the next thing you will need to decide is when is your day starting. Typically, the day starts with your hair & makeup appointments and guys have it easy and get to start their day with an activity or wait till later in the day to get ready. Be sure to speak with your hair and makeup artists to get an idea of how long those appointments will last and don't forget to calculate any travel time. Another friendly reminder do not forget to eat breakfast, if that is also paired with a mimosa, great!
Next will be your picture timeline.
Work closely with your photographer and videographer to outline all the pictures you want and how long they expect the sessions to last. Take into account if you plan to do a first look and the majority of your pictures before the ceremony or if you will wait till after to do the formal pictures. Once again do not forget about any travel time. Your photographer should take the lead with the first half of your timeline and keep you on schedule so that your ceremony starts on time.
Reception Wedding Day Timeline
For your reception timeline, you will work closely with your DJ to execute the best flow of the night and be sure that you are getting all the special moments done before your photographer and videographer leave. You will want to talk with them about how much of your evening you want to leave for dancing, so they know how quickly to move through your timeline. Be sure you also speak with your caterer so you are aware of how long the dinner portion of the evening will last. We typically allow for at least an hour for dinner but obviously, your guest count can impact that timing. Also, keep in mind any flipping of rooms you will need to do after the ceremony and after dinner.
Be sure to include your vendor load-in times and communicate with them effectively to be sure if they need to match their time up with another vendor or your venue coordinator that all times are scheduled appropriately. For example, if your florist is putting the flowers on the cake you need to make sure those two arrive about the same time. Or if your caterer is presenting the silverware they need to arrive after your tablecloths have been placed.
Share Your Wedding Day Timeline
It is best that you distribute your timeline to all vendors, wedding parties, and immediate family. Some clients will make separate timelines that just include certain things those individuals might need to know but having one timeline that encompasses all the details and times is good to have for vendors like your photographer, videographer, DJ, and venue coordinator. When creating your timeline, it is also best to give out contact information for all vendors involved as well as include specific locations of where things are happening.
Last Piece of Advice
Go with the flow and be prepared for the timeline to be altered the day of. I encourage you to delegate out who can help make changes and communicate them the day of. Again, this is where your Complete Weddings + Events day of coordinator can really come in handy. Remember in the end the two times that really matter are your ceremony time and dinner time, the rest can be moved around to best fit you and your fiancé. The other important times are when vendor times end. This is especially true for photos and videos. Make sure that the dances and other key moments happen before they leave.
And have fun!!
Complete Weddings + Events Milwaukee
Complete in Milwaukee offers multiple services to make your wedding planning go that much smoother! We'd love to get a package together for you. Feel free to reach out to us to learn more about our DJ, photography, videography, photo booth, and uplighting services!