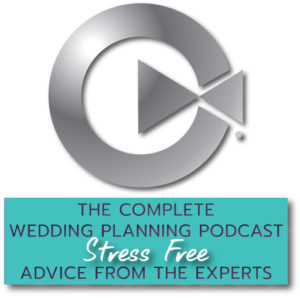 Spring Is finally in the air, and we are officially in wedding planning season. The best way to jumpstart or continue the process is to attend a local wedding show. This gives our wedding planning couples the best chance to view a broad range of vendors, meet people in person, and get new ideas. Finding the wedding show is the easy part, and that is why Google exists. Being prepared is a different story, so we have some great bridal show tips here.
Top Bridal Show Tips to Have a Great Wedding Show Experience
Set up the wedding email address
Have a date set or a time frame targeted
Be prepared to give contact info
Identify your top 3-5 priorities
Research vendors in those areas
Select (and limit) your crew
HAVE FUN
Taking the time to prepare will put you in an effective mode, and the results will show immediately. Good, targeted conversations with focus vendors will lead to a smooth booking process. There is a ton if detail in these tips, so let's explore a bit more.
Preparation
I cannot overstate the benefit of the wedding email address. This is a must the minute you begin the planning process. There are a few benefits to point out:
You will give contact info to many vendors, and having all wedding things in one place helps with organization.
Keeping wedding and personal messages separate will help keep things grounded in both places.
You can share the address with your planning team.
This email address can be abandoned or transitioned to a shared couple account.
Take the 5 minutes to set up the account, and it will be time very well spent. This is also a key aspect of point 3: you will be giving contact info to a large amount of people during the planning process. Printed labels with your name, wedding date, email address and phone number are a quick way to give info.
Date and Location
The ideal situation at a wedding show is arriving with a set date and reception venue. This allows vendors to check their schedule, and the conversations can be most effective. However, that is not always the case, and it is still possible to have a good wedding show. Actually, the wedding show is a great place to look at venue options. It is important to have a time frame targeted for the wedding date. Venues can work with that, and it will help make one of the first, important steps to planning a wedding day.
Research and Plan
It is great to have a plan for the show, and it will help make the experience great. Take time to identify the top 3-5 services to focus on for the entire wedding. This is advice we consistently give throughout the entire podcast. The next step is to focus there for a wedding show. The other focus spot is open service needs in general. Have a plan and the day will flow. The next step is to research vendors in the target spaces, and make a plan to see them. Grab a floorplan map, ID your vendors, and route your path.
HAVE FUN
Wedding shows are meant to be fun, and they plan accordingly. Grab your key members of the planning team, hit the bar for a mimosa, and enjoy the day!!
Check out this podcast for the full discussion: