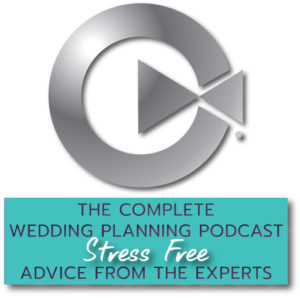 Invitations are more than just the way to get guests to your wedding. They are first look guests get into the day. It is a place to show a level of formality and personality. But invitations also contain potential hidden costs and etiquette faux pas. Let's unpack some of the things to consider with your invitations.
Invitations, RSVPs, What To Say (Oh My!!)
Digital vs Paper
This is the first fundamental question to answer. There is the obvious benefit of ease by opting for a digital invitation. However, it is important to think about your guest list, and at least consider tradition. Your older family members will not only expect a paper invite in the mail but may also have issues providing a basic RSVP. Do not let a lack of social media for certain family members be the thing that throws off your guest count.
Paper invitations provide sophistication and elegance, but can also be a source of added cost. When selecting invitations make sure to consider the rules of the post office. A standard stamp carries dimension and weight requirements, and extra postage can add up quickly. Also, make sure to remember that a stamp goes on the return card or envelope. It is proper etiquette to include postage for guests to RSVP.
What is the answer? We recommend doing both. Nothing will replace the paper invitation, but nothing says that everyone has to get one. Take the time to put together the formal, paper invite, but be open to sending digital invites to the tech-savvy. It will be appreciated by guests, and this is the best way to please everyone.
What to Say
OK, so the paper invite is happening. What should be written on it? The real question is what names to put and how to phrase. More specifically: are parents included? From a basic sense of propriety, the names on the invite are who is putting on the wedding. More bluntly: who is paying for everything? Parents contributing money by etiquette should be on the invitation as inviting parties. But also think about the connections to the guest list. Does putting parent names help the extended family? If yes, consider including them regardless.
Reception Only
Let's get into reception-only invites. Sometimes the ceremony space is small and it requires an intimate group only. Sometimes the family and friend group is huge, and it is impossible (space or finance) to feed everyone. The solution can be a reception-only list. What is the best way to do this invite? Be clear. Make sure it is clear that it is to the reception and only include that time. How to set the timing? Start with dinner timing and add 70-90 minutes, and that is when you can expect your party to begin. Think about moments like the first dance and how that can be a great first thing for reception guests. A formal invitation or digital both work great for these invites.
+1 and Kids
Now for the interesting part. Are you thinking about an adult-only wedding? The biggest question to ask yourself is why. Is it a cost-saving measure? Are you trying to make the night more enjoyable for family and friends? Are you trying to extend their nights? Most parents are probably more excited to put the kids with grandparents for the night than they care to admit. But be prepared for the RSVP count to shrink if you go adults only. Some new parents are not ready to leave the kiddo for the night, and if travel is involved it may be next to impossible. If it is adult only just make sure to make that clear.
The +1 thing is also an interesting realm. What is the protocol here for single friends? The biggest piece of advice is to establish a consistent plan for you. Any family or friends that are in a relationship will expect to be able to bring a guest. The easy path is to simply put a +1 on the invite for all singles. However, that is probably not the most pragmatic plan. It is OK to reach out to someone and ask the question, and probably a good bet to avoid awkward conversations later.
The RSVP Card
The proper construction of the RSVP card is the way to bring this whole thing together. Make sure to word the card as you expect the guest to RSVP, and you cannot be too clear. It is not a bad idea to have most of the info filled in. Consider a spot for attending or not to be checked, and it is OK to even have the count printed. This is also a good spot to mention adults or kids specifically. An invite addressed to John Smith plus a guest with an RSVP with a blank next to the word adults is pretty clear. Add a second blank by kids if the family is invited. Again, just be clear.
As the Guest
And now for the finale: the obligations of the guest. This article is obviously for the wedding planning couple, but here is a quick section for the wedding guest. Please make sure to read the invite and plan to honor the intentions. Be mindful of the potential for the wedding being adult only. Also, realize if you are single you may not be getting a +1. These are your friends and/or family, and you want to be there for them. Realize this is one of the biggest parties they will ever throw and don't let an initiation-based thing get in the way of that.