One fateful day, Kayleen and Jensen crossed paths. After spending enough time together, they knew they were ready for the next step. Marriage! Months of picking out the perfect details and planning an exquisite night finally came to life at the Wayne Fairgrounds Expo Building. This is their country-style wedding day told through photos.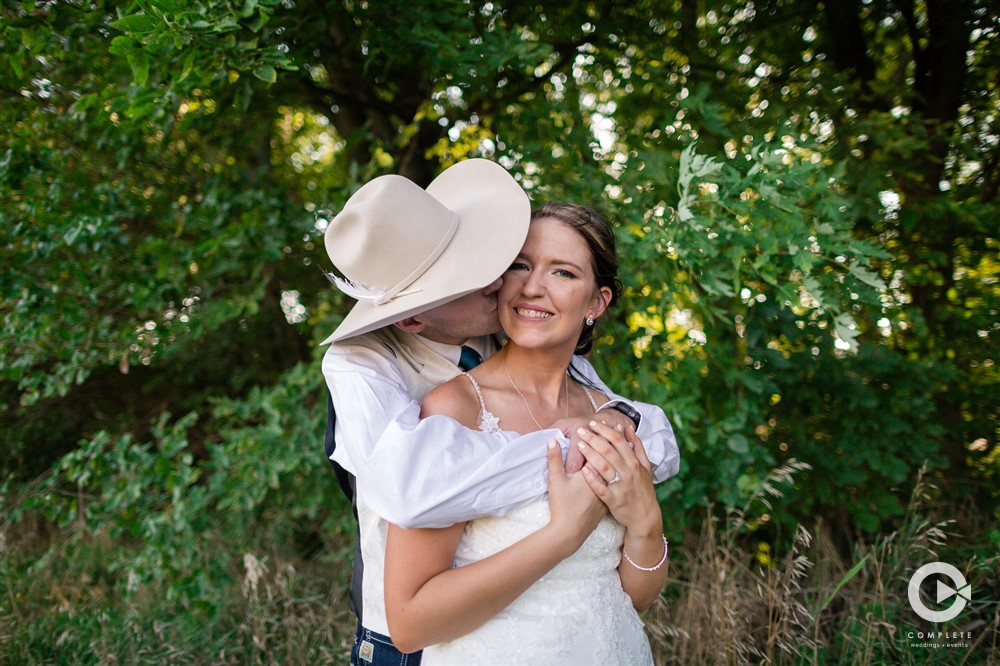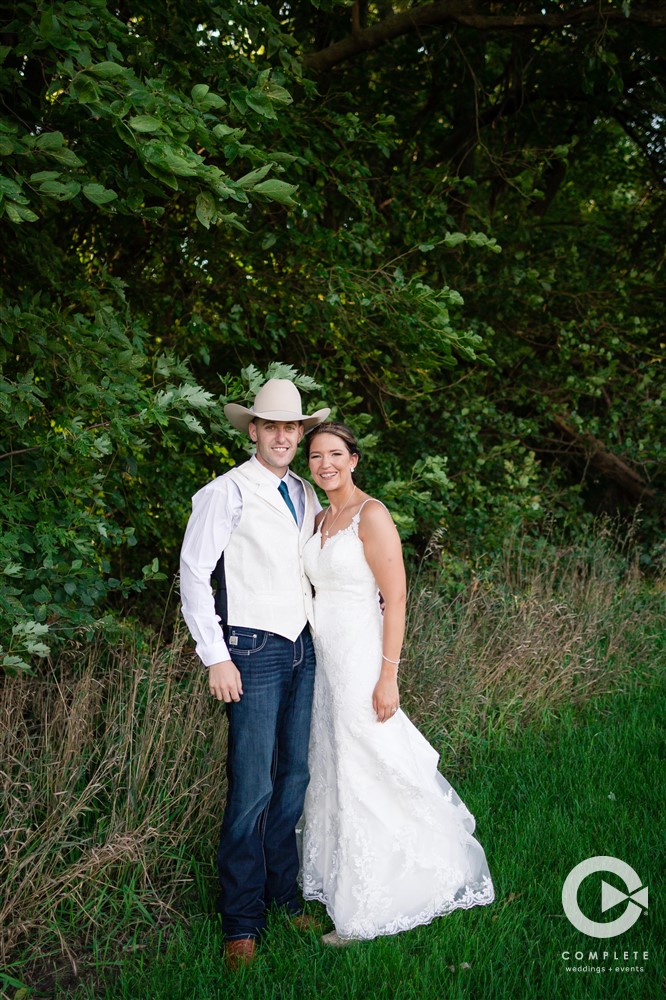 Country-Style Attire
On the morning of their wedding day, Kayleen and Jensen spent it getting ready for the night ahead. In the bridal suite, Kayleen got dressed for the biggest night of her life. For the momentous occasion, she wore a fitted laced dress. Buttons ran all through her back giving her a flattering figure. She also wore an updo and subtle jewelry and topped the look off with some cowgirl boots.
On the other side of the wedding venue was Jensen. He wore a white button-down shirt, topped with an off-white vest, some jeans, and a cowboy hat. Jensen was the perfect country groom! With the bride and groom all dressed and ready, the wedding ceremony was ready to begin.
The Ceremony
The wedding party gathered and waited by the entry into the venue space. Two by two, they made their way down the aisle. The bridesmaids each wore floor-length teal chiffon dresses. The groomsmen complimented them in their grey button-downs and deep teal ties. Finally, the bride stepped out on the aisle. Kayleen made her way down to meet Jensen at the altar. Vows were exchanged and promises were made, all sealed with a kiss. Kayleen and Jensen were finally married!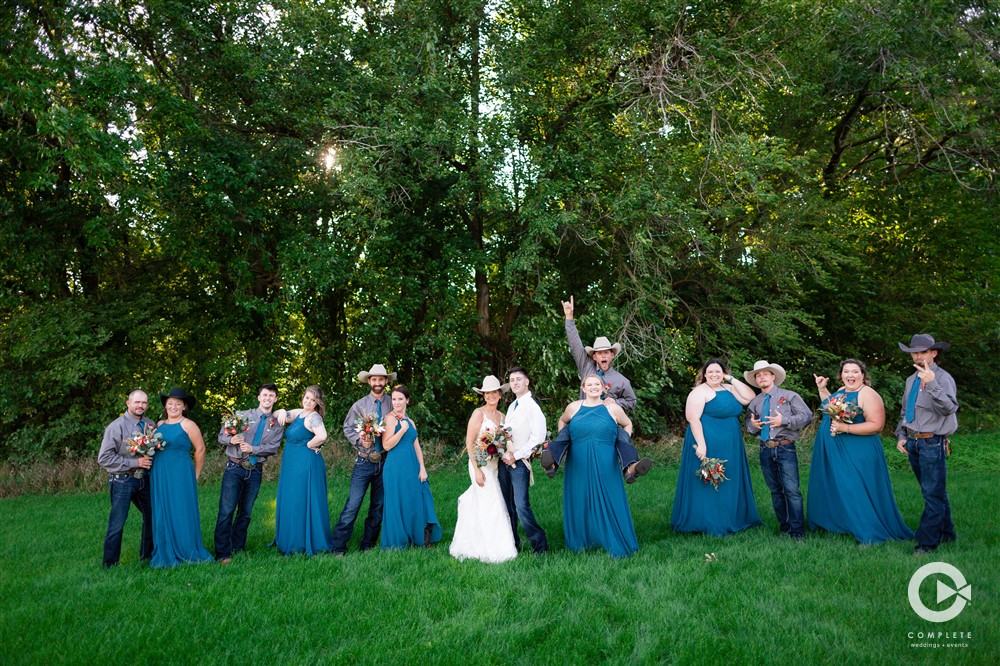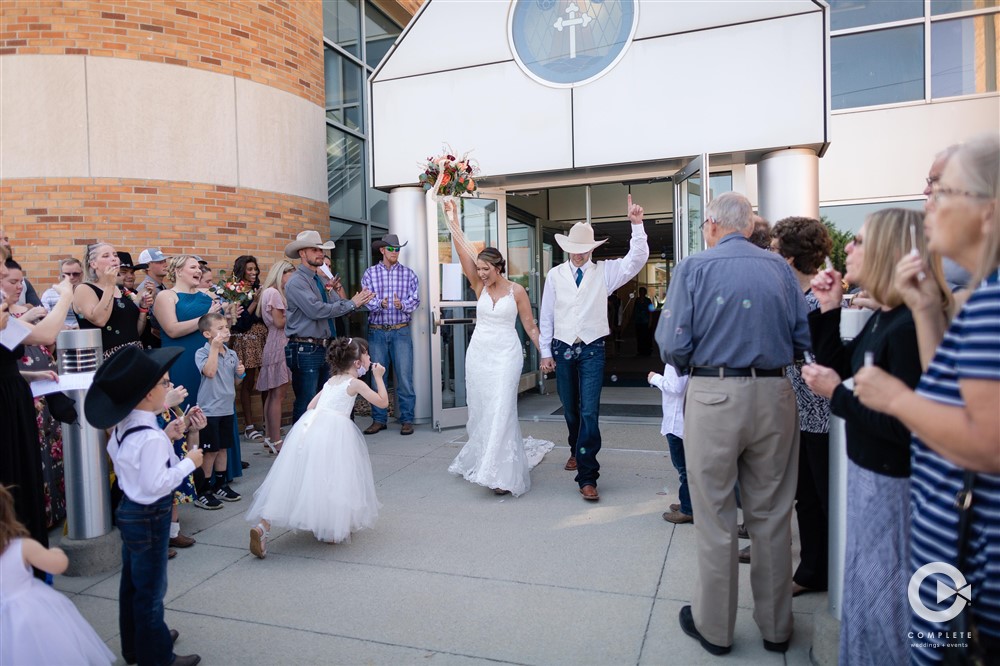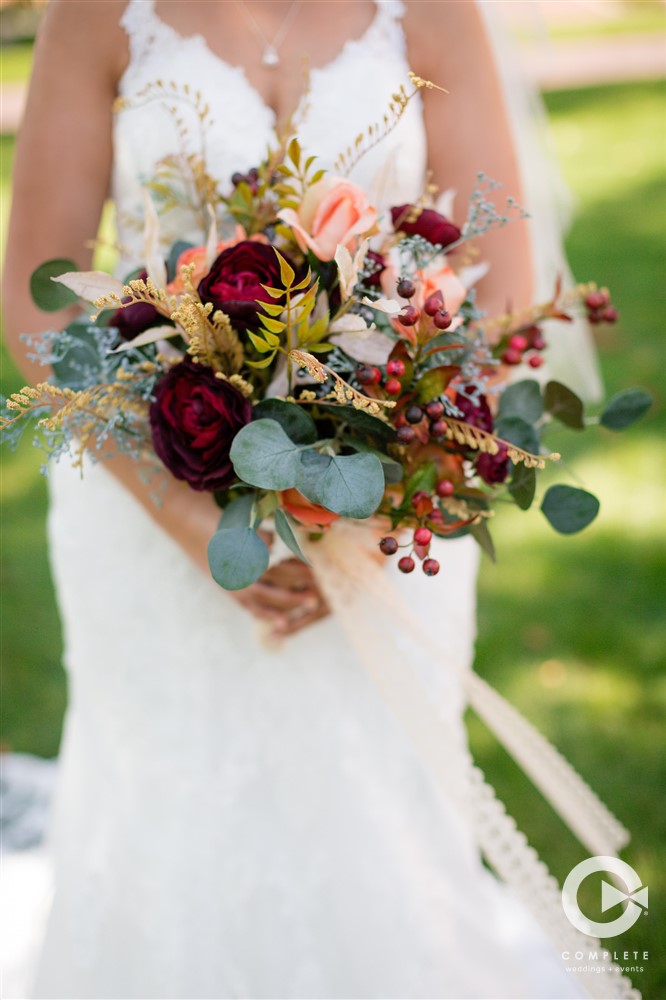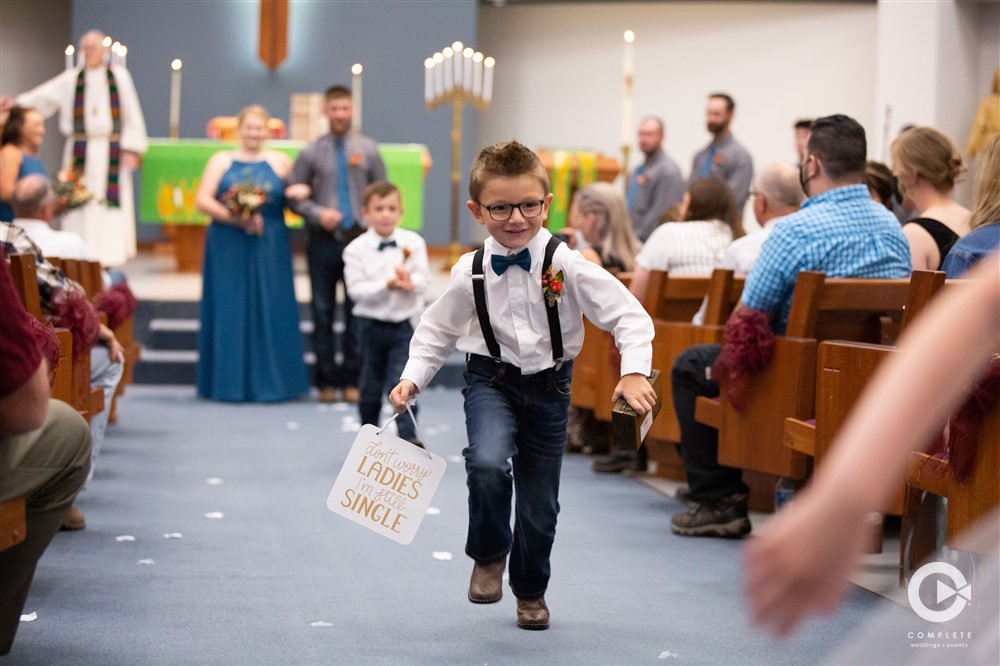 The Reception
The last part of the night included wedding guests celebrating the newlyweds. The reception included creative entrances, hilarious speeches, and of course some smooth moves on the dance floor. One thing was for sure in the air that night, love and hope for the future of Kayleen and Jensen.
A Word From Kayleen + Jensen
"*Complete Weddings + Events was* super fun, very understanding, and easy to work with!"
Wedding Vendors
Wedding Venue: Wayne Fairgrounds Expo Building 
Lincoln Wedding Photography: Complete Weddings + Events
Lincoln Wedding Videography: Ethan, Complete Weddings + Events
Lincoln Wedding DJ: Tim, Complete Weddings + Events
Complete Weddings + Events Lincoln, Nebraska
If you would like to make your wedding day complete like Kayleen + Jensen, contact us! We offer DJs, photography, videography, day-of-coordination, photo booths, and uplighting!