If you're a go-getter, host extraordinaire, and party planning perfectionist, planning your own wedding might sound right up your alley! But before you begin tackling this event on your own, it's smart to consider if you need to hire a wedding planner in Kansas. Knowing everything a wedding planning professional can provide you, might make you feel more comfortable in planning with your partner only, or heading straight in to see a professional wedding planner for a consultation to gain advice, local Manhattan event knowledge.
Why You Need a Wedding Planner In Kansas
Start here, with all the reasons to hire a wedding planner in Kansas, and learn about the ways to benefit from working with an industry professional!
Your Venue Doesn't Offer A Wedding Coordinator
Some Kansas venues offer wedding consultants, planners, or coordinators that can act as your on-site "traffic controller" as vendors arrive, explaining to them where to set up, and sometimes even offer assistance to help set up your decor. But fear-not if this type of role is not provided at your venue space, a wedding planner can easily step into any venue and know exactly how to manage the many moving parts of a wedding day. Two critical aspects of their role at the venue is to make sure every vendor shows up (with the correct items – we ordered the white cake, not yellow!), and the room is set or decorated in time and according to the plan.
Using The Same Space for Ceremony & Reception
You've fallen in love with your venue, but there's no additional room or space for your ceremony, which you would prefer to host on-site to avoid renting another venue and to keep your guests from having to drive to a second location. What about being resourceful and flipping the room?
Having both your ceremony and reception in the same space at your venue is doable. Flipping a room from having theatre-style seating at the ceremony, to seating at tables with perfectly placed centerpieces on top and proper table settings at each seat (all in under 60 minutes) is no easy task without preparation and a professional with the correct room flip plan around.
Rehearsal Coordination
It has become very popular for ceremonies to be held outside the church with a non-traditional officiate performing the ceremony. Your coordinator can help streamline the rehearsal process. Your officiate typically will handle those very important speaking parts while your coordinator takes care of the logistics. This can be ensuring everyone knows how to get from point A to point B, giving the cues for music changes, when to pass off your bouquet, and much more. Doing a run-through of the ceremony will ensure you have a well-developed plan and everyone is geared up for the big day.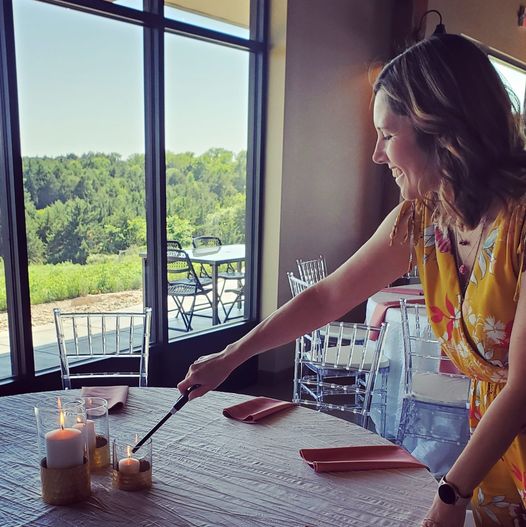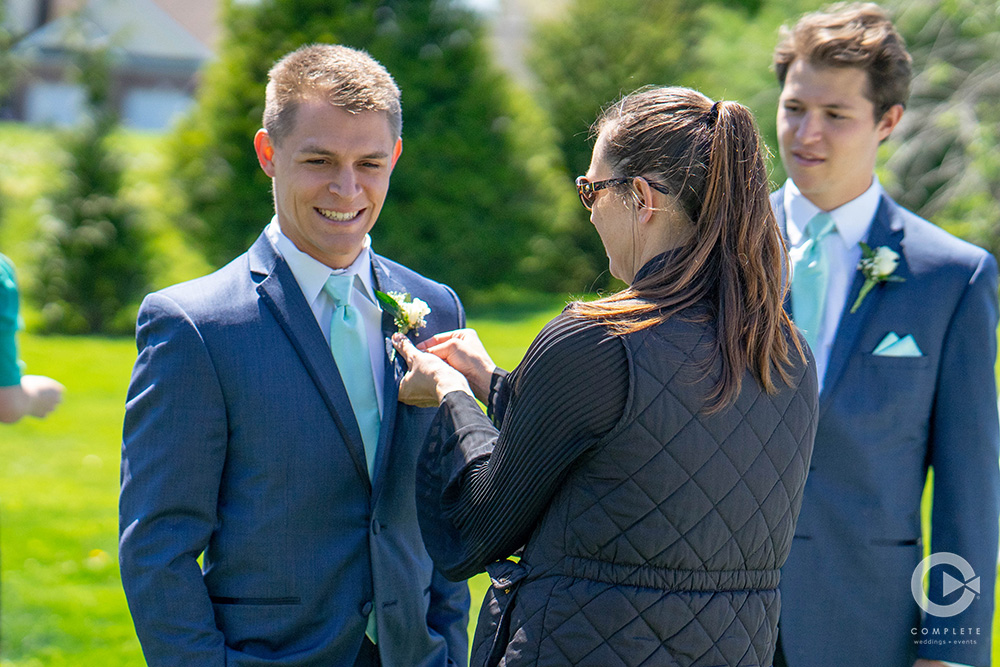 Wedding Day Timeline & Execution
Your wedding planner can help you create a plan and put all the moving pieces together in one place, your day-of timeline. This timeline not only keeps your wedding planner on track, but can keep wedding attendants on time, hold vendors accountable, and ensure no part of your day is missed.
Your planner will distribute the timeline to your vendors and communicate with them before and during your event so that everyone is on the same page and your day flows nicely. They know plans can change last minute and when the timeline changes they can take the steps necessary to ensure everyone is aware of the change and you have a flawless event.
Help You Make Money-Saving Decisions
Your wedding planner can review your contracts with your event vendors, helping you make decisions for your event space like the actual quantity of items needed to execute your vision.  While 20 uplights may sound like the perfect amount to dramatically light up your space, they know that 10 uplights will give you the color wash you need, saving you half the price.
Local planners are also most likely familiar with various Kansas vendor's pricing to know where you can find better quality products, rentals, or services for similar or less costs. This can also save you time as they know when your price is fair for the quality of service and it's not worth spending more time checking for other options.
Wedding Service Deals
Besides knowing vendors in the area that have competitive pricing outside of the vendors you may have found on your own, your wedding planner in Manhattan can also help you negotiate pricing when you're reserving vendors to help you find the best route to reach your budget goals.
Some wedding coordinators who have been in the business for a while have built partnerships with vendors that allow their clients' special deals or packages not known to the general public. Having someone on the inside and on your side can definitely be a bonus!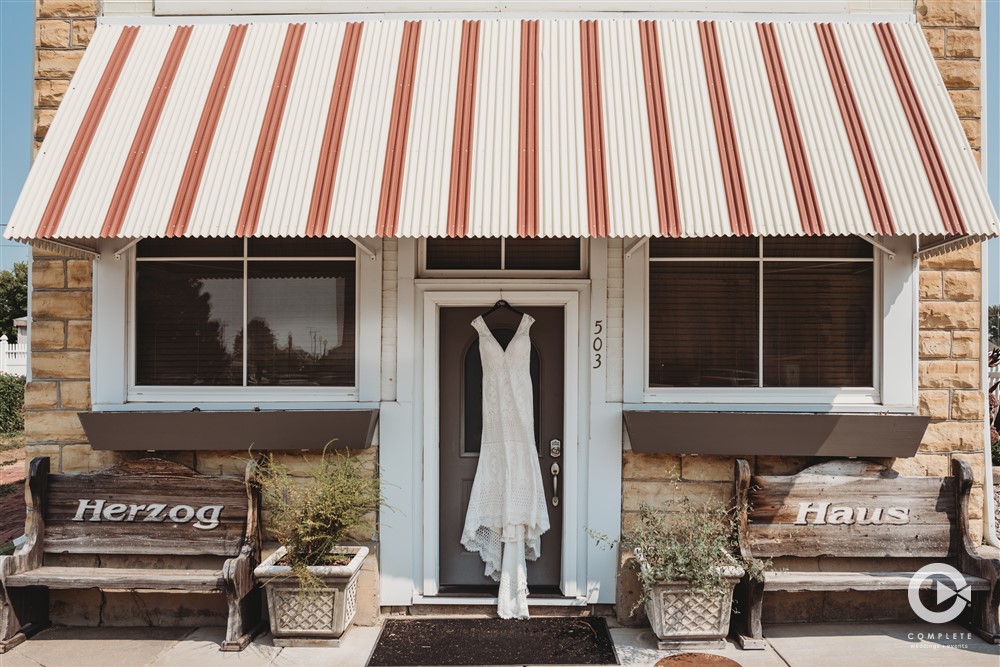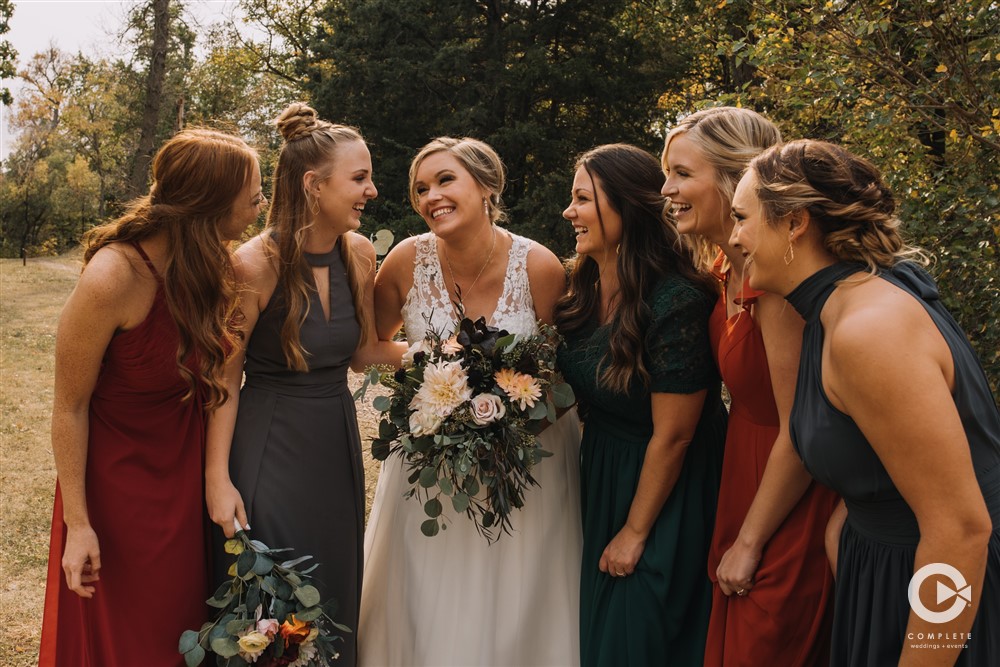 Complete Weddings + Events in Manhattan
Planning a wedding is an exciting time in your life, but when it starts to become overwhelming, know there are experts who are happy to help! Contact Complete Weddings + Events for advice or to set up a consultation for your Manhattan event!