Planning a wedding will pull you in many directions, you will collaborate not only with your fiancé but also with your friends and family. There will be all kinds of information thrown at you from wedding traditions and stories of their own to vendor referrals and gobs of inspiration. So how do you customize the wedding day to make sure that it reflects you? There are so many ways you can customize your day and bring out your personality. Sometimes this customization may be dependent on your budget or what your venue allows and other times there is no limit.
It's your party, party like you! So, let us dive into just a few ways you can make your day all about you as a couple!
Personalizing Your Wedding Day
Choose a Date with Importance!
Often couples chose their wedding date based on a specific date that is unique to them. Maybe it is the date you got engaged or maybe it was the date of your first date. You could also choose a date that is important to your families like your parents' or grandparents' wedding date.  We also see couples choose a date that has repetitive numbers like the most recent popular date, 10.10.20.
The last way to personalize your date is to choose a holiday you really like. Typically, when choosing a holiday, you are tying your theme into that holiday like Halloween, New Year's Eve, and St. Patrick's Day to name a few. Choosing your date around the season you like such as winter or fall often helps you in personalizing your day and the theme of your wedding.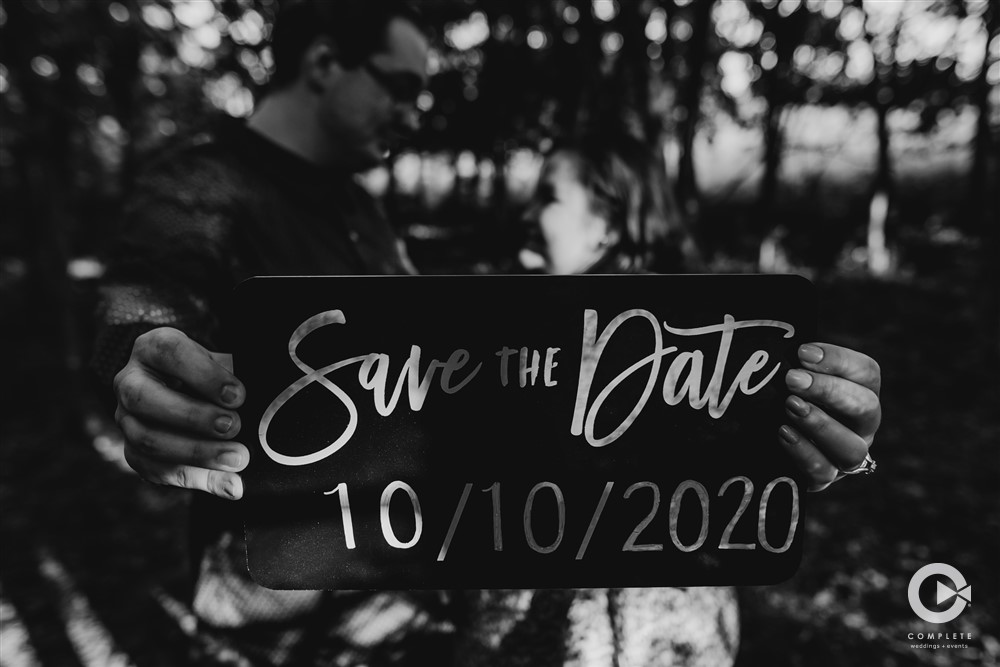 Let Your Venue Do the Talking!
Your venue can have a direct impact on your overall theme and how it can tie into it. For example, here in Manhattan, KS we have a large variety of venues, but see that our barn venues seem to be most popular right now. In most cases, your barn weddings give off more of that rustic feel, but that does not mean you cannot bring a sense of elegance to them. However, we find the couples wanting the more over-the-top elegance are choosing the hotel ballrooms or country club feel to complete their look. Even choosing your own backyard is a way to personalize your wedding day and make it more intimate and about the family affair.
Another great way to personalize your location is to choose a place that is based on where you met. Maybe you met at the local winery, take your guest back there for your wedding experience. Destination weddings have also become more and more popular, and it is not all about just escaping to the beach or mountains anymore, but even Kansas has some great destination spots. Manhattan, KS being an example again where we have K-State University and so a lot of our couples come back to the area because they met here.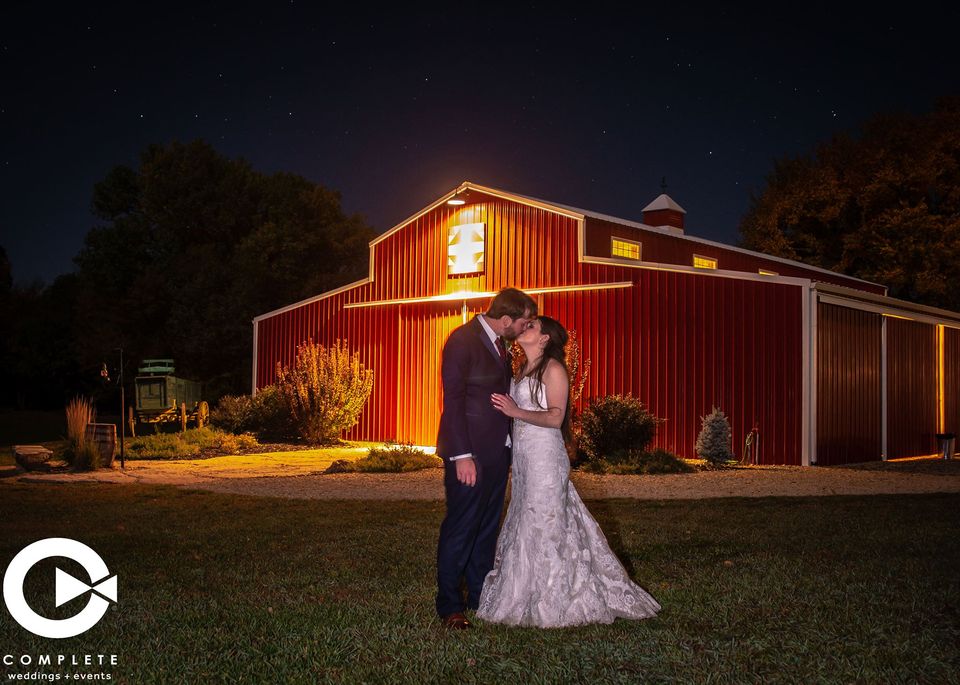 Choosing Décor that Fits Your Style!
Your décor is often a great way to personalize your wedding day and bring out the uniqueness of you as a couple. Your décor can showcase your overall theme, bring out your color scheme, and even give your guests a glimpse of what you like as a couple. You can personalize your centerpieces with pictures of you as a couple, instead of table numbers name your tables after locations that have value in your relationship, have your décor resemble your careers-example a botanist client made sure all her centerpieces were plants the guests could take home.
If you are planning a themed wedding such as Dr. Suess, Star Wars, and Kentucky Derby then use your décor to play up your theme. If your wedding is on a holiday, then theming your décor to that holiday or season is a great way to personalize things. Besides your centerpieces, you can also personalize different areas of your venue with décor that shows your personality from the type of Unity Ceremony you have, your guestbook, the backdrop for your ceremony or head table, and even your lighting in your venue can match your theme.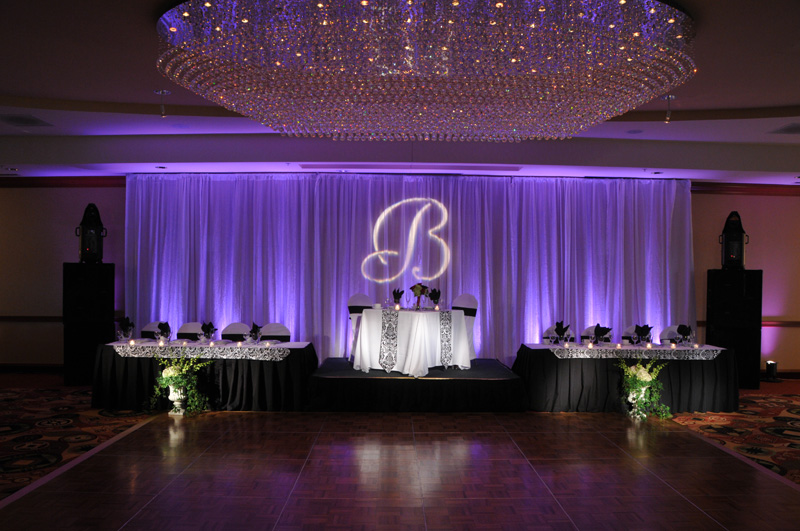 Enlighten your Guests' Tastebuds!
Personalizing your food and beverage is a great way to show your guests what you like as a couple. This can be done with themed buffets and signature drinks that showcase the couple's personalities as well as the theme. For example, I did a destination wedding in Jamaica and then came back to Manhattan, KS for our reception, so we had our caterers do a Jamaican-themed meal and our signature drinks were rum punch and Red Stripe. It allowed the guests to have a bit of the authentic Jamaican flare that we got to experience at our ceremony. Another way to personalize your food and beverage is by serving things that have meaning to you.
Maybe your first date was at the local pizza parlor or donut shop, serve those for late-night snacks or dessert. Or if you love coffee then have a coffee bar at the reception. Maybe your family is known for delicious cookies, serve up a variety at a fun dessert bar (you know if all your family is willing to bake the quantity you need). Doing food and beverage favors is also a way to give your guests a taste of your favorite things.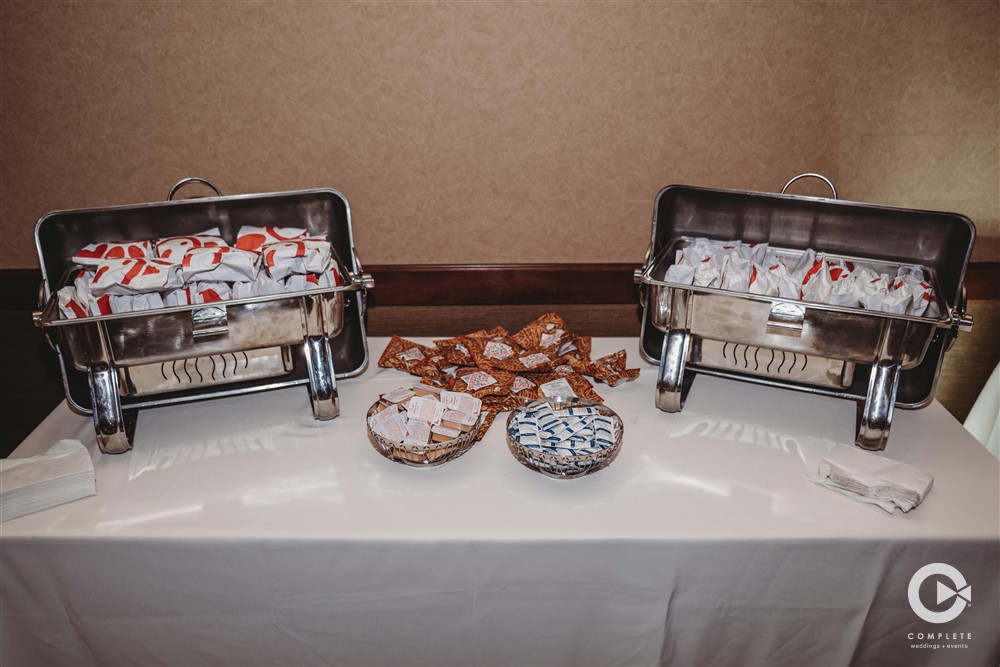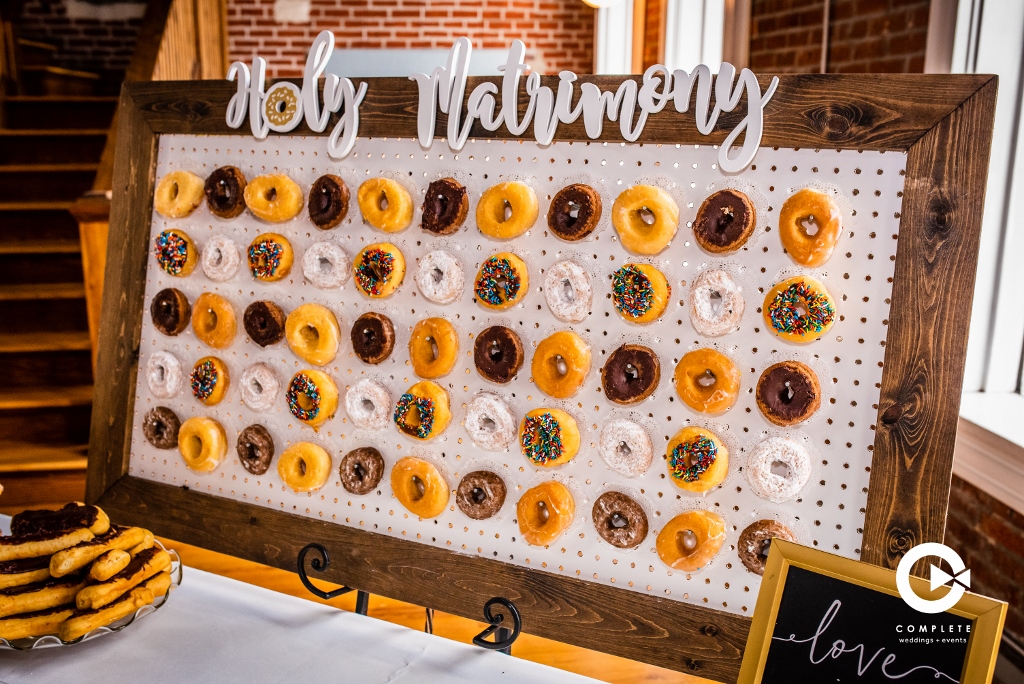 Create a Memorable Experience for your Guests!
Setting the tone of your reception with the right playlist is a great way to let your personalities shine through.  Whether you want to play music that relates to your heritage, your theme, or just play your favorite jams, creating a playlist that reflects your personal style is a fun way to customize your wedding day.
Obviously, you want to play songs that you and your fiancé like, but also think about your guests and what will keep them entertained and hopefully on the dance floor all night. If your tastes differ from the typical dance music then look for ways to incorporate that music during guest seating at ceremony, cocktail hour, and/or dinner. Using my own wedding as an example again we played reggae music during our cocktail hour and dinner and then switched to more traditional for the dance. Be sure you are communicating your wants and needs with your DJ or band ahead of time.
In addition to your music, you can also bring in other entertainment that shows your personality.
Some other things we have seen are:
Marching band from your college
School Mascot appearance
Bag Pipers
Performance from local entertainers like belly dancers, jugglers, or caricature artists
Yard games
Karaoke
Trivia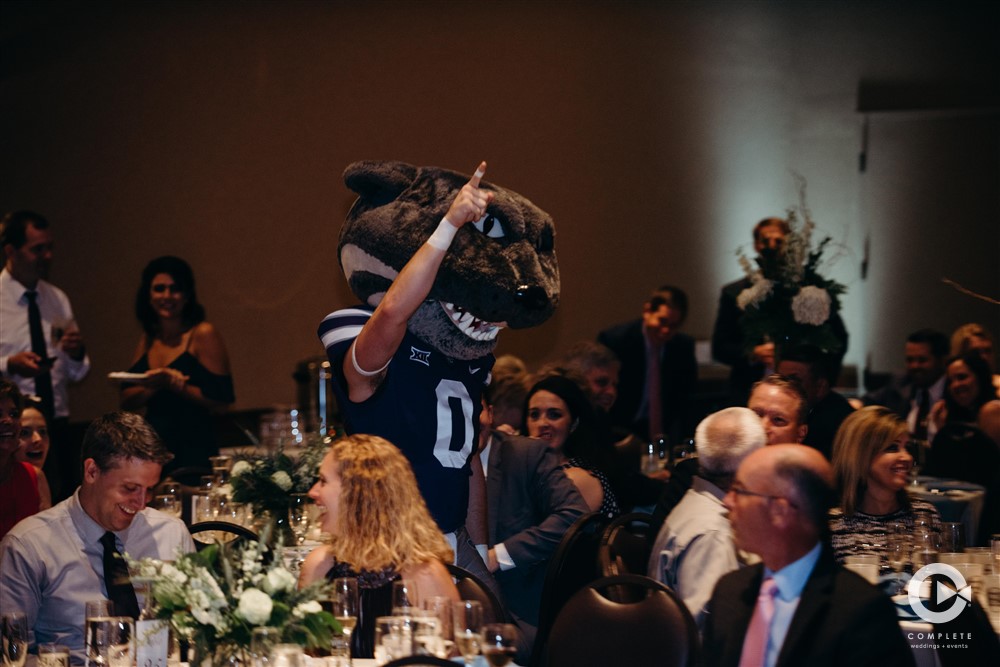 Family Traditions & Other Suggestions
We have seen our fair share of family traditions from the bride wearing her mother's wedding dress to celebrating with the Grand March at the reception. If your family has something that is sure to please your guests, then share it with them. Another popular tradition at weddings we see a lot is honoring those loved ones that couldn't be there on your big day. Memory tables or special chairs set up for the loved ones there in spirit is one way we see this done. Another option is to put special charms or pictures on your bouquet, or something sewed into your dress.
After the chaos of 2020, we even started to see more cardboard cutouts of loved ones that could not make it. Another way to honor your family is by displaying their wedding photos on your guest book or around your venue. Celebrating your family during the ceremony is also a great option. We have seen couples bring soil from each parent's yard and then combine it with new soil to plant a tree and couples that have branded wood pieces with the family brand as part of their unity ceremony. You can also have your family stand up and do a family prayer with you. Or allow your family to play an important role like grandmas as the flower girls, which just might be our new favorite!
Another element we are seeing more often is couples' love for animals being showcased at their wedding. This can be done by having your pets as your ring bearers or allowing your guests to donate to a local animal shelter in lieu of gifts. Speaking of charities, if you are passionate about a cause setting up a way for guests to donate on your behalf is a great way to give back and personalize your celebration.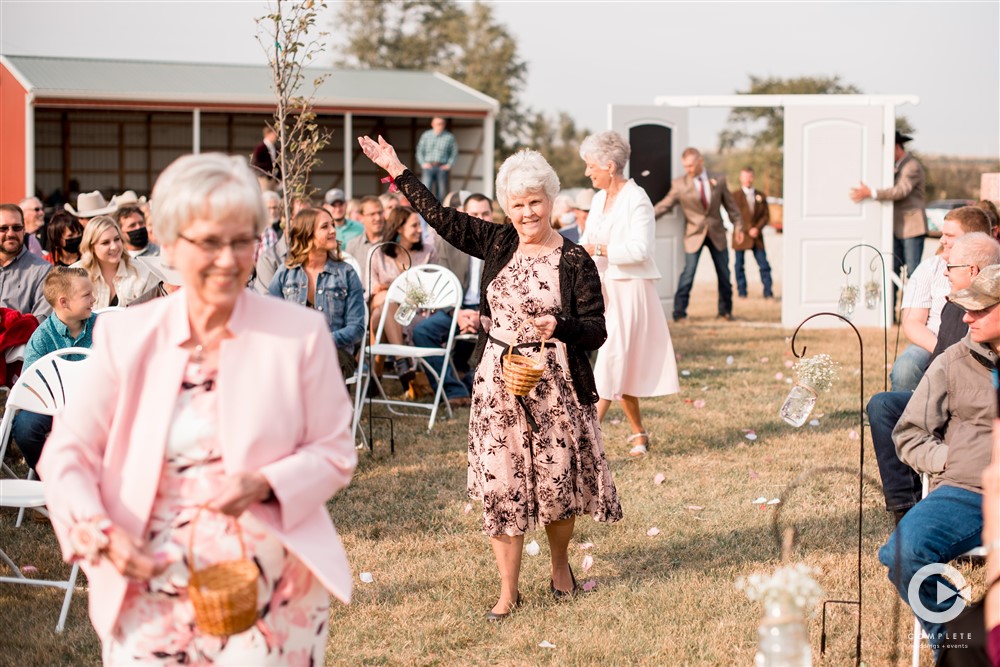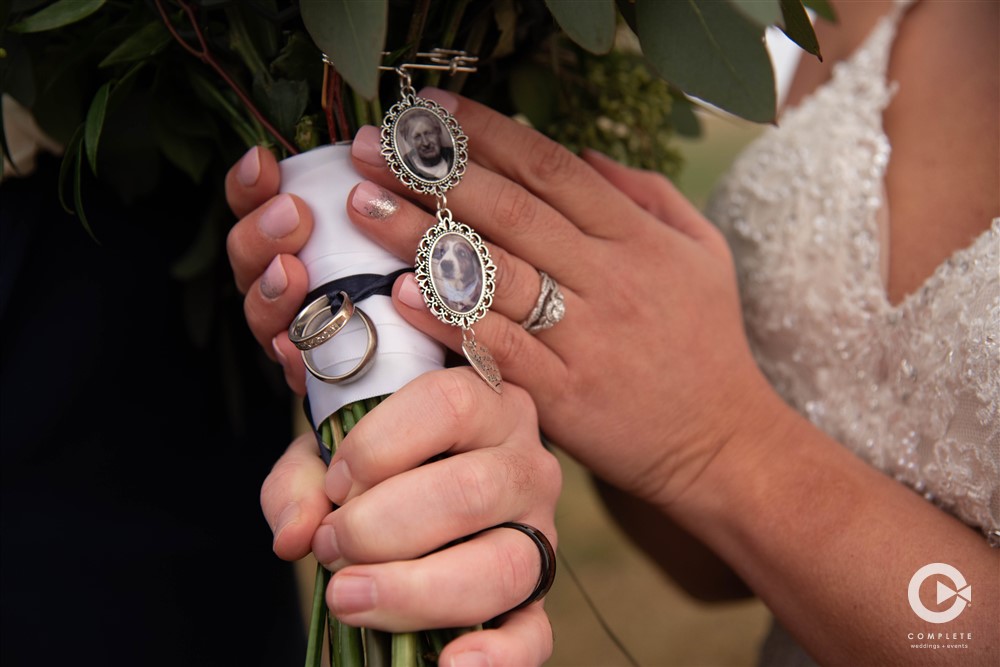 To recap there are many ways you can customize your wedding day to fit your personality. Talk it through with your family and fiancé and figure out what is most important to you. Try to think out of the box and remember this is your day and you can truly do what you want. Leave your guests with the feeling they got to know you just a little bit better by all the personalization you showcased at your wedding. For more on this topic check out the Complete Wedding Planning Podcast episode 34!
Event Experts at Complete Weddings + Events Kansas
Whether you want one service or all six, we specialize in creating custom packages for our couples to meet their needs and budget. Tailoring each of our services to reflect your style and vision and allowing you to be a part of the planning process every step of the way. The best part is you get a team of professionals to help with all the details from our knowledgeable office staff, in-house full-time wedding planner, and experienced event staff, we have you covered and want your planning process to be a stress-free experience.
Check out our service pages to learn more about how we can COMPLETE your event!
Complete Weddings + Events, Kansas' leading provider of event and wedding photography, videography, day-of coordination, lighting, DJ services, & photo booth rental.