When it comes to planning your wedding day, you spend days on end thinking about what it will look like. The details are each handpicked to fit you and your fiance's taste. With so many areas that play a part in the big day, what are the must-have areas for personalized wedding details?
Personalized Wedding Details
We have done all the work for you and come up with some areas of inspiration. Read on to find out how you can personalize your wedding day!
Wedding Ceremony
We're not saying a standard ceremony will result in a standard marriage, but you will find more meaning in your wedding ceremony if you find ways to personalize. Make this truly meaningful act of exchanging vows, performing rituals, or honoring your culture a special one.
When it comes to personalized wedding details, we dive into the wedding ceremony specifically in this post, starting with the ceremony processional and recessional. No cookie cutter weddings here!
Groomsmen & Bridesmaid Gifts
Personalizing wedding details start at the very beginning of the big day with gifts for your sidekicks! Finding ways to personalize the gifts for your wedding party can show them how thankful you are for their time and enthusiasm during this once-in-a-lifetime moment.
Gifts can range from items that are useful on the wedding day (like an accessory) or just something fun you know they will enjoy and find value in. Cuff links, socks, accessory bags, or even jewelry can be customized to include monograms, names, or made to fit perfectly with your day's theme. The final step to personalizing gifts is including a note to each recipient as an extra special touch!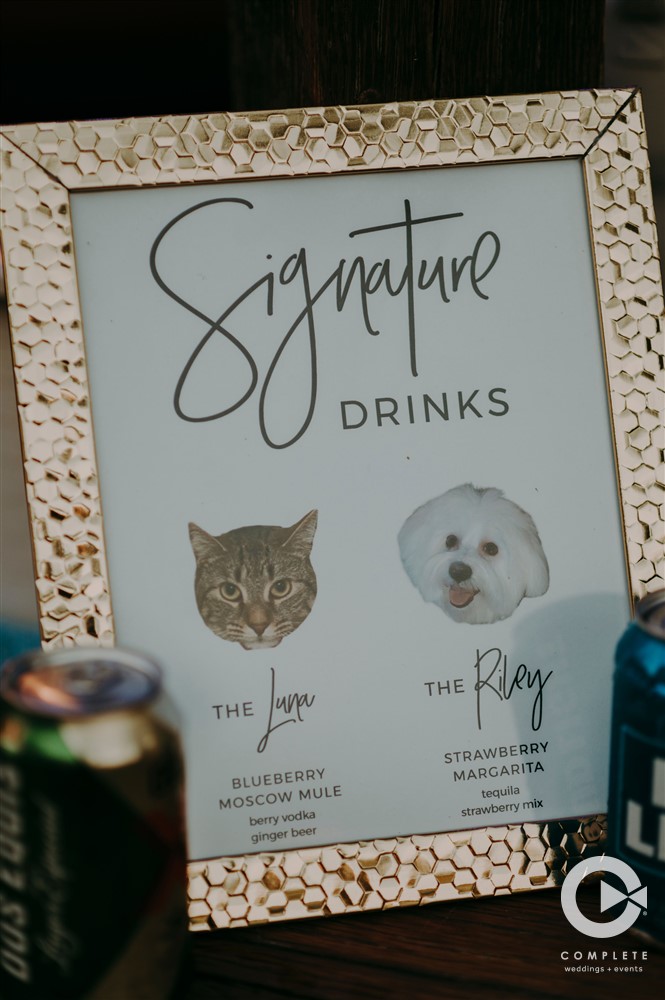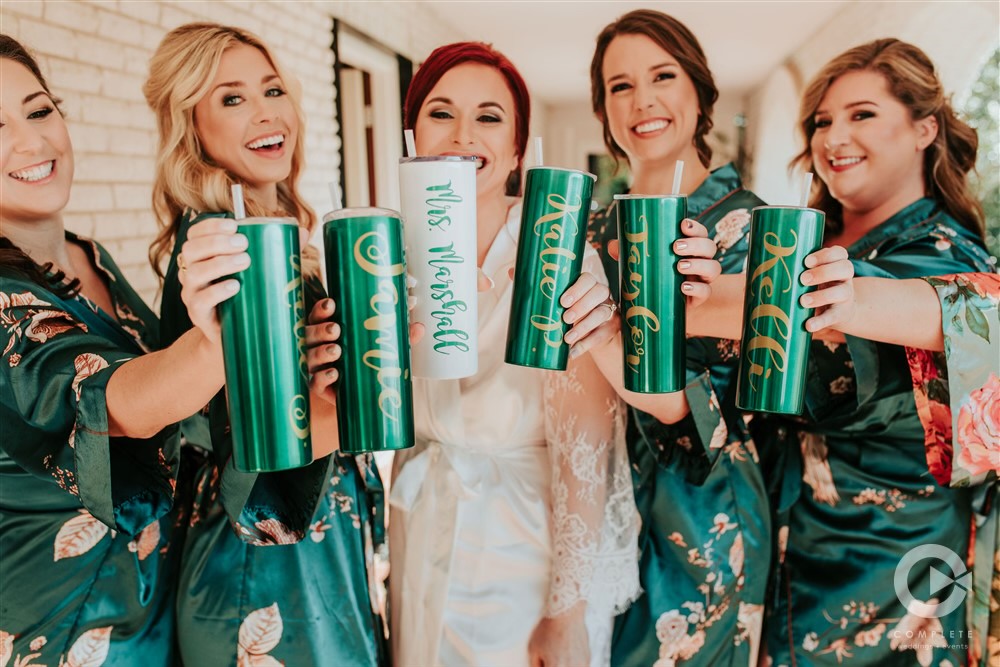 Signature Cocktail
Once you and your guests are ready for the reception, you know exactly what you're all going for first: some drinks! Most drink packages come with your classic wine, beer, and sodas. But, if you're feeling like adding some more personalized wedding details, create some signature cocktails. This is such a fun idea to serve something you both enjoy on the big night.
You and your fiance can create drinks based on so many different things. We've seen some based on each partner, the wedding theme, and even their pets! The options are limitless with a little inspiration.
Personalize Your Cake Topper
Another area to add personalized wedding details is your cake! Well, more in the cake topper. One of the ways is through the characters. You can get an artist to make one that represents you and your fiance the best. One of the ways we've seen cake toppers be personalized is by adding your immediate family to them. If you and your fiance have a child, add them to the cake topper. Have a pet? Don't leave it out.
If the idea of having people as your cake topper doesn't quite seem like you, think about lettering. This is where the customization can really get creative. Generally short or one-word cake toppers will do. So choose wisely.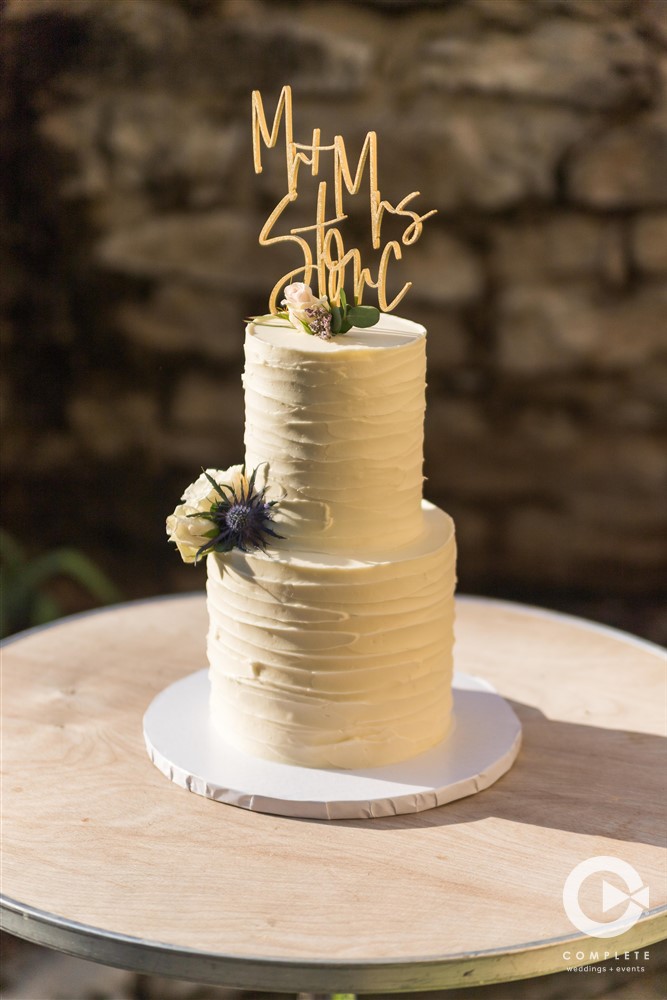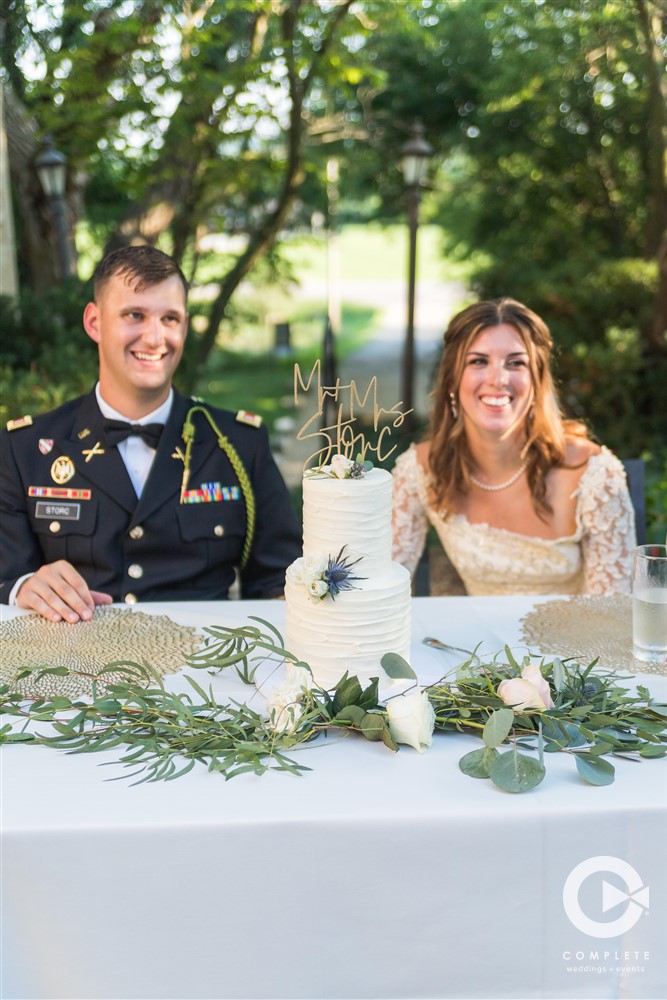 Complete Weddings + Events Manhattan, Kansas
Whether you want one service or all six, we specialize in creating custom packages for our couples to meet their needs and budget. Tailoring each of our services to reflect your style and vision and allowing you to be a part of the planning process every step of the way. The best part is you get a team of professionals to help with all the details. From our knowledgeable office staff, in-house full-time wedding planners, and experienced event staff, we have you covered and want your planning process to be a stress-free experience.
Check out our service pages to learn more about how we can COMPLETE your event!
Complete Weddings + Events, Kansas' leading provider of event and wedding photography, videography, day-of coordination, lighting, DJ services, & photo booth rental.