Wedding accessories are small details that can easily be forgotten. Without them, your wedding look can fall flat, incomplete, or lackluster. With the addition of the right tie, rings, or cufflinks, your wedding day outfit can take on its full life. Here are some wedding day accessories the groom should not skip out on!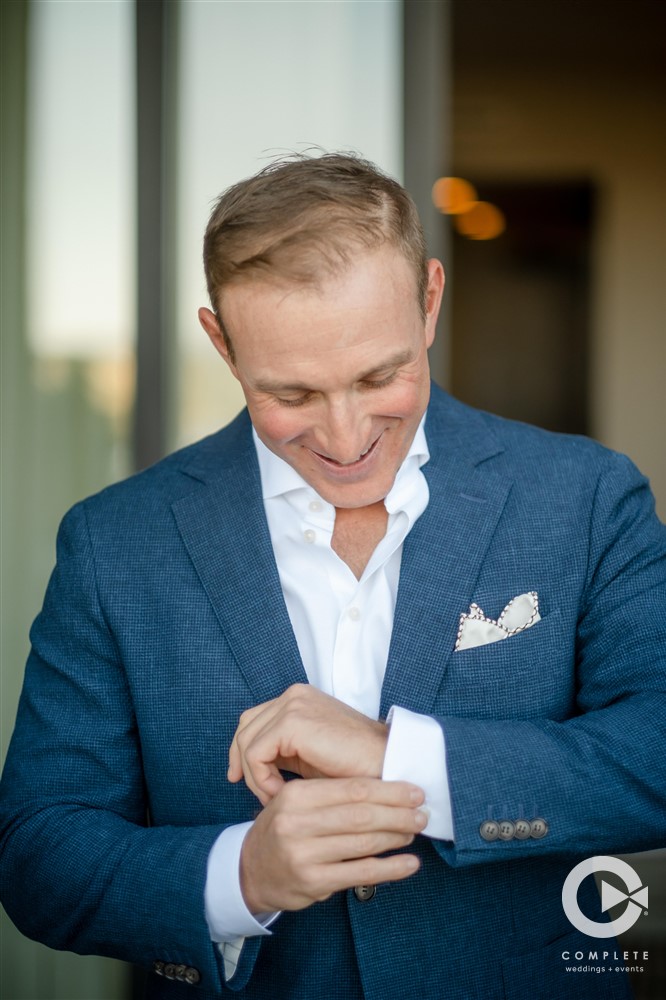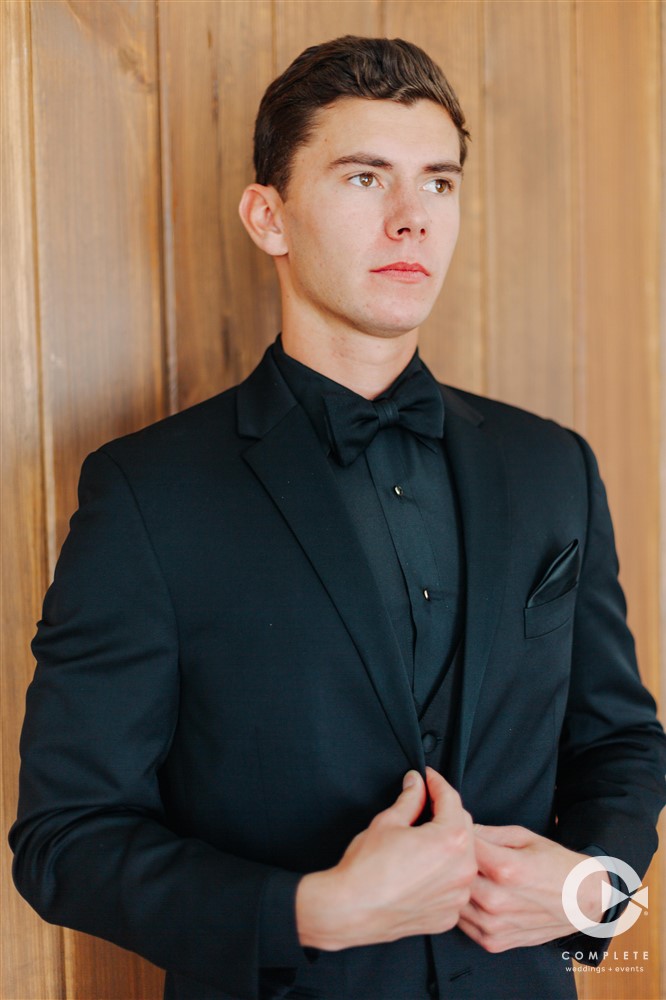 Cufflinks
Cufflinks are the perfect extra touch to a formal event. As the name suggests, cufflinks secure the cuffs on your dress shirt. The fun in them is that they can be customized to whatever you'd like!
The groom can get their initials etched in them, or even in the shape of something that represents them. Something like a golf ball or dice. There is so much room for personalizing.
Ties + Bow Ties
Here is another classic example for a groom to consider for accessories. Ties, for lack of a better word, tie it all together! You can play with the pattern, texture, color, or all of the above to match the color palette of your wedding. Are you having a classic and modern wedding? Go for a classic black tie or bowtie. Going for a rustic theme? Try a tan patterned tie. Again, there is so much room for you to make it your own.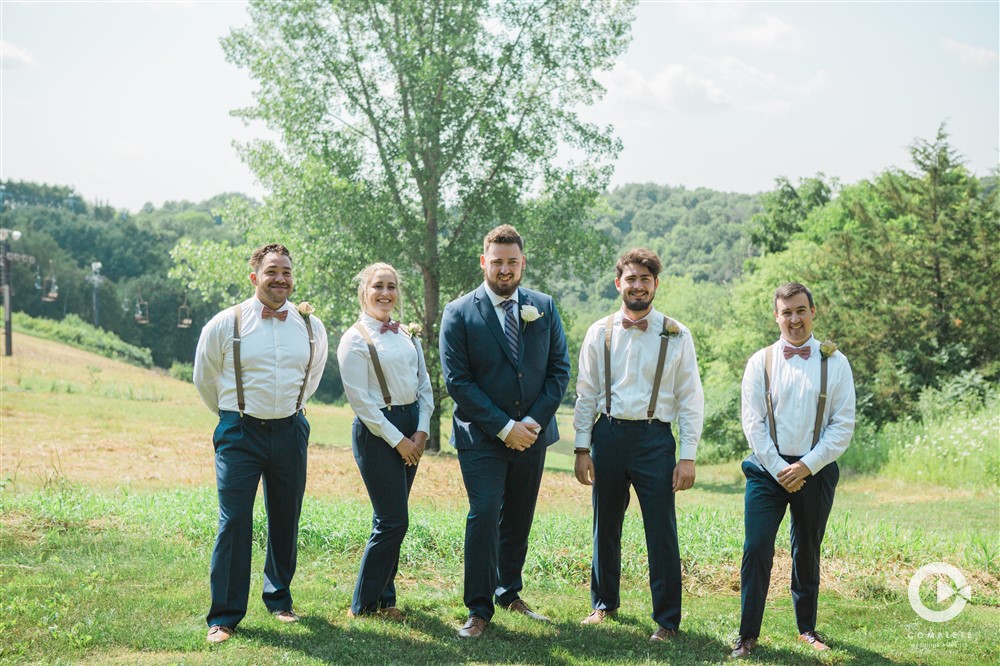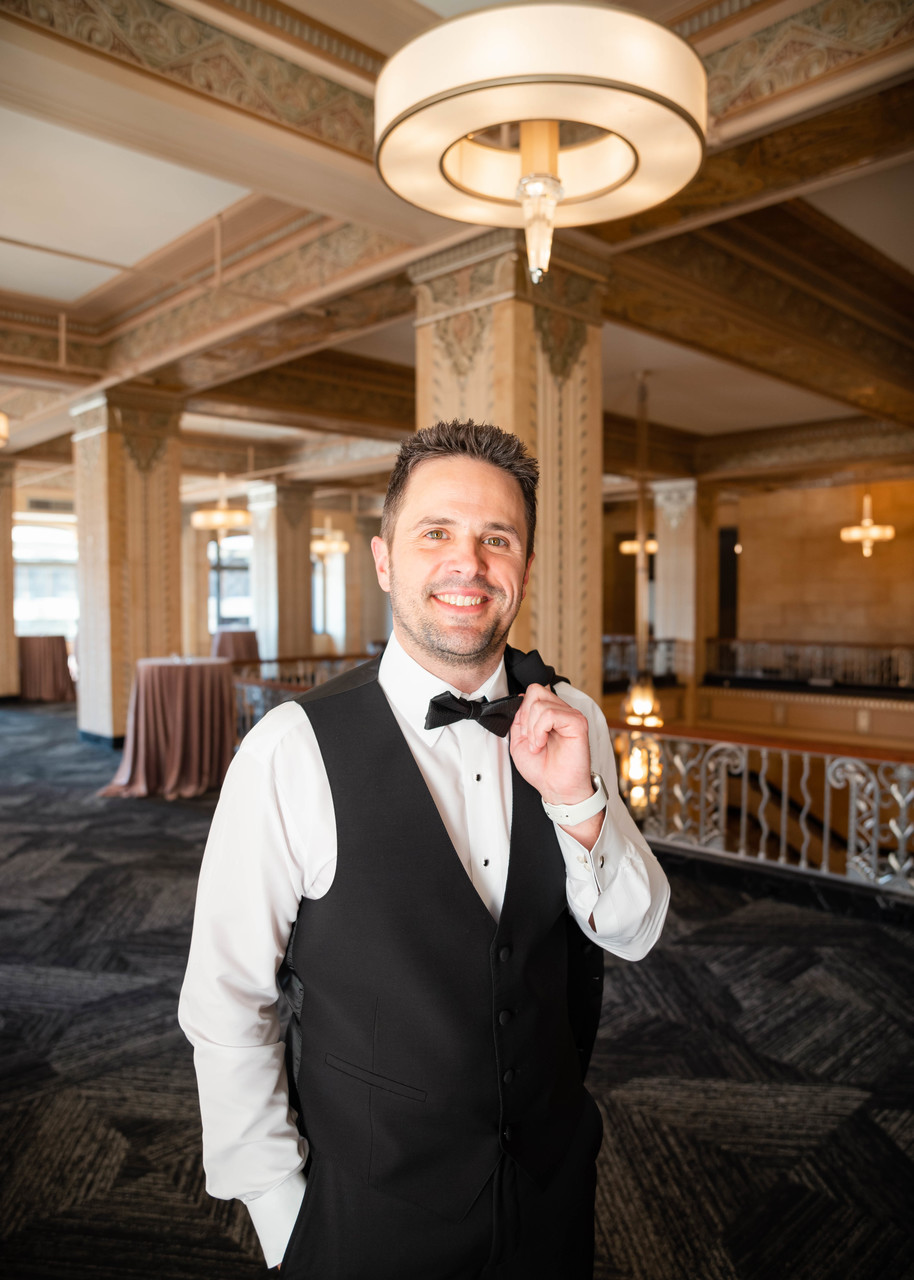 Suspenders + Belts
Granted, belts aren't something you'll really see if your groom is wearing a classic suit. However, the last thing you'd want is your pants on the ground! Suspenders are a perfect choice for weddings that are looking for a classic and almost vintage feel.
Suspenders are also great if you plan on wearing a tuxedo. Sometimes grooms even ditch the suit jacket and let the suspenders take center stage. The same goes for regular belts. One rule to follow is to have your belt match the color of your shoes to avoid any clashing.
Boutonniere
Last but not least, the boutonniere. These also go along with pocket squares. They are the final accessories for your groom. The boutonniere is another chance to tie back to your wedding theme. You could have the groom's boutonniere be mini versions of your bouquets. The pocket squares also tend to match the tie.
Complete Weddings + Events Kansas City
Whatever you decide to top of your wedding day look, make sure it fits your style and vision for that moment you walk down the aisle. If you need more expert advice on wedding day tasks, reach out to Complete Weddings + Events Kansas City . We offer day-of-coordination, dj, photo, video, photo booth, and lighting!