Having a cake at your wedding is a long-standing tradition, along with the cutting of the cake. As couples continue to customize their weddings, foregoing certain traditions has become quite common. If you're looking to do something different and memorable (and maybe cake just isn't your thing), we've compiled some wedding desserts to try at your own wedding, birthday, or event!
Cupcakes
So truthfully, cupcakes aren't that unique of an idea. Buuuut, don't underestimate their ability to be a crowd-pleaser. These are common for a reason. Cupcakes are a perfect option for the couple that loves cakes but also doesn't want to deal with the idea of portioning the perfect sizes for everyone. Cupcakes are also a great option because they allow for a variety of flavors. Why decide on one flavor when you can have multiple!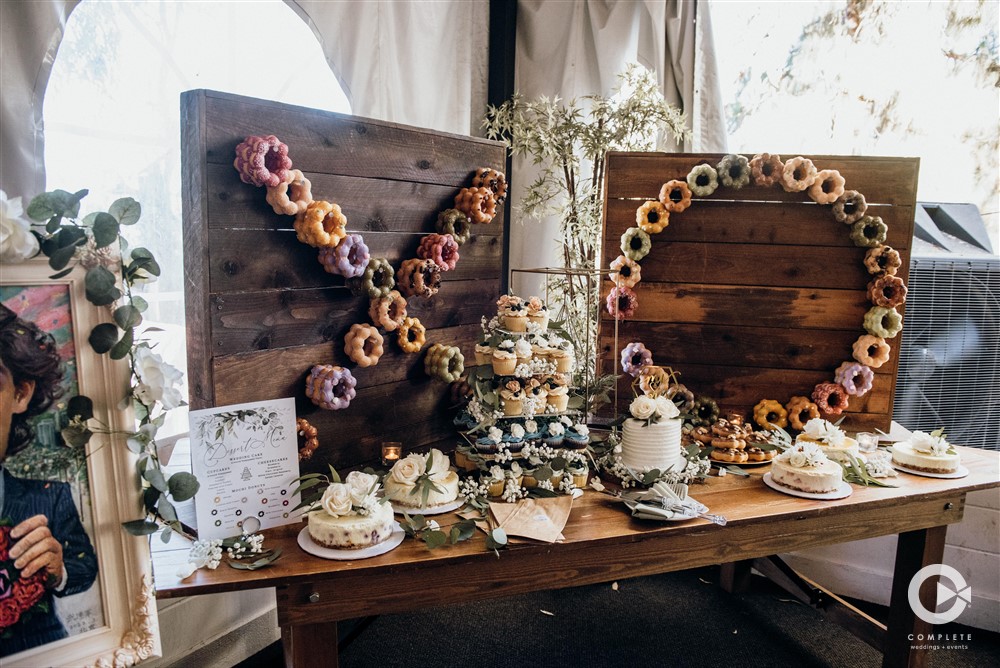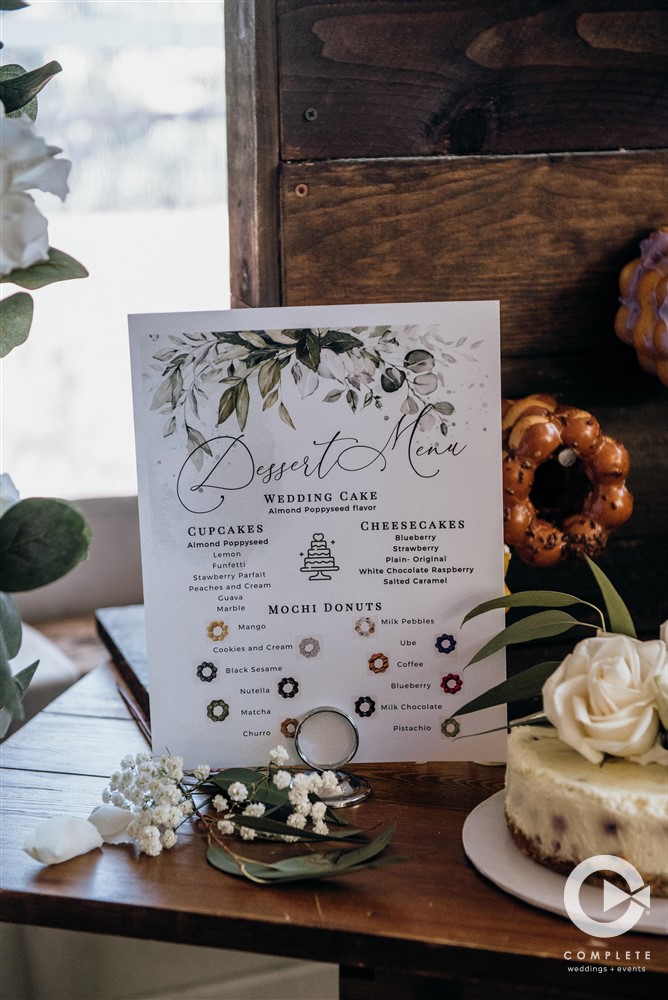 Mochi Donuts
If you've had the pleasure of being introduced to mochi balls, you'll love mochi donuts! If you don't know what mochi balls are, you're in luck. They are icecream that's wrapped in sweet dough. Creating a fun difference of textures when you bite into them. Now imagine a bunch of them stuck together in the form of a donut! So fun. This is one of those desserts that can be a hit or miss. Some people can be thrown off by the squishy texture of the dough or just the idea of biting into icecream. Either way, definitely add to your dessert tastings!
Macarons
The french cookie. This dessert option will be perfect for the couple looking for an elegant wedding reception. The French origins give the dessert an air or regality. Another exciting characteristic of macarons is that they can be made into any color! They'll look adorable stacked up on top of each other with their vibrant colors. They are completely customizable to your wedding colors.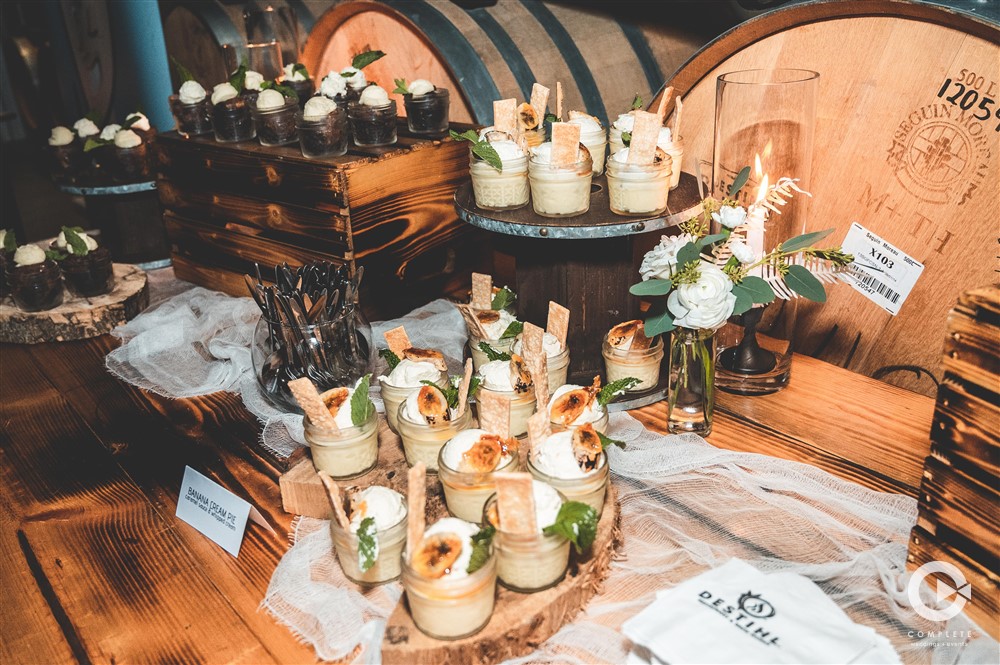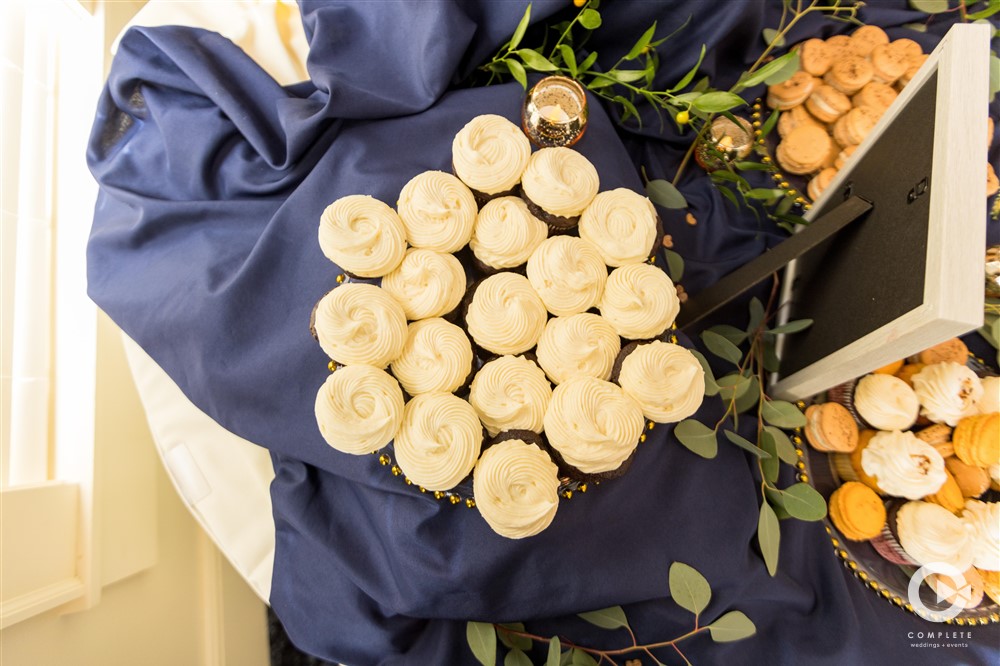 Pies
Ah. The American classic! If the idea of having to part ways with your favorite dessert just because it's your wedding sounds silly to you, look no further! You really can have pie at your wedding! The cutest versions we've seen are tiny bite-size pies made for guests. Again, this allows for a variety of flavors and cleanliness. The best of both worlds!
More Wedding Dessert Options
If you're truly looking for some unique dessert options, go for things people wouldn't normally go for dessert. Some examples include chocolate candy, cookie sandwiches, a smores bar, and macarons. The options are truly endless! People will truly be happy with anything sweet.
Complete Weddings + Events Kansas City
For more help on your wedding day essentials, ask our industry experts. We can help you with any of our services from Day Of Coordination, DJ, Photography, Videography, Photo Booth, and Lighting! Contact us to receive pricing!