Of all the major decisions you'll make when planning your wedding, one very underrated choice is when deciding between flats and heels. There are a lot of things to consider from comfort to style to the setting of your wedding. Many think that it's as simple as flats for comfort and heels for style, but there's much more that you should be thinking about. We're outlining the different things to consider in terms of Flats vs Heels: Wedding Shoes to make your decision easier!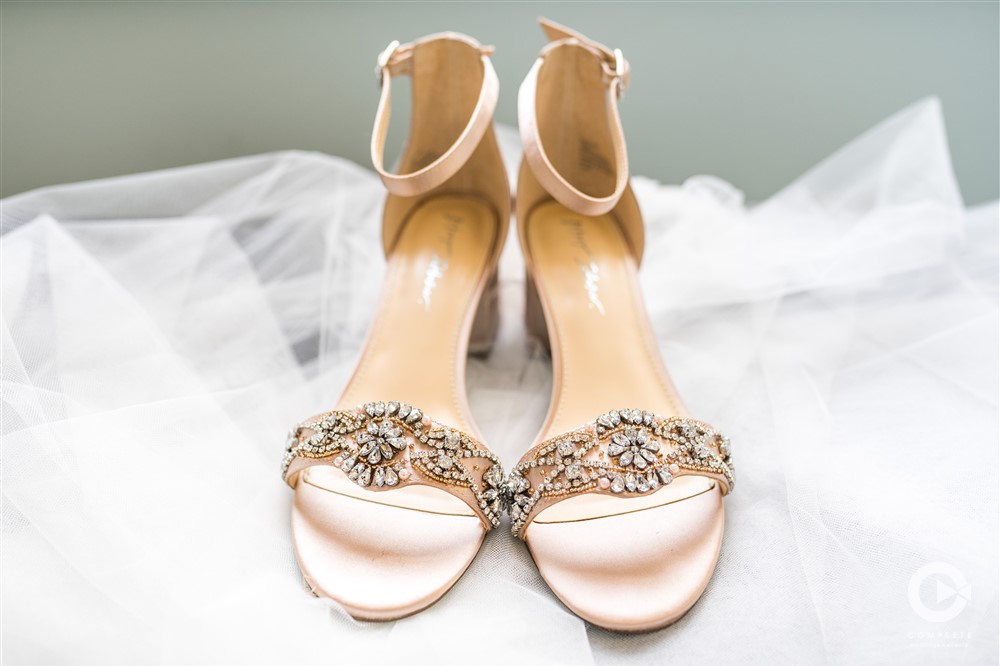 Flats vs Heels: Wedding Shoes
Comfort
Let's start with one of the most obvious things you'll consider when deciding between the two, comfort! There is no doubt that when you've been on the dance floor for nearly 3 or 4 hours straight you're going to want to be comfortable. Obviously, flats have the high heel beat in this category! However, most of the time you may want to opt for even more comfortable shoes to change into once the dancing starts. So this really comes down to how you feel during the ceremony and dinner and if you're someone who can bear high heels for a decently long period of time. If not, there's no reason to make yourself miserable on your wedding day as the most important thing will be to enjoy and take it all in. However, if you are totally comfortable in high heels, then go for it!!
Setting
The second thing you should really consider is the setting of your wedding! If you're getting married in a mountainous and outdoor location, then we beg of you to stay away from heels to avoid disaster. On the flip side, if your wedding is at a nice church or upscale venue then heels may be more appropriate for the venue. You want to be sure that you match the setting of your wedding and don't overdress or underdress for the location.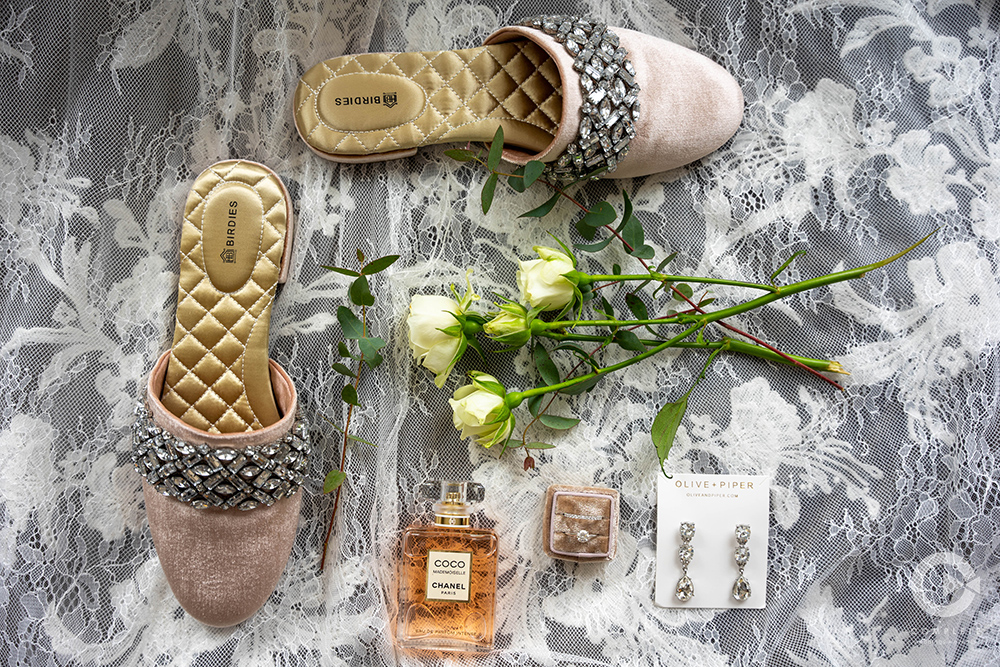 Style
Another extremely obvious thing to consider when making this decision is your style. When we get to this topic, most brides think that we are going to steer you towards high heels, but that's not at all true! In fact, if it's more your style to show off those flats or event chucks, vans, Nikes, etc. the important thing is that it matches the style you're going for. We've seen plenty of weddings that go for untraditional shoes and they look absolutely amazing!
Your Height
One thing that isn't a bad idea to consider is how tall you are! You may want to go with flats if you're going to tower over your significant other during the ceremony or consider heels if you're going to stand a good foot and a half lower than them! Your height and how you will look standing at the altar may play a role in your decision-making process on this matter.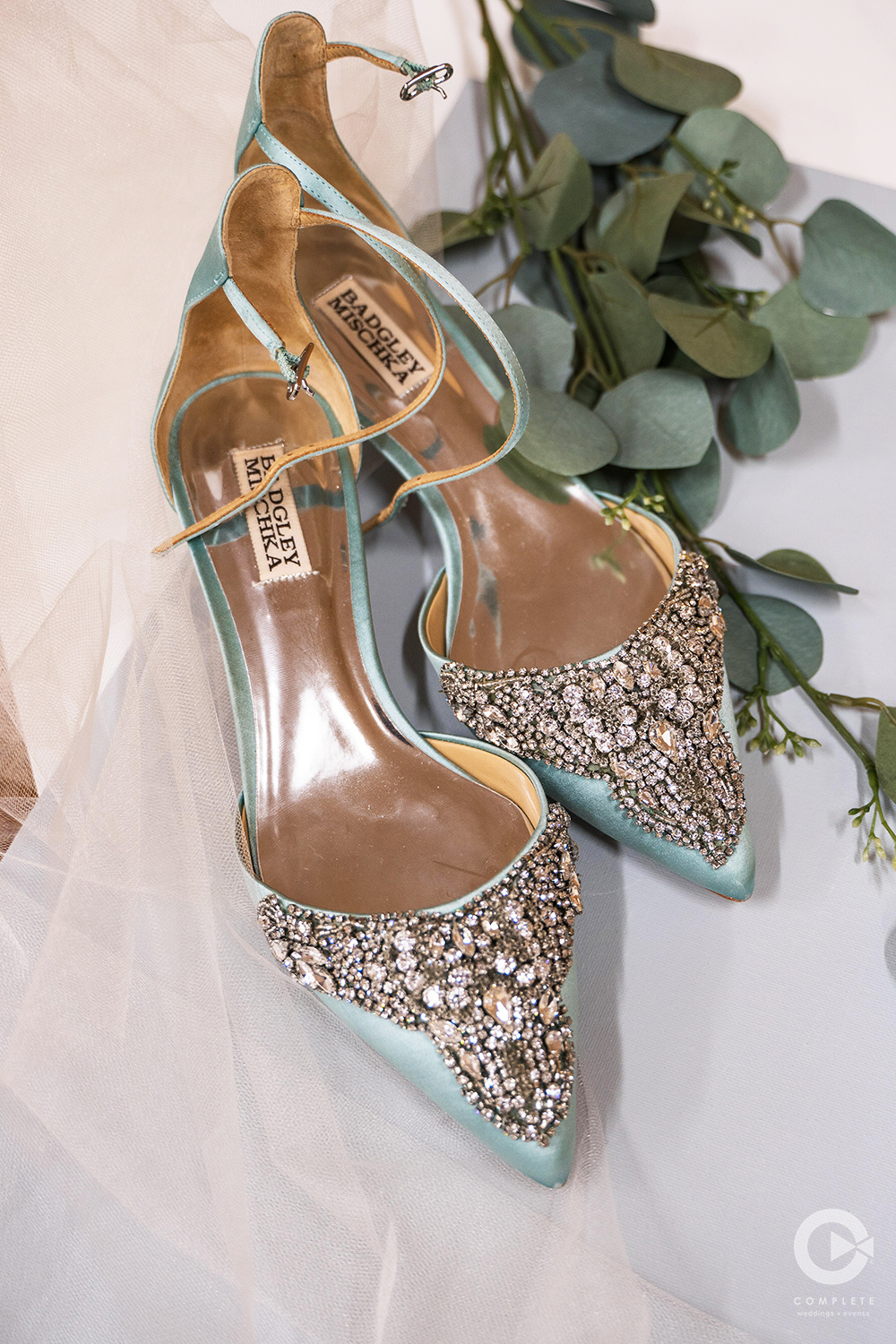 Complete Weddings + Events Jacksonville
Complete in Jacksonville offers multiple services to make your wedding planning go that much smoother! We'd love to get a package together for you. Feel free to reach out to us to learn more about our DJ, photography, videography, photo booth, and coordination services!