Wedding receptions are, under the right DJ or entertainer, an absolute blast and the celebration of your brand new marriage! There are so many ways you can celebrate but everyone knows the traditional things you do. You're definitely going to have a dinner or at least some type of food, you'll likely have speeches or toasts, cake, and of course dancing. However, there are other ways you can entertain your guests and celebrate outside of the traditional things that everyone does. Here are a few wedding reception games and entertainment ideas that can add a ton of fun to your wedding reception.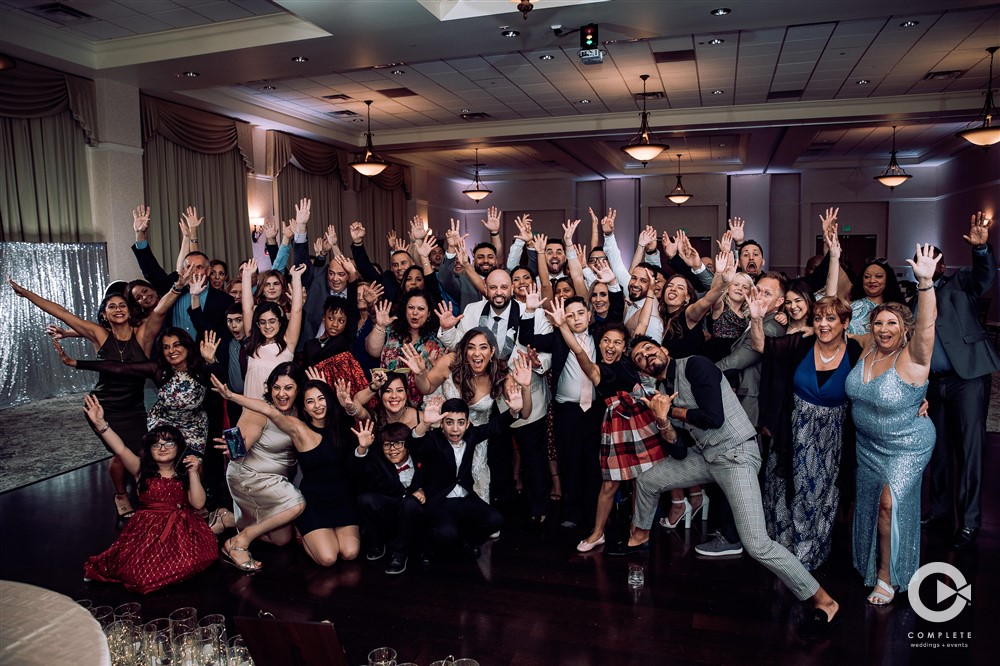 Wedding Reception Games + Entertainment Ideas
Video Slide Show
This idea is by far the simplest way to entertain your guests on this list. We actually have the ability to put a slideshow together for you which we'll show at the wedding reception. Of course, you can do this all DIY yourself as well. Either way, it allows your guests the opportunity to see you and your significant other grow up in different photos together. This tradition is certainly getting lost and many couples are afraid that their guests don't want to see these slideshows, but oftentimes the guests love seeing the two people grow up in video since much of the guest list consists of those who are closest to you.
Survivor
Survivor is a bit of a lesser-known game but is one of the most entertaining things you can do at a wedding! During this game, the DJ will bring up the wedding party and will have chairs lined up at the front of the room so everyone can see. The DJ will then ask the group to go out and find an item like maybe a specific brand of chapstick and the last member of the wedding party to arrive at the chairs will have theirs removed. This will go on until there's one member of the wedding party left. This game gets your wedding party involved but still provides entertainment for your guests who tend to have a laugh watching everyone search the wedding for different items.
Snowball
The snowball is one of the best ways to get everyone up and dancing right when the dancefloor opens! The DJ will get the wedding party out to the dancefloor right after the spotlight dances (first dance, father/daughter, and mother/son). The DJ will then ask a member of the wedding party "if you could describe this night in one word so far, what would that one word be?". If the response to this question is the word "amazing", for example, the DJ will play some music and when they say the word "amazing", the wedding party has to get people who are not dancing and get them to dance. The DJ will do this until the dance floor is full!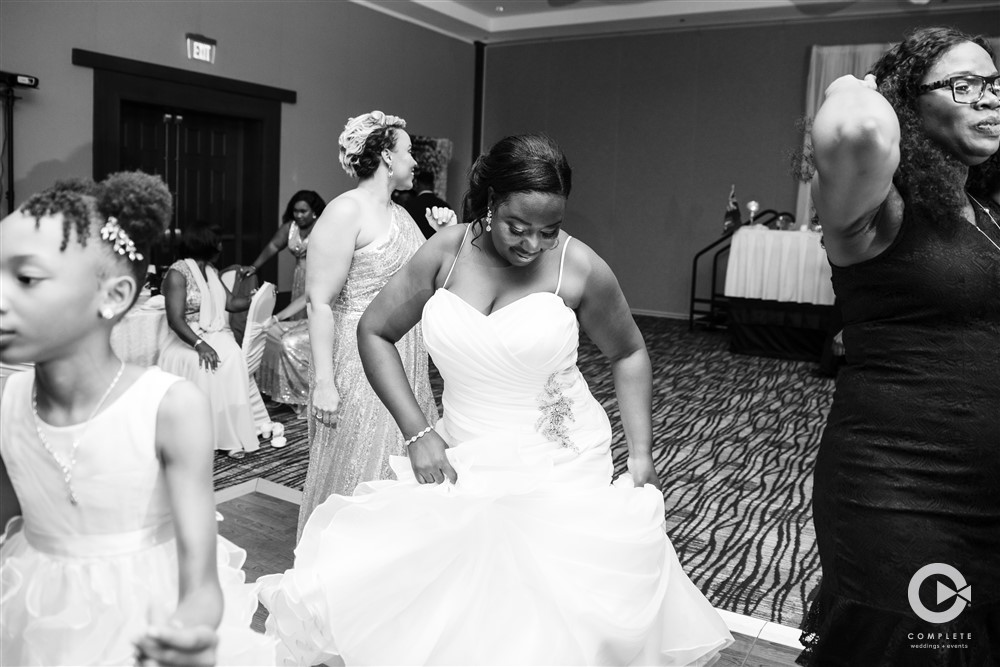 Complete Weddings + Events Jacksonville
Complete Jacksonville provides photography, videography, photo booth, and coordination in addition to DJing! We love to create an extremely memorable wedding for you and your guests. Learn more about how we can create a great wedding reception and provide entertainment for your wedding!