We are SO glad to be celebrating at weddings again in 2020 here in Indianapolis! However, things have definitely changed with 2020 weddings, one of which is a smaller guest list. Many couples are trimming the wedding guest list to accommodate venue or state guidelines, or to simply make the wedding safer for all who attend. With this being the case, there are ways to trim the guest list without hurting feelings or missing out on the important details you want to have included in your big day. Here are a few options on how to hit the ideal wedding guest list while keeping the dream wedding feel!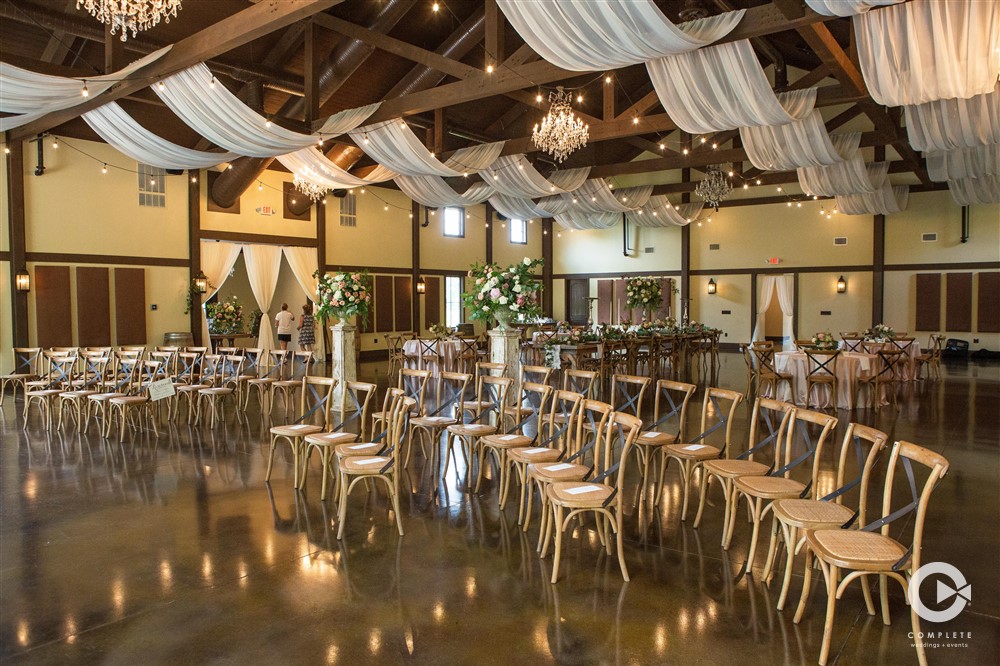 Tips on Trimming the Wedding Guest List
Option 1: Prioritize Family
Every trimming strategy is centered around what is considered most important to you and your fiance. In this case, we're going to go ahead and prioritize those related to you above friends, co-workers, and your neighborhood pool boy. Of course, there are going to be a few close friends that will need to be invited. After all, is said and done, your family is the only group of people that have always been and will continue to be the main influence in your life moving forward. Many couples that opt to shrink the list cut back to only blood relatives at the wedding which is most likely going to result in the least amount of regrets in the long haul.
Option 2: Keep Only Close Family and Friends
Keeping only those you're close with is going to be the most obvious and probably the most popular option, and for good reason! You have a specific day in mind while planning your wedding and, after all, you still deserve to make that day come to life. There are certain people you have envisioned being a part of your big day and it is likely a mix of family AND friends. When reaching out to those who just won't make the cut, most people are going to be very understanding of this strategy. They will realize this is being done for their health and safety.
Option 3: Essential Guests Only
Most weddings are shrinking their 150-200 guest list down to 100 or less.  Some are opting for intimate wedding ceremonies and a simple cocktail hour with games. in these cases, you're going to be inviting anywhere from 25 – 40 guests and the guest list really shrinks down to immediate family and your closest friends (most likely those that were in the wedding party). This means more difficult calls to make and fewer people at the wedding. However, most will be very understanding and appreciate the difficulty of making these decisions. It is quite doubtful that you'll get any pushback when making these calls!
Option 4: Utilize Technology to Your Benefit
The wedding industry has had to adapt during these trying times. Technology has come to the rescue. One of the biggest advancements has been the ability to live stream your event. From the most affordable option of having a family member Livestream your ceremony using Facebook or a similar platform. Even consider purchasing some audio equipment for a DIY Livestream may only cost you a couple of hundred dollars to include those that didn't make the cut. For those with a larger budget, you can consider a professional live stream option that will still cost under $1000 to get multiple PTZ (pan, tilt, zoom) camera angles, giving your event the feeling of a real live production, with secure connections and recorded copy of the Livestream. This will be a very easy way to include anyone that chooses to login.
Option 5: Take advantage of a Micro Wedding and Party Next Year
Choosing to cut way back and marry your love on the initial date selected is still an option. There are many ways to cut expenses by working with the vendors you choose to provide you package deals on a two-date event. One now for the marriage celebration and one later for the big party! Let's face it, when this is all over, who isn't going to be ready for a party? We recently provided a live stream, a day of videography, and even a few spotlight dance songs in August and will be celebrating a big time in August of 2021.  Check out the Bill's Micro Cinematic below.
Here is what Chris & Neely had to say about their Micro experience:
"We could not be more thrilled with Complete! The entire process from start to finish was easy, seamless and provided us with total peace of mind on our special day. From the very beginning, Glenn and his team throughly explained options and helped guide us to what package fit our needs best. Communication was spot on with check-ins continuously leading up to our day. Lastly, when we had to make last minute adjustments due to COVID-19, there was no hesitation on Complete's side. They supported us and answered all our questions. They went above and beyond to allow us the opportunity to livestream our ceremony to guests who could not attend. I cannot thank Glenn and the Complete team enough for being a part of our special day. Please reach out to them if you are seeking any of their offered services. – Neely and Chris Bills"
Wedding Experts at Complete Weddings + Events in Indianapolis, IN
At Complete Weddings + Events, our cinematography team specializes in weddings, so we understand the amount of work that goes into your big day, and the importance of capturing the small details without missing the big moments! You've come to the right place if you're hiring a wedding videographer in Indianapolis, so contact us today to learn more about our videography packages best for your special day!
Complete Weddings + Events, Indianapolis' leading provider of event and wedding photography, videography, coordination, lighting, DJ services & photo booth rental.