We're not superstitious, but we are a little stitious. Similar to wedding traditions, wedding superstitions have been around for ages. Some have endured, some have become forgotten, and some are remembered but not very culturally relevant anymore. For instance, it used to be thought that you would bring on bad luck if you were married on a Saturday. Today, it is very common for a wedding to be held on a Saturday. Here are 7 Wedding Day superstitions explained by us!
Rain on your wedding day
If you sang this in your head while reading, you are not alone. While almost no one hopes for a rainy wedding day, it could be a good sign. In many cultures, rain or dark clouds on a wedding day symbolizes a streak of good luck. It can also be a sign of fertility. We still prefer bright, sunny days! However, if you do experience storms on your wedding day, firstly, we hope you had an inclement weather plan. And secondly, just remember it could be a good omen!
Not seeing each other before the wedding
The first look is a huge part of the day for many modern couples tying the knot. However, it used to be very taboo! In the past, when arranged marriages were commonplace, it was thought that if the bride and groom saw each other before the wedding ceremony, they might decide to call off the wedding.
Carrying the bride across the threshold
This superstition on your big day has many different explanations depending on who you ask. This could be because some cultures believed the bride could catch bad spirits through her feet. As a result, the husband would carry her home. In ancient Rome, the bride would show she wasn't too willing to leave her family by being dragged into her new husband's home. It is also considered bad luck if the bride trips entering her new home so what better way to get around that than being carried?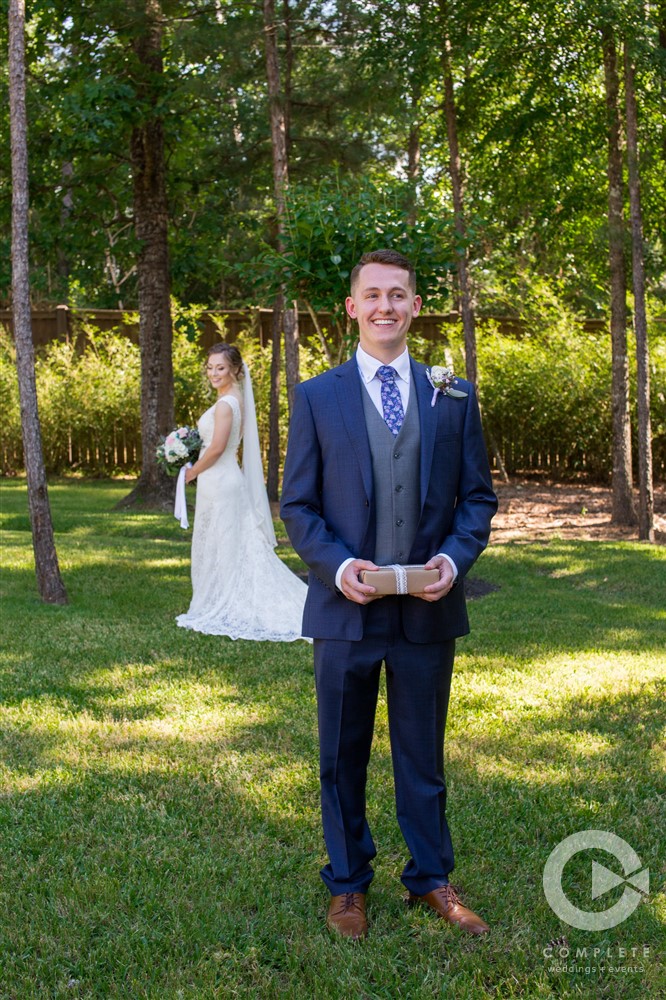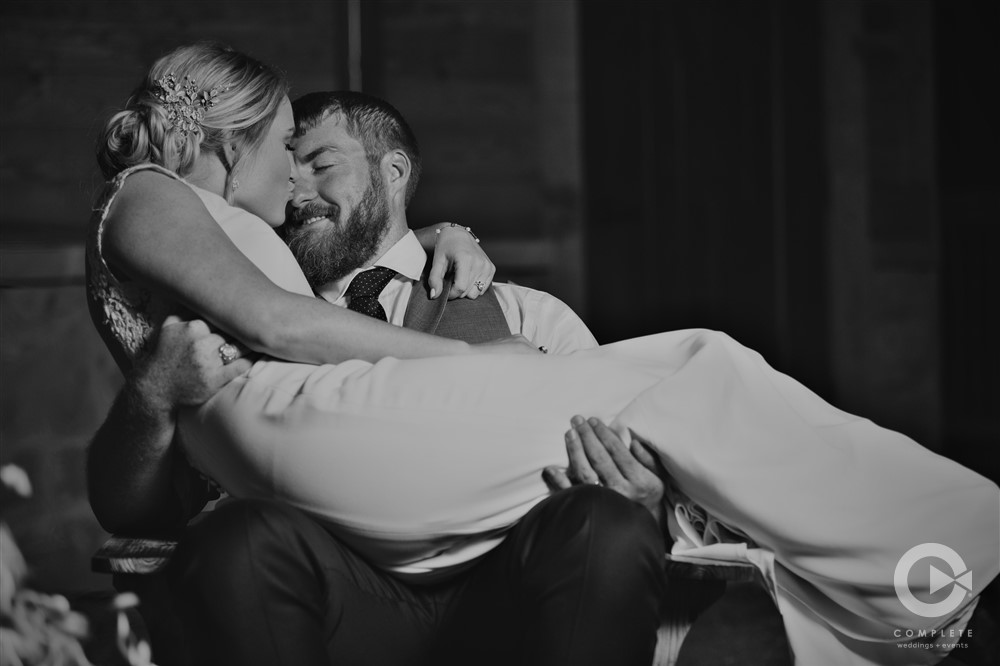 Something Old, New, Borrowed, and Blue
Every bride or girl dreaming of her wedding day knows the rhyme. Something old is a representation of the bride's past. Alternatively, something new represents her future with her new partner. Something borrowed, should be borrowed from a woman in a happy marriage. This ensures some of that good fortune will stick to the new bride.
Lastly, something blue. Blue represented love and fertility. The bride would have something this color to ensure those qualities would come into her life.
Wearing a veil
Wearing a veil with your wedding gown started because people thought it would protect the bride. Evil spirits or jealous witches might try to curse the bride on her wedding day or as she walked down the aisle. Covering her face with the veil supposedly made her impervious to these attacks. Whether you're wearing it to ward off spells or as a fashion statement. The veil has become a large part of wedding fashion in modern times.
Crying on your wedding day
Get it all out! It is said that crying on your wedding day is actually a good sign. This means you are getting it all out of your system and will have nothing but happiness in your married life. We agree with this and if you're crying on your wedding day, we DEFINITELY hope they are tears of joy!
Not wearing pearl accessories
If you're still looking for wedding day accessories, or maybe even a wedding ring, this one might be for you. In the past, pearls are just thought to look a little too much like tears. You also get them from the ocean. This led to them being thought of as bringing sadness or dark times.
Complete Weddings + Events Houston, Texas
Booking all of your DJ, Photography, Videography, Lighting, Photo Booth, Coordination, or other services all at the same place, helps to make the wedding planning process much easier. Having one point of contact and only having to make payments to one place takes out a lot of the worry of "Did you pay the photographer (or whoever) on time?"
Contact us today to learn more about our Houston wedding vendor services!