While your photographer will get lots of portraits of you on your wedding day, wouldn't it be great to get even more taken before the wedding?  Having bridal portraits in Grand Rapids, MI is originally a southern tradition, but more and more people are starting to follow along!  What could be better than getting your hair and makeup done and wearing your wedding dress for a photo session all about you?
Here are some reasons why you should have bridal portraits session in Grand Rapids, MI before the big day!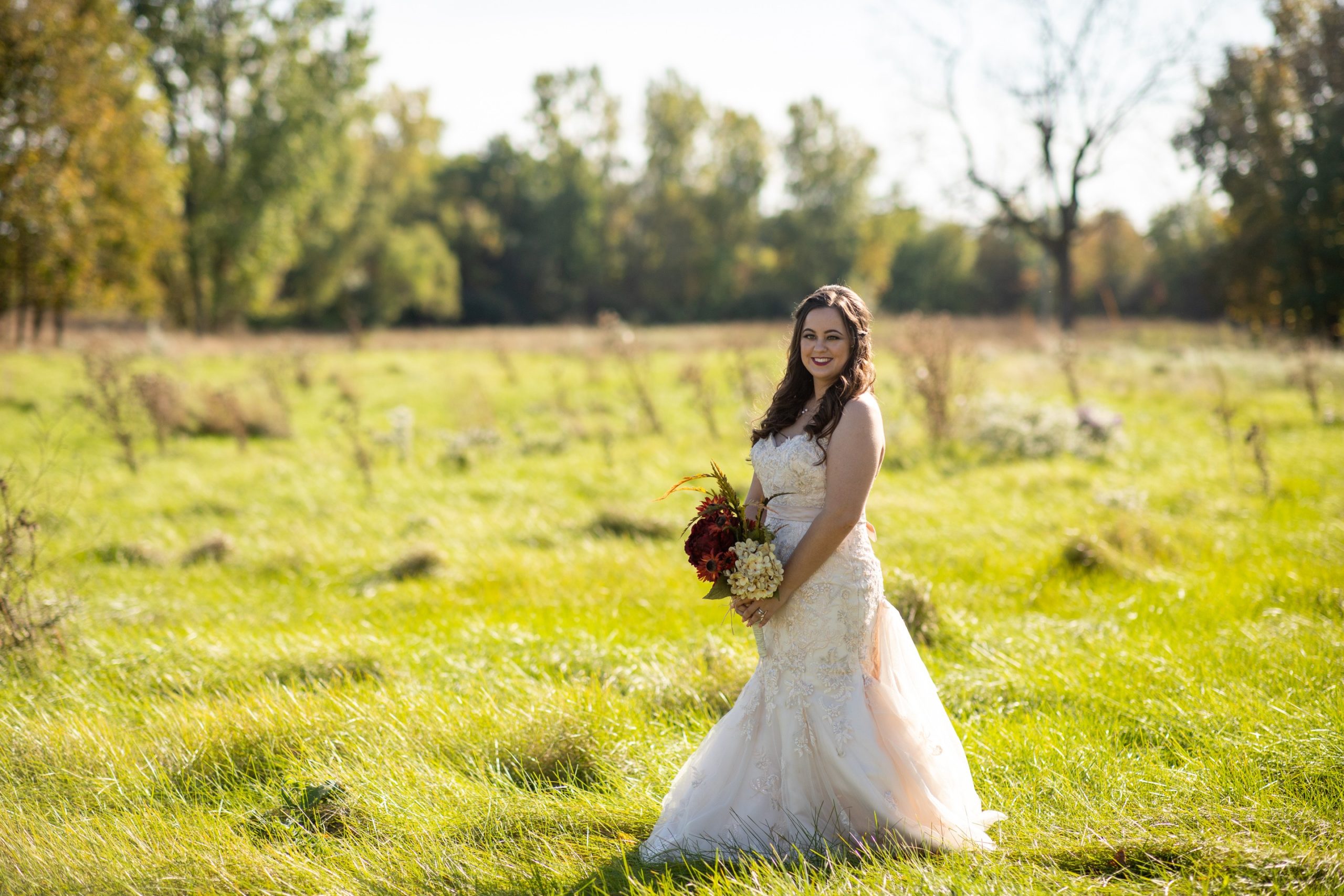 A bridal portrait shoot will serve as a test run for your wedding day
This will be the perfect opportunity to put together your bridal ensemble and see how everything looks together! It is one thing looking at yourself in the mirror at your hair and makeup trial, but actually being able to see how everything holds up outside and how the makeup looks in photographs is a big difference!
It is also a good idea to get your florist to create a mock bouquet so you can see what that will look like with your dress (and it also gives you something to hold so your hands don't feel so awkward)! After your session, you will be more comfortable in front of the camera and will have worked with your photographer enough so when the big day comes, you will know exactly what to expect!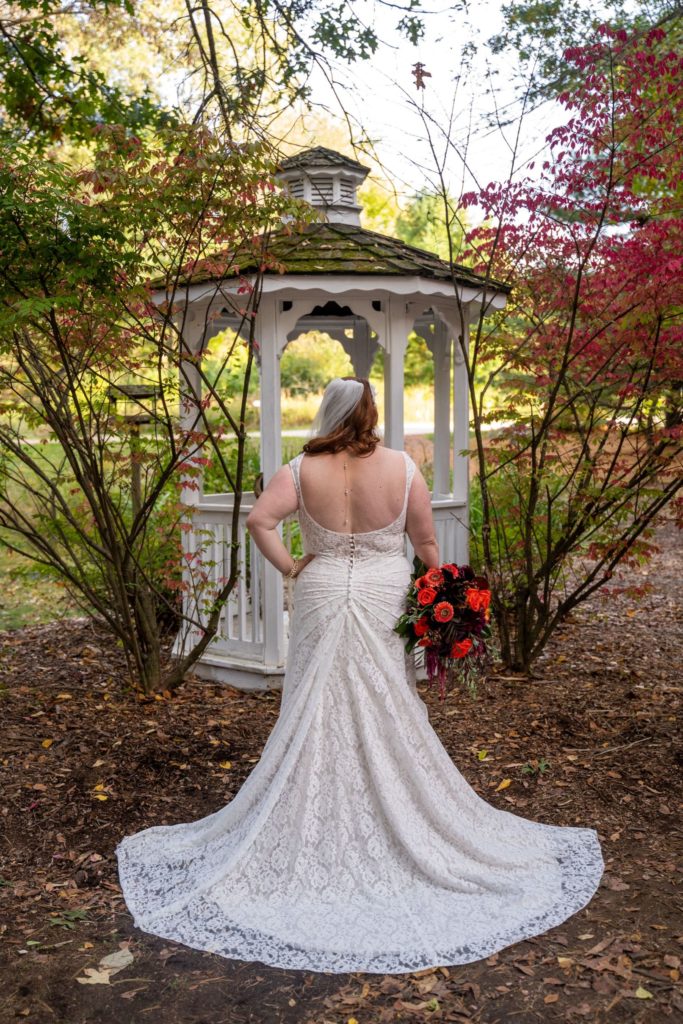 Less stress on your wedding day 
As all of you may know, weddings need to follow a strict timeline, and your photographer will need to make sure they are getting all the shots they need in a certain time frame.  This means that your photographer may have to move fast in order to capture the whole wedding shot list.  On your wedding day, you are going to want pictures with your bridal party, family, friends, and of course your future spouse!
That does not leave much time to get the pictures you want of just yourself in your wedding dress.  Having a bridal portrait shoot before the wedding gives you that extra time you need to get the quality photos you've dreamed of!  Therefore, having a whole shoot dedicated to you will make you feel more relaxed; and will give the photographer plenty of time to get different angles and poses that they may not be able to get on the wedding day.
What should you do with the portraits? 
Another great thing about getting your bridal portraits done before the wedding is that you can print them out and show them off at the wedding!  Your guests will love seeing these beautiful photos, and it also gives them a sneak peek at the kind of photos they can expect to see after the wedding too!
They also make a great Mother-of-the-Bride gift!  Surprise your mom with a framed photo of you in your wedding dress and the look on her face will just show you how much these portraits were worth it!
Complete Weddings + Events in Grand Rapids, MI
Planning your dream wedding or event should be simple and fun, and we firmly believe that having all our services under one roof makes planning easier for you. So relax. We've got this. Our job is to make this easy for you, your job is to enjoy the party! Complete Weddings + Events is Grand Rapids' leading provider of event and wedding photography, videography, lighting, coordination, DJ services & photo booth rental.