You've likely seen plenty of wedding signs on Pinterest, Instagram and on top wedding blogs, so you're already inspired by some of the most cleverly-worded wedding signs, romantic wedding signs, and enticing signature drink signs. You can make these as wedding DIY projects, order them from talented artists, or even borrow signs from your recently married friends as valuable wedding freebies. However you plan to acquire and display your wedding signs, we have some ideas on which signs work and where?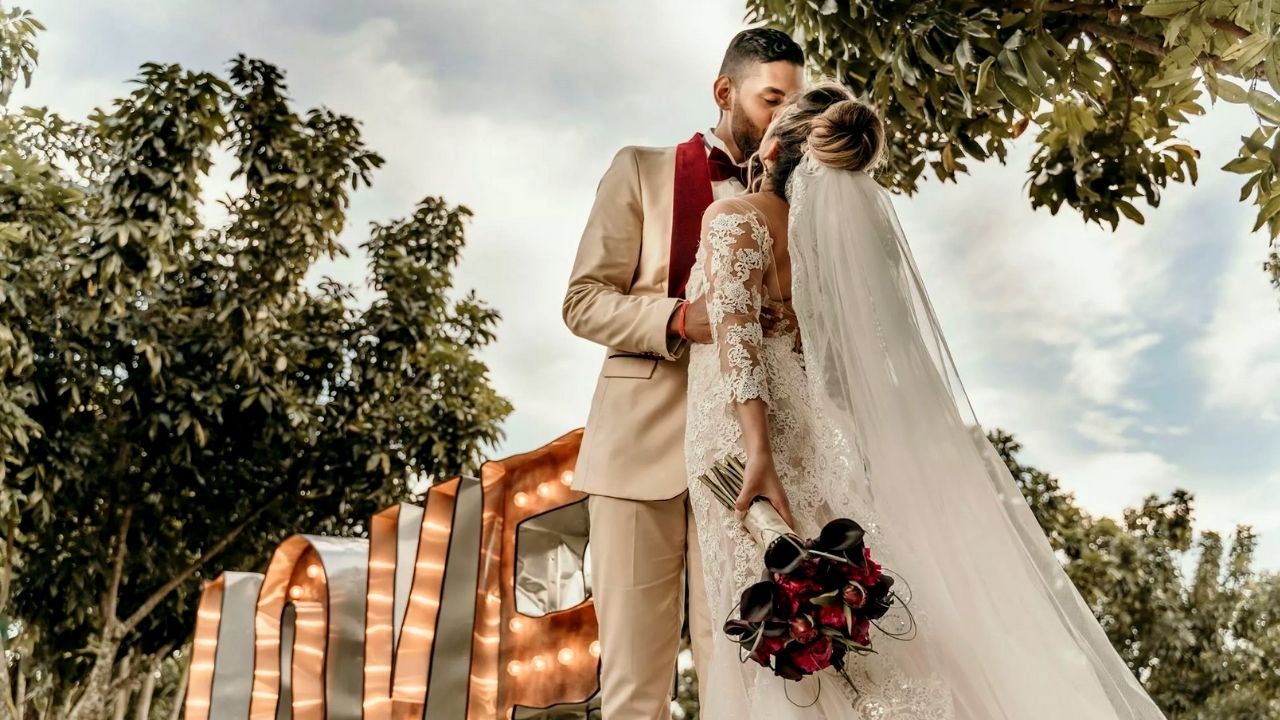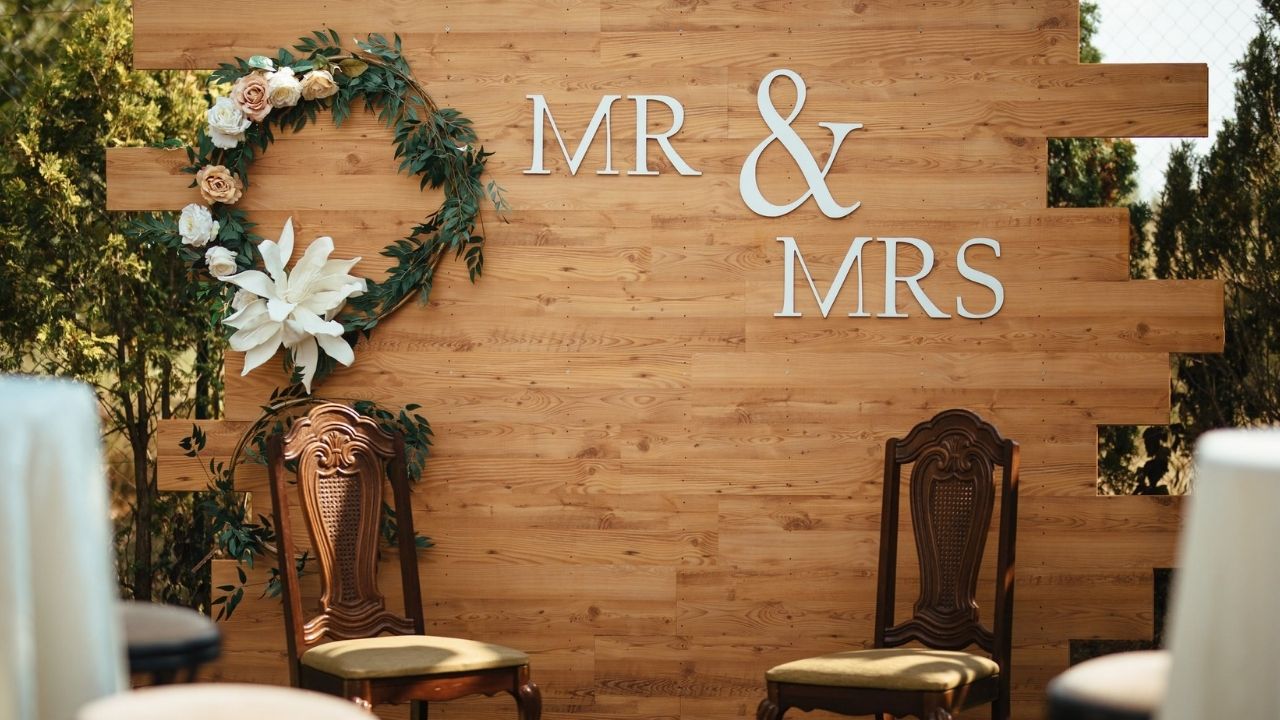 Wedding Signs
How about a sign telling your guests your wishes without being abrasive?   Instead of saying "Hey You!  Put the phone down".  A cleverly worded sign can get the same point across without feeling like a smack on the hand.   It can be as simple as "Our wedding ceremony is Unplugged".  If you don't know what that means, chances are that you don't know how to work the camera on your phone anyway.  I've also seen a sign that read "We want to see your smiling faces, not your devices".
Many couples honor loved ones who are no longer with them with a memorial sign. A memorial table with photographs and mementos makes the gesture just a bit sweeter.  If you want to include an even more personal sign; I saw one that read "I know you'd be here today if heaven wasn't so far away".  My personal favorite was one that had a picture of the bride's father at the cigar roller station that read "light up and celebrates with dad".
Finding creative and clever ways to incorporate signage into your big day is a memorable part of the planning process and a great option for those who want to spend a little extra time on special details. A popular pre-wedding project is to come up with a creative wedding hashtag.  After your unplugged ceremony, let your guests go Instagram crazy with a custom hashtag! Display a few of signs around your reception area so you don't miss any candid dance floor photo shoots. Aside from the ones with the bride or groom's name, these are some of my favorite wedding hashtags are:
 #LoveFromMyHeadTomatoes
#MetMyMatchNowLetsGetLit
#TacoBoutAParty
#EvenTheCakesInTiers
#IVowToParty
#YouHadMeAtMerlot
For our Star Trek fans

#WedLongAndProsper 
For our Cat lovers
#GettingMeowied"
#MeowAndForever
#WereKittenMeowied
ok there are way too many cat hashtags out there 😜
My Personal Favorite
#APizzaMyHeart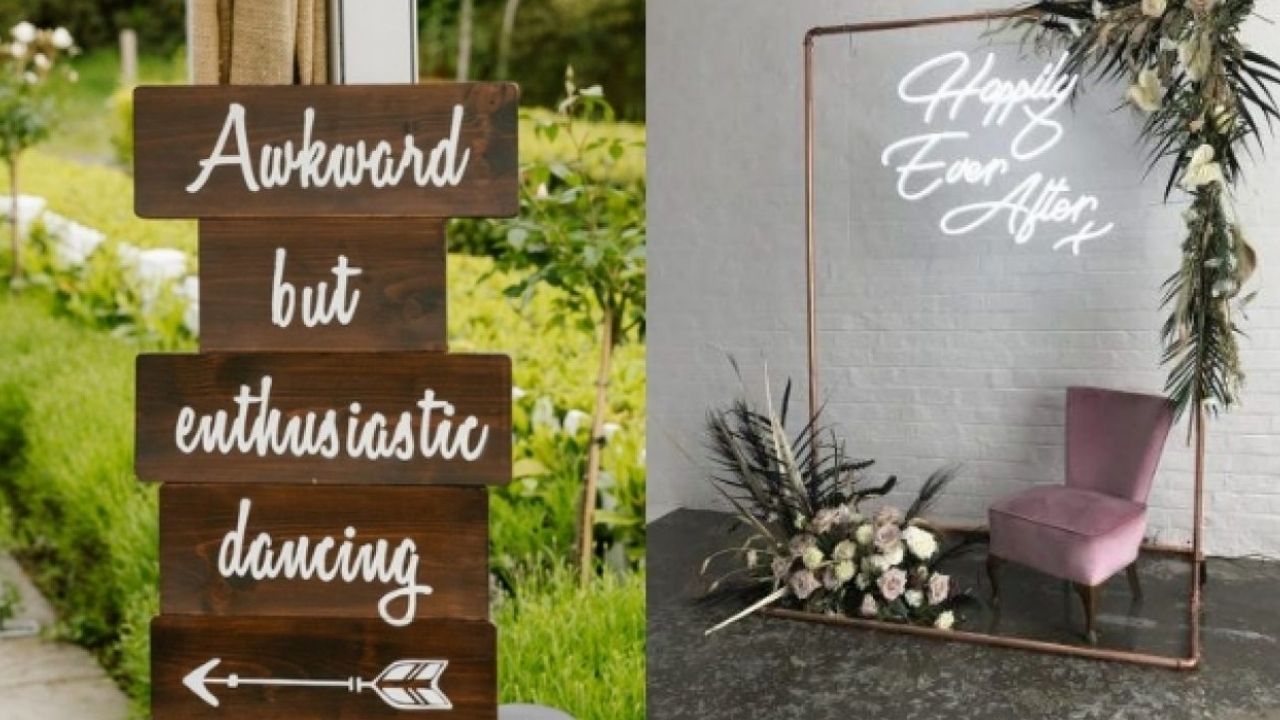 Sometimes you just need to tell people what's up! These signs just get the job done whether to inform people about the timeline of events, encourage them to get involved.  A photo booth sign lets know to grab a prop and strike a pose.  Are you serving a signature cocktail?  A strategically placed sign lets your guests know about this drink and it's ingredients
I'm sure there are other signs that I missed, so do me a favor and let me know.  I can either add to this podcast, put it in the description or … if I have enough responses, that can be another stand alone episode.  I'd also love to hear about some unique hashtags, so let those fly-in.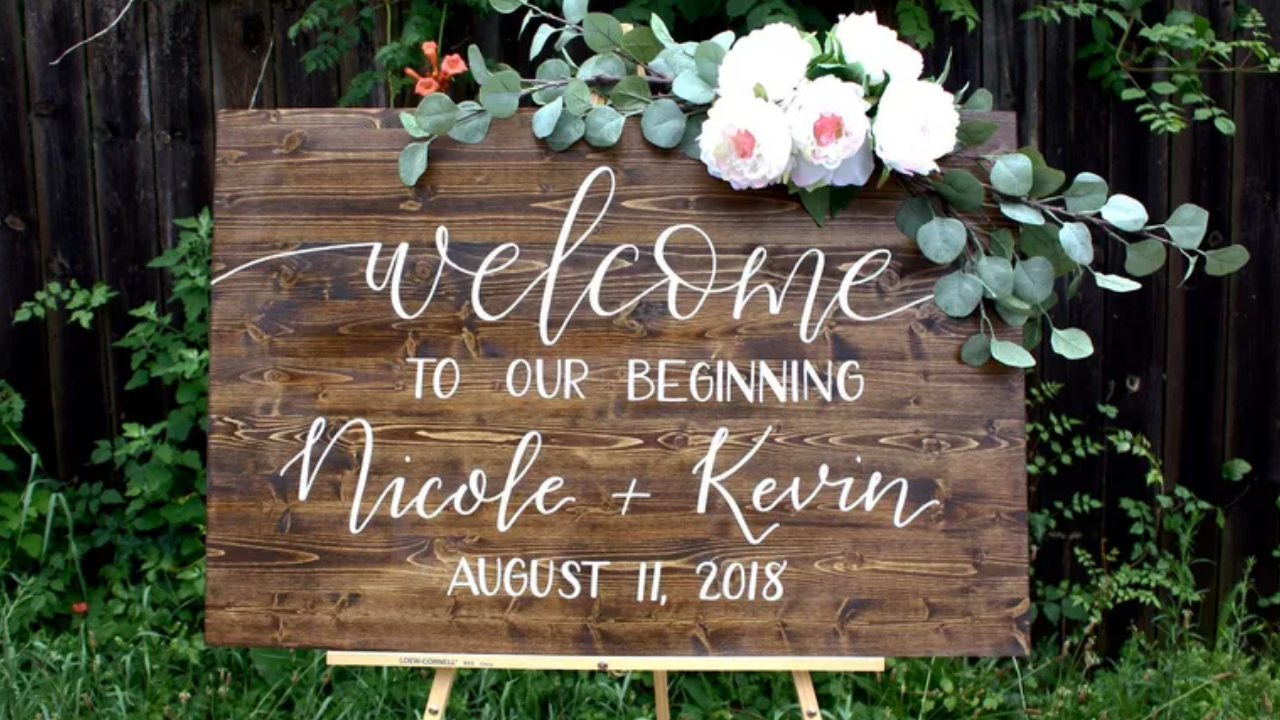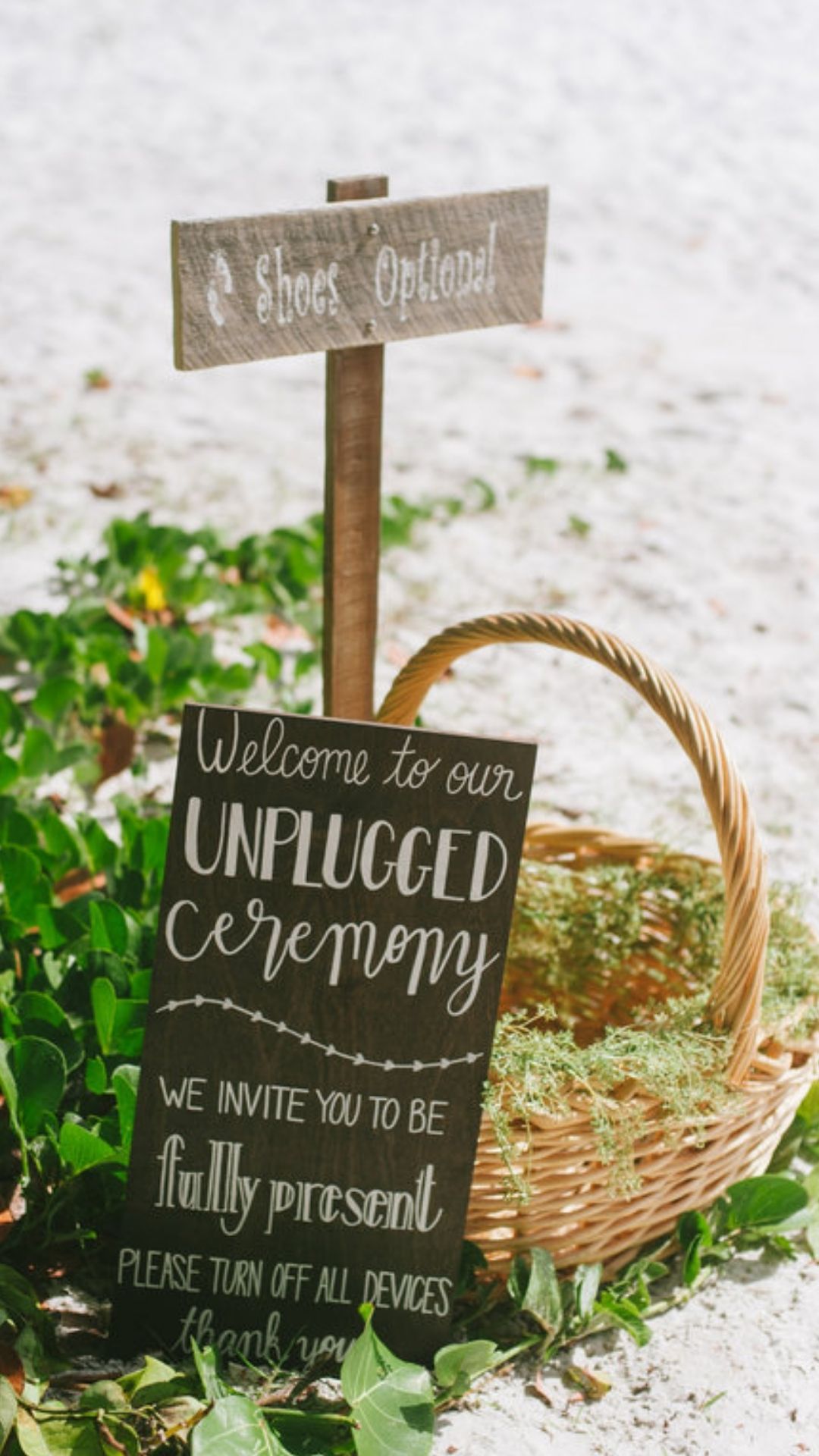 Complete Weddings + Events in Fort Lauderdale and South Florida Areas
If you're planning a wedding in Fort Lauderdale, FL, then you've landed at the right place! Now that you've said YES! to spending your life together, you have some exciting decisions ahead. At Complete Weddings + Events planning, wedding events are what we do best.  Complete Weddings + Events, Fort Lauderdale's leading provider of event and wedding photography, videography, lighting & DJ services