Having a big wedding is a huge headache with planning a ceremony for over 200 people. You probably thought about skipping the whole thing and just elope. However, there are many ways to turn something small into something big. Here are a few small wedding ceremony ideas.
Small Wedding Ceremony Ideas in South Florida
Handwritten invitations
With so many guests on the list, why spend so much time typing and printing out elegant invitations when you can just write them yourself. The easiest way to avoid all the stress is by shrinking down the guest list. If you invited 100 people to the ceremony, try downsizing it to 10 or 20 loved ones. This way it will be much easier and simple to send out the invitations or you can always send out a wedding announcement to let your guests know when to save the date.
Wedding venues
Since you opted for a small wedding, you can go with something non-traditional.  Restaurants are the perfect fit for an intimate setting.  There are other unique places to choose such as cafes, coffee houses, and bistros. Choose a venue with special meaning like the location of your first date.  Some couples go to backyard weddings at family homes. This works very well since there aren't any restrictions for decorations or guests but still practice social distance for any occasion. Another idea you can go with is an Airbnb venue.  Private homes are less expensive and give more space for your wedding ceremony.
Activities for Guest
Despite the fact that you are having a small wedding, you can still do a lot of big things including fun activities for the guests.  Outdoor Jenga, Pictonioary, and Guess Who are the same games that you love at parties can also work for small weddings.  As for entertainment, you can create some fun dance routines or have open mic music to get your guests in the mood. Speaking of music, karaoke is a great way to get things started with silly sing-alongs.  Some couples usually come up with 20 questions about the bride/groom to see who knows the most or find out things that they never knew.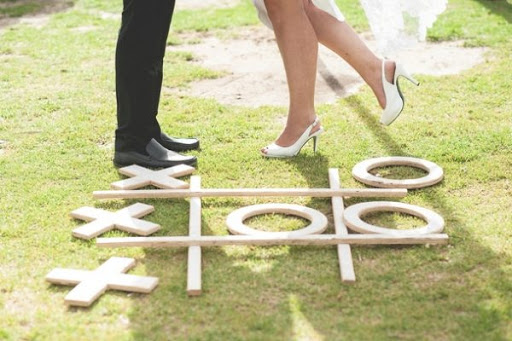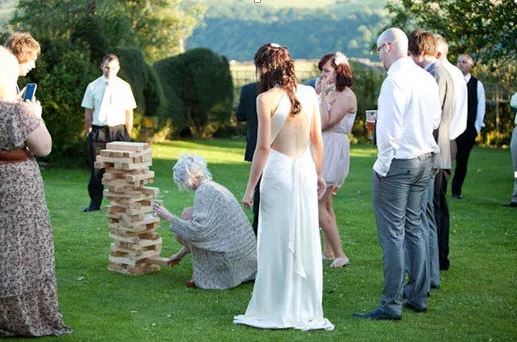 Food and drinks
Since you're not feeding a lot of people, you can get creative with your menu. If you plan to have the ceremony in your backyard, why not try a backyard BBQ menu. This idea can be cost-effective by ordering or catering from the best barbecue restaurants.  It can also be safe with contactless delivery or pickup.  The basic buffet is another great idea if you want something unique and doesn't require much for a little crowd.  Provide party favors during your cocktail hour along with favorite or signature drinks.  Add some of your favorite foods and drinks in whatever style you like.
Planning Events
Whether you have the wedding at home or a restaurant, plan special events for the days leading up to the wedding.  This makes things more interesting for the guest by having themed parties.  Road trip theme parties make quite a splash.  This is where you create a fun way to transport your guest to the venue. Use golf carts, camping vans, or a bus to give your guest the experience of a lifetime. Wine tasting parties are a lot of fun as well.
Micro weddings are growing in popularity, not just because of COVID-19 but because couples chose to celebrate their love with the people they love the most. A short guest list, fun parties, activities, great food and great company can create a great experience so big that it won't feel small at all.
Complete Weddings and Events Fort Lauderdale, FL
We have worked thousands of weddings and are here to help. Call or text us and we can help you navigate through these tough times. Complete Weddings + Events, Fort Lauderdale's leading provider of event and wedding photography, videography, lighting, DJ services & photo booth rental.