Congratulations on your engagement! Now that you've said yes to the love of your life, it's time to start planning the biggest day of your lives. But where do you even begin? With so many details to consider, it's easy to feel overwhelmed and stressed out. That's where a comprehensive wedding planning checklist comes in. By breaking down the process into manageable steps and starting early, you can minimize stress and enjoy the journey toward your special day. In this article, we'll provide you with the ultimate wedding planning checklist for newly engaged couples. From setting a budget and choosing a venue to selecting a dress and finalizing the guest list, we've got you covered. So grab a cup of coffee, sit back, and let's start planning your dream wedding!
The Ultimate Wedding Planning Checklist for Newly Engaged Couples: Start Early, Stress Less!
Newly Engaged? Get These Things Done Early
The Benefits of Starting Wedding Planning Early
Starting early is one of the most important things you can do to reduce stress and make the most of your wedding planning experience. It gives you more time to research vendors to compare prices, and make decisions without feeling rushed or overwhelmed. Here are some benefits of starting early:
More options
When you start planning early, you have more options for venues, vendors, and dates. You can take your time to research and compare different options and choose the ones that best fit your vision and budget. This can also help you secure better deals and negotiate prices.
Less stress
Wedding planning can be stressful, but starting early can help you avoid last-minute decisions and panicking. You can prioritize tasks and tackle them one by one, without feeling rushed or pressured. This can help you enjoy the wedding planning process and focus on what's important – your love for each other.
More time to save
Weddings can be expensive, but starting early can give you more time to save money and budget wisely. You can set a realistic budget and stick to it without sacrificing your vision or quality. This can also help you avoid debt and financial stress after the wedding.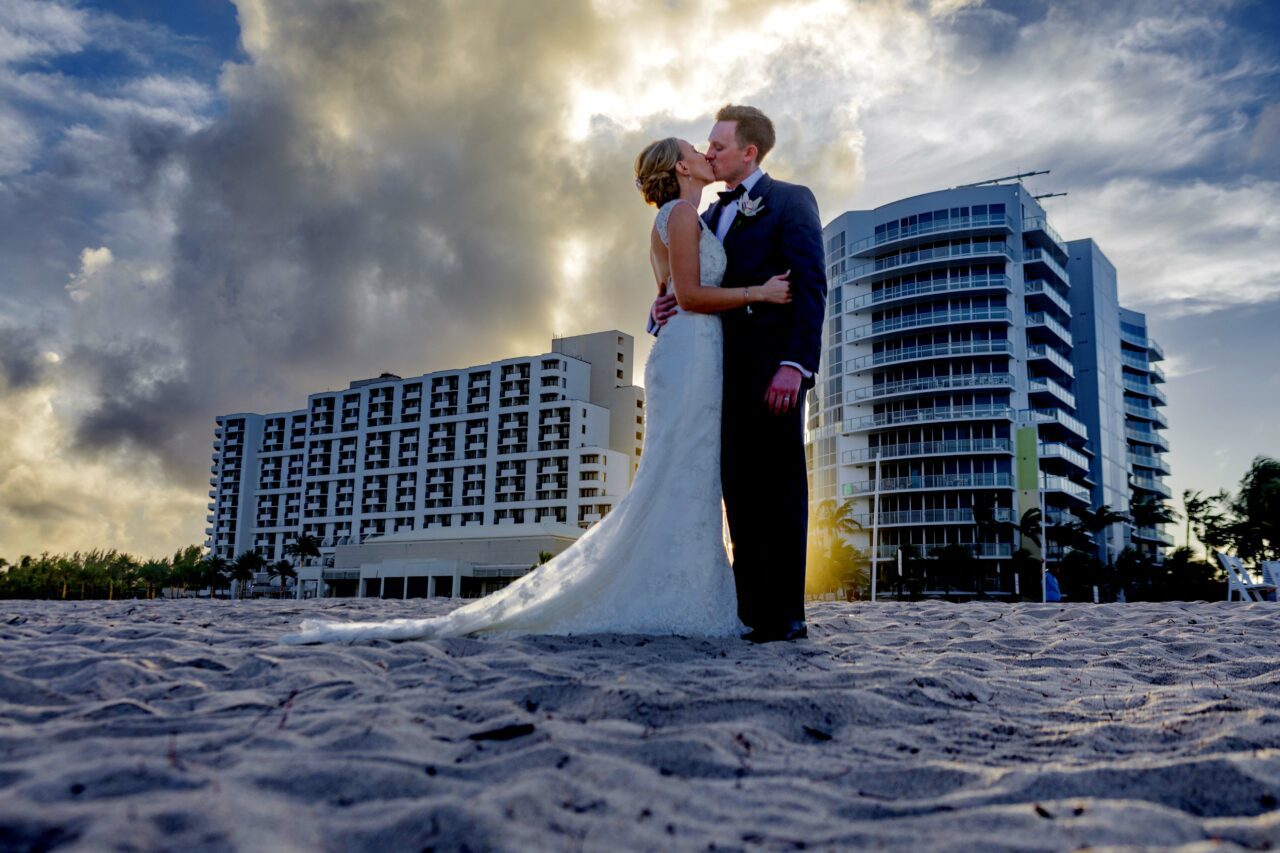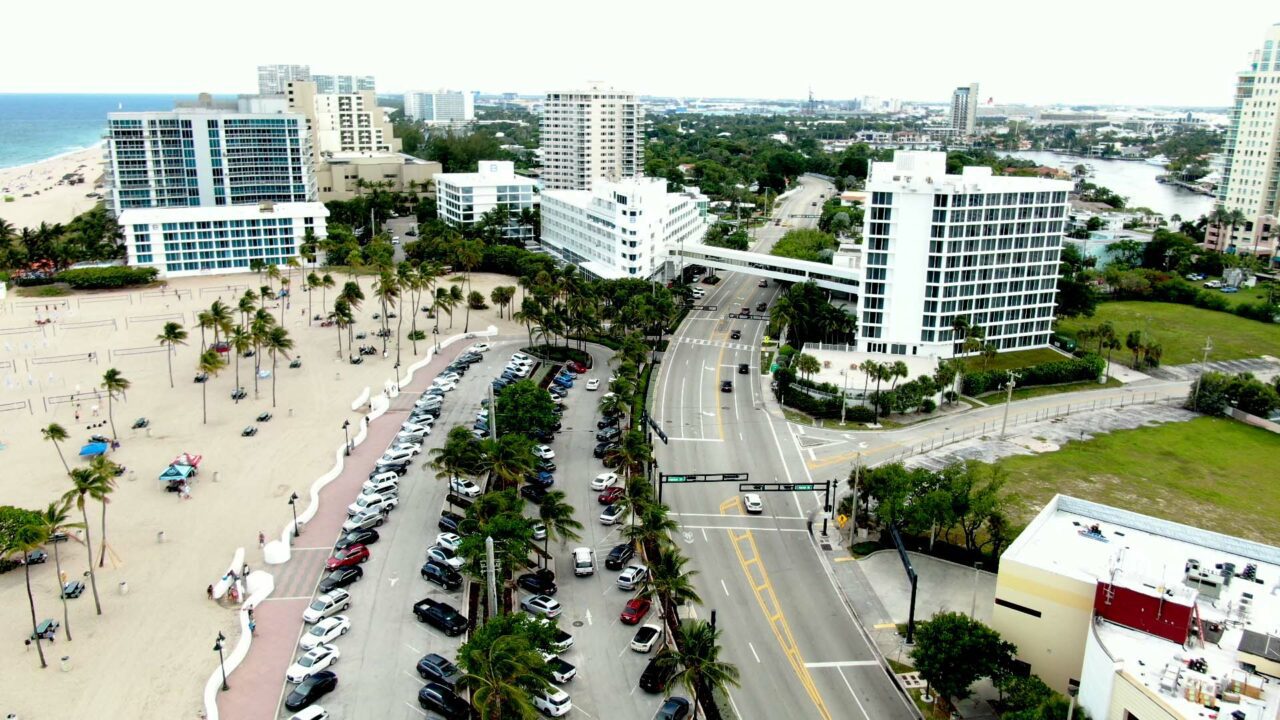 Setting a Wedding Budget
One of the first things you should do when planning your wedding is setting a budget. This will help you prioritize expenses and make informed decisions about where to allocate your funds. Here are some tips for setting a wedding budget:
Determine your priorities
Before setting a budget, you should decide what's most important to you and your partner. Is it the venue, the dress, the food, the music, or the decorations? Once you know your priorities, you can allocate your funds accordingly and make sure you're getting what you really want.
Research costs
Wedding costs can vary widely depending on your location, style, and preferences. You should research the average costs for your area and compare prices for different vendors and services. This can help you set a realistic budget and avoid surprises later on.
Set a contingency plan
It's always a good idea to set aside some extra money for unexpected expenses or emergencies. You never know when something might go wrong. Having a backup plan can help you avoid stress and panic!
Choosing a Wedding Venue
The wedding venue is one of the most important decisions you'll make, as it sets the tone and style for your entire wedding. Here are some tips for choosing the perfect venue:
Consider your style and theme
Your venue should reflect your personal style and the theme of your wedding. Whether you're going for a rustic barn, a modern hotel, or a beach resort, make sure the venue matches your vision and vibe.
Check availability and capacity
Before booking a venue, you should check availability and capacity. Make sure they can accommodate your guest list and preferred date, and that they have all the amenities and services you need.
Visit in person
It's always a good idea to visit the venue in person before booking. This will give you a better sense of the space, the layout, and the ambiance. You can also ask questions and clarify any doubts with the venue coordinator.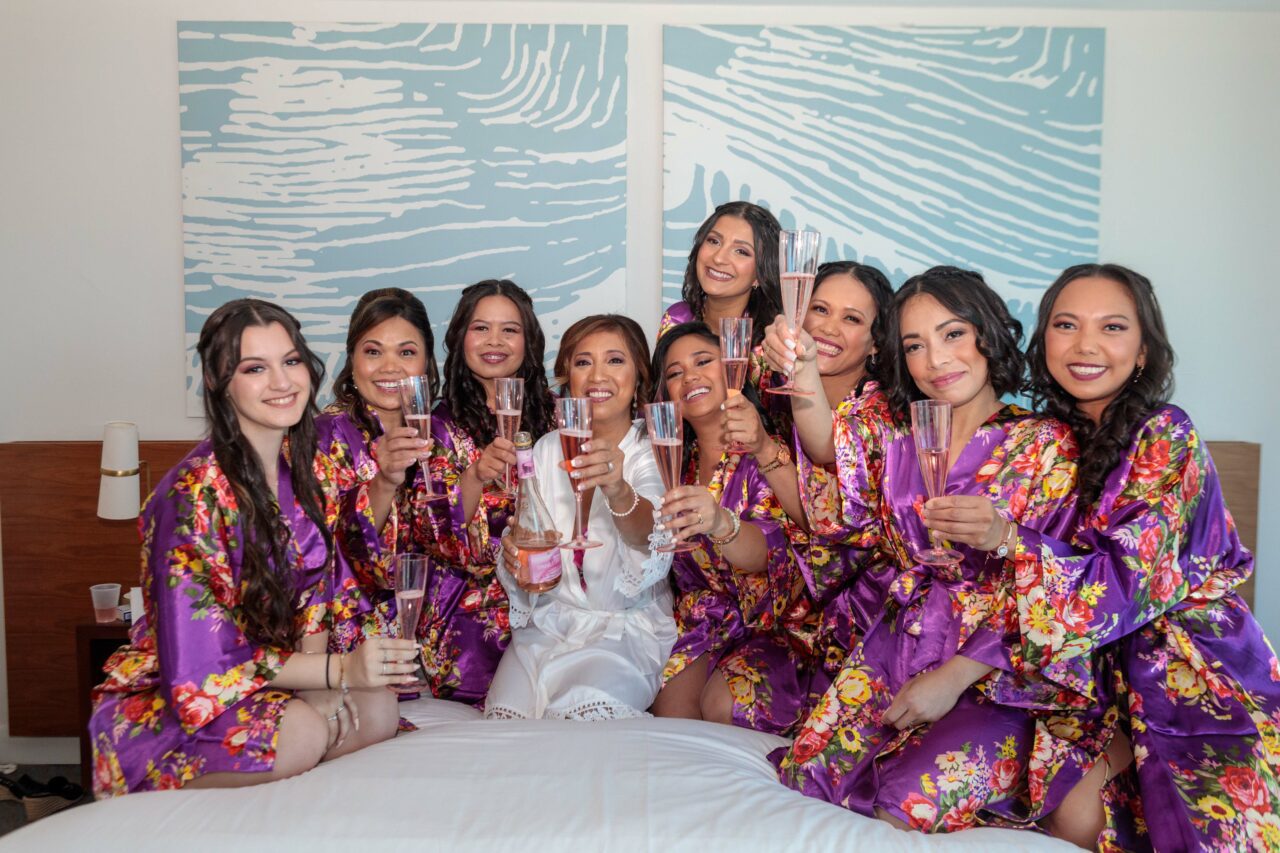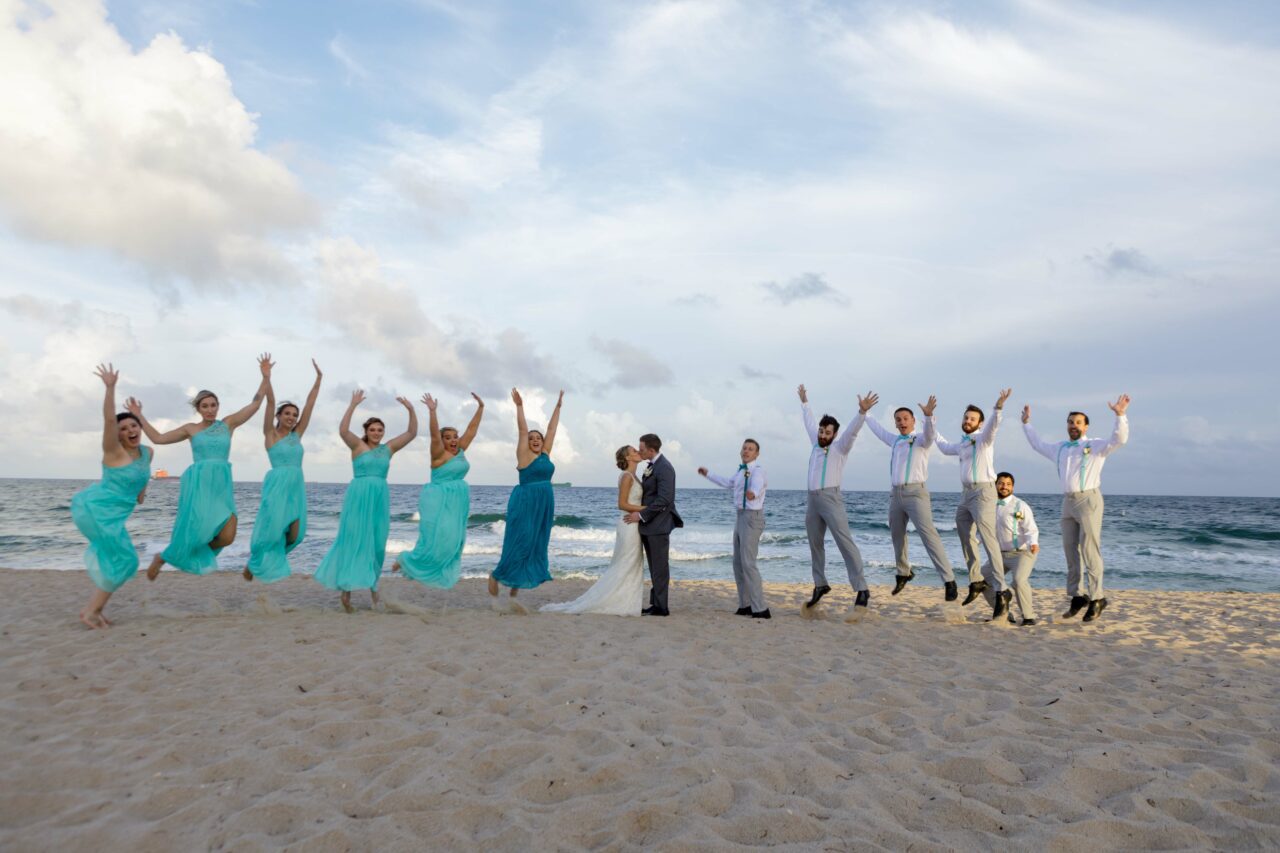 Photography and Videography
Your wedding photos and videos will be the memories you cherish for a lifetime, so it's important to choose a skilled and experienced photographer and videographer. Here are some tips for selecting the right professionals:
Look at their portfolio
Before hiring a Fort Lauderdale photographer or videographer, you should look at their portfolio and previous work. This will give you a sense of their style, creativity, and quality.
Check references and reviews
You should also check references and reviews from previous clients. This will help you gauge their professionalism, reliability, and customer service.
Discuss your vision and expectations
It's important to communicate your vision and expectations with your photographer and videographer. Let them know what shots you want, what moments are important to you, and any special requests or details.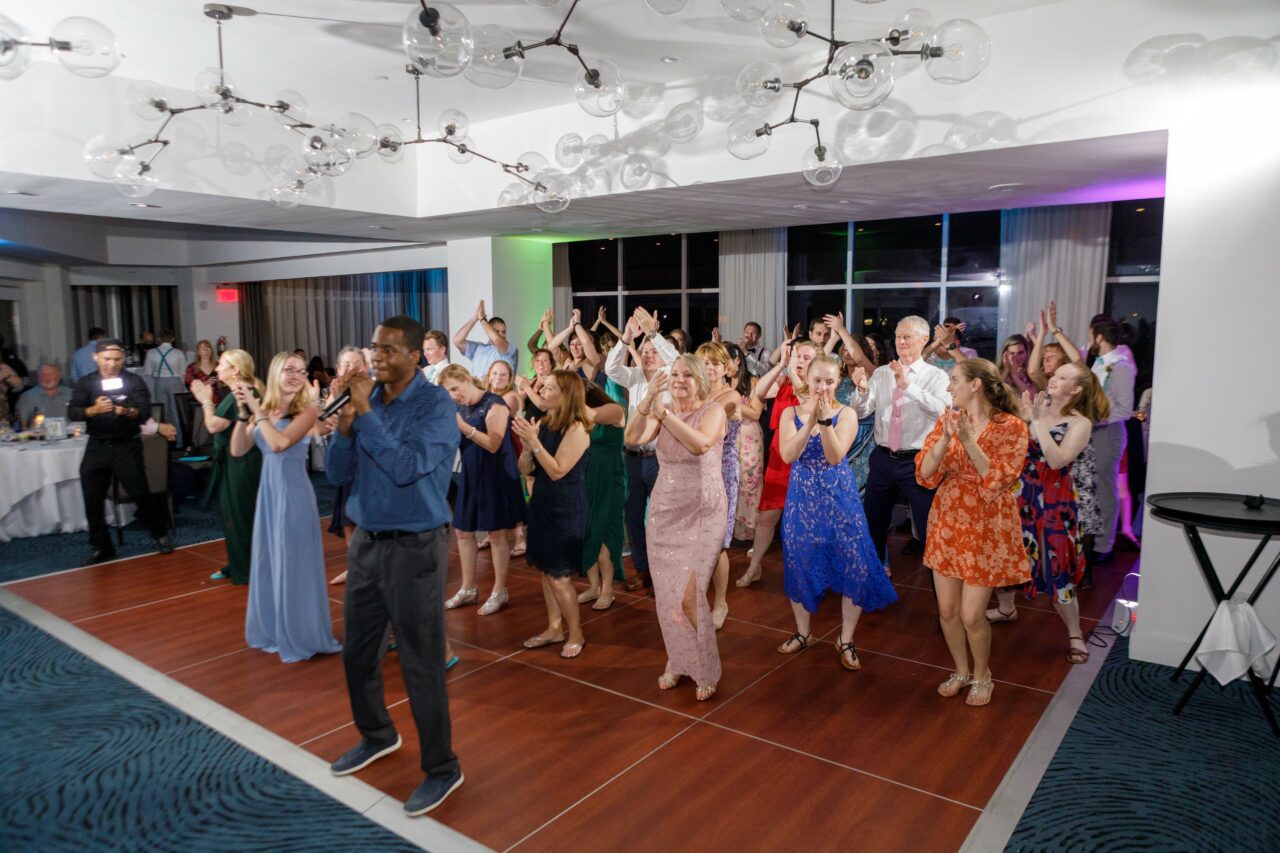 Music and Entertainment
Your wedding music and entertainment can make or break the mood and energy of your reception. Here are some tips for choosing the right DJ, band, or entertainment:
Consider your musical preferences
Your music should reflect your personal taste and style, as well as the mood you want to create. Whether you prefer classic love songs, upbeat dance music, or a mix of genres, make sure your DJ or band can deliver.
Check their experience and reviews
Before hiring a Fort Lauderdale DJ or band, you should check their experience and reviews. Make sure they have a good reputation and can handle your wedding size and style.
Discuss your playlist and requests
You should also discuss your playlist and any special requests or dedications with your DJ or band. This will help them personalize the music and entertainment for you and your guests.
Transportation and Accommodations
Transportation and accommodations can be important aspects of your wedding planning, especially if you have out-of-town guests or a destination wedding. Here are some tips for managing transportation and accommodations:
Book early
Just like with venues and vendors, you should book transportation and accommodations early to ensure availability and avoid higher prices. You can also negotiate group rates or discounts for your guests.
Consider logistics
When choosing transportation and accommodations, you should consider the logistics and convenience for you and your guests. Make sure the location is easy to access, the services are reliable, and the amenities match your needs.
Provide clear instructions
You should provide clear instructions and directions for transportation and accommodations to your guests. This can include maps, schedules, and contact information for any questions or issues.
Finalizing Wedding Details and Enjoying Your Special Day
As your wedding day approaches, you'll need to finalize the details and logistics to ensure a smooth and stress-free experience. Here are some tips for finalizing your wedding details:
Create a timeline and checklist
A timeline and checklist can help you stay organized and on track with your wedding planning. You can include deadlines, appointments, payments, and any other tasks that need to be done.
Delegate tasks
You don't have to do everything yourself. You can delegate tasks to your wedding party, family, or friends, to help you with the planning and execution. This can also help you relax and enjoy the process.
Enjoy your special day
At the end of the day, your wedding is about celebrating your love and commitment to each other. Don't forget to savor the moment, soak in joy and happiness, and cherish the memories.
Dealing with Unexpected Challenges and Stress
Despite your best planning efforts, unexpected challenges and stress can still arise during your wedding planning and on the day itself. Here are some tips for dealing with them:
Stay calm and flexible
When faced with unexpected challenges, it's important to stay calm and flexible. Don't let small hiccups ruin your mood or your day. Focus on finding solutions and adapting to changes.
Have a backup plan
As mentioned earlier, having a backup plan can help you deal with unexpected emergencies or issues. You can prepare for bad weather, equipment failure, or any other potential mishaps.
Seek support
Don't be afraid to seek support from your loved ones, your wedding party, or your vendors. They can help you overcome challenges and alleviate stress, and provide emotional and practical support when needed.
Wedding Day Emergency Kit
Finally, it's always a good idea to have a wedding day emergency kit, just in case. Here are some items you should include:
First aid kit
You never know when a headache, a blister, or a small cut might occur. Having a first aid kit with bandages, pain relievers, and other essentials can help you deal with minor injuries.
Sewing kit
A sewing kit with needles, thread, and scissors can help you fix any wardrobe malfunctions or tears.
Snacks and water
You and your wedding party might get hungry or thirsty during the day, so make sure to pack some snacks and water to keep you energized and hydrated.
Beauty essentials
Having some extra makeup, tissues, and hairspray can help you touch up your look throughout the day.
Enjoy your special day!
Planning a wedding can be a challenging and rewarding experience, but with the right mindset and tools, you can make it a stress-free and enjoyable journey. From setting a budget and choosing a venue to selecting a dress and finalizing the guest list, we hope this ultimate wedding planning checklist for newly engaged couples has provided you with the guidance and inspiration you need to plan your dream wedding. Remember to prioritize what's important, stay organized, and enjoy the magic of your special day!
Complete Weddings + Events – Fort Lauderdale and South Florida Areas
If you're planning a wedding in Fort Lauderdale, FL, then you've landed at the right place! Now that you've said YES! to spending your life together, you have some exciting decisions ahead. At Complete Weddings + Events planning, wedding events are what we do best.  Complete Weddings + Events, Fort Lauderdale's leading provider of event and wedding photography, videography, lighting & DJ services