One of the most important aspects of any memorable wedding is great wedding reception entertainment. Traditionally, big-day entertainment consists of either a band or a DJ. While having a musical headliner is vital, it is not the only technique to get your guests up and dancing throughout your event. A crowded dance floor may make for a terrific celebration, but it makes it difficult for your friends and relatives to chat and get to know one another. Providing entertainment options is a sure way to persuade attendees to mingle. What are some of the best wedding entertainment ideas other than a band or DJ?
We are delighted with how enthusiastic couples have gotten with their wedding entertainment in recent years! Couples are thinking beyond the band and incorporating non-traditional talents such as magicians, drag performers, mixologists, fire breathers, Celtic drummers, and others into their live wedding entertainment program.
If you want to wow your guests and have your friends and family members talking about your wedding for days, months, or even years to come, this is the criteria for you! These are our favorite, unique wedding entertainment options that will certainly add the wow factor to your party and impress your guests, regardless of their preferences.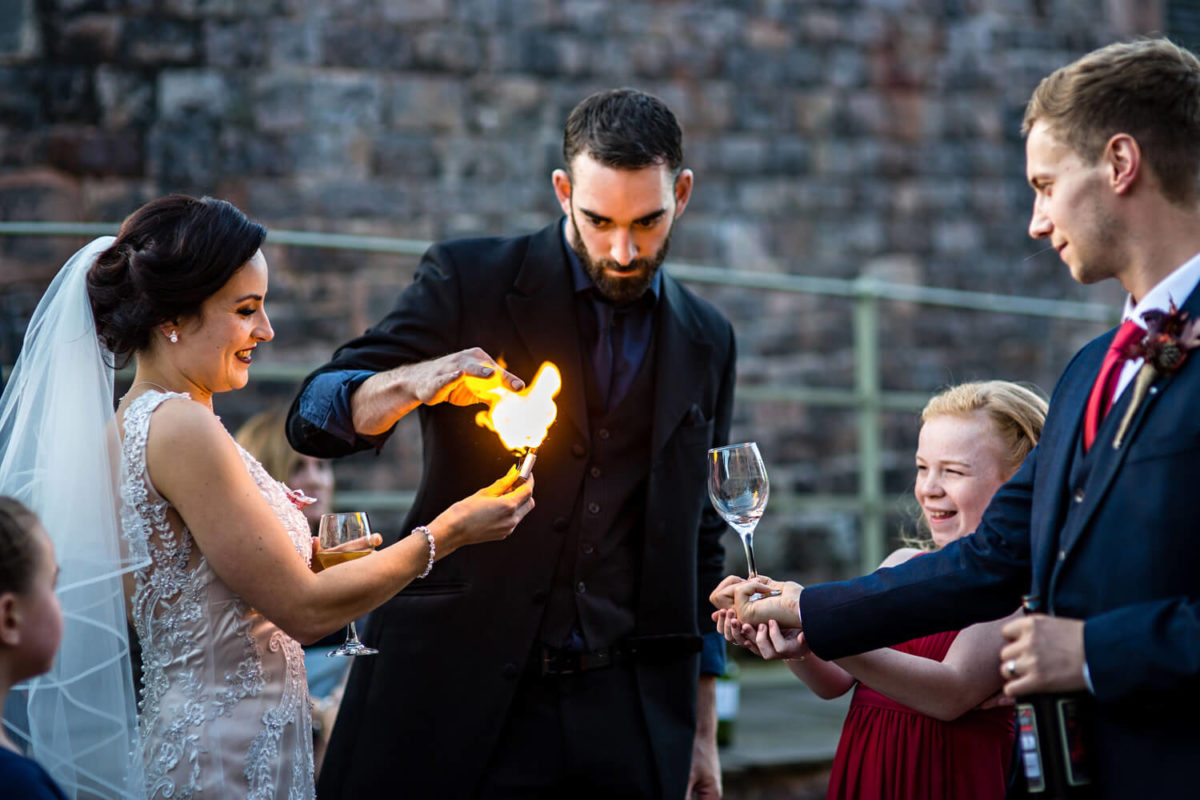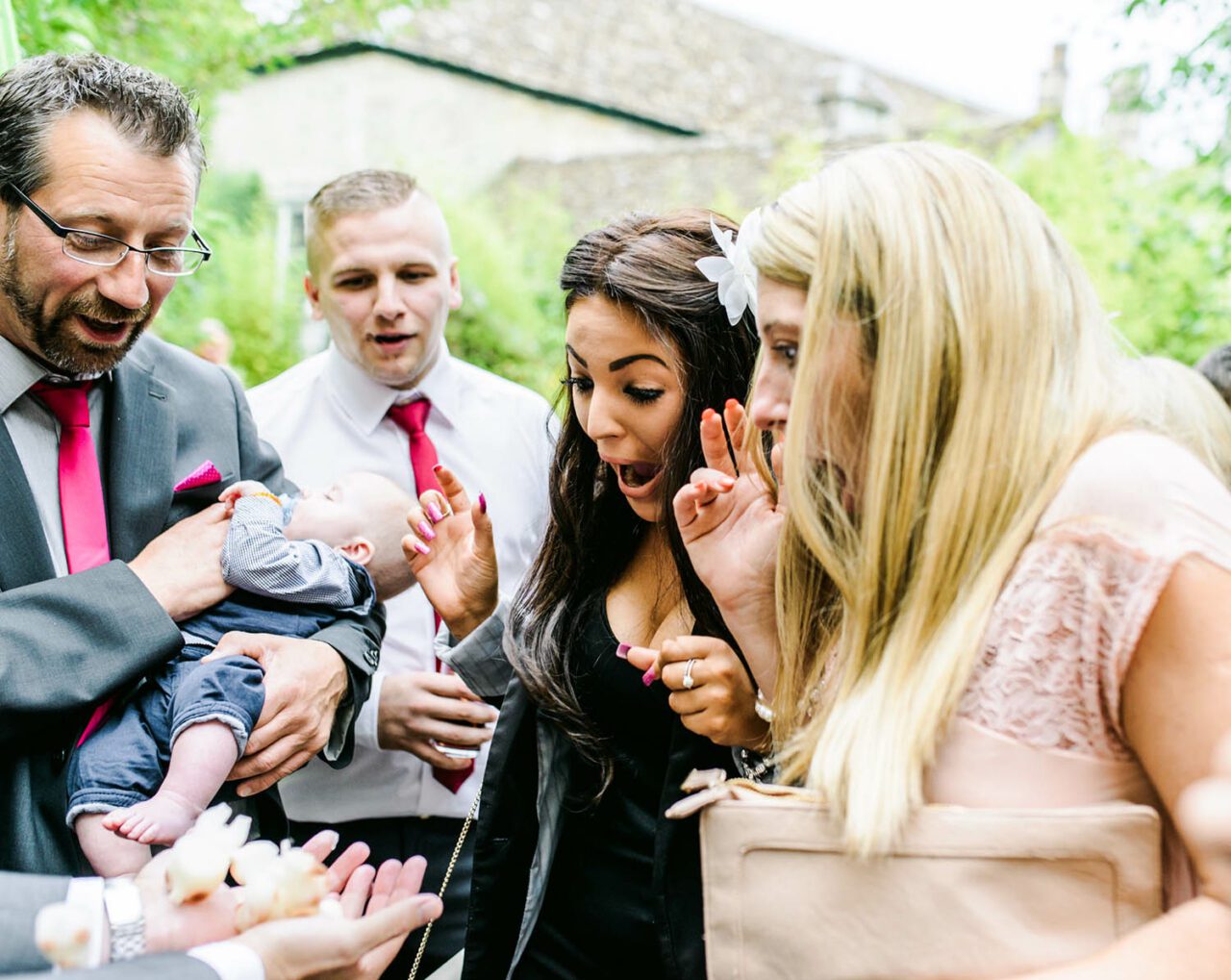 Magician
Hiring a magician for your wedding can make it amazing! A magician is a fantastic way to engage your visitors during cocktail hour, break the ice at the reception tables, and capture some unforgettable photographic moments! It's also a remarkably adaptable kind of live wedding entertainment because it doesn't require much setup or a lot of areas to function. This is a great idea to entertain guests of all ages.
Mixologist
You might not think of a mixologist as a performer, but wait until you see them in action! They may construct wholly unique concoctions, even using visually amazing fire and smoke methods. Plus they can include your specific experience in their custom creations while answering any questions your guests may have about alternative flavor pairings. Trust us, guests will love interacting with an experienced mixologist all night long.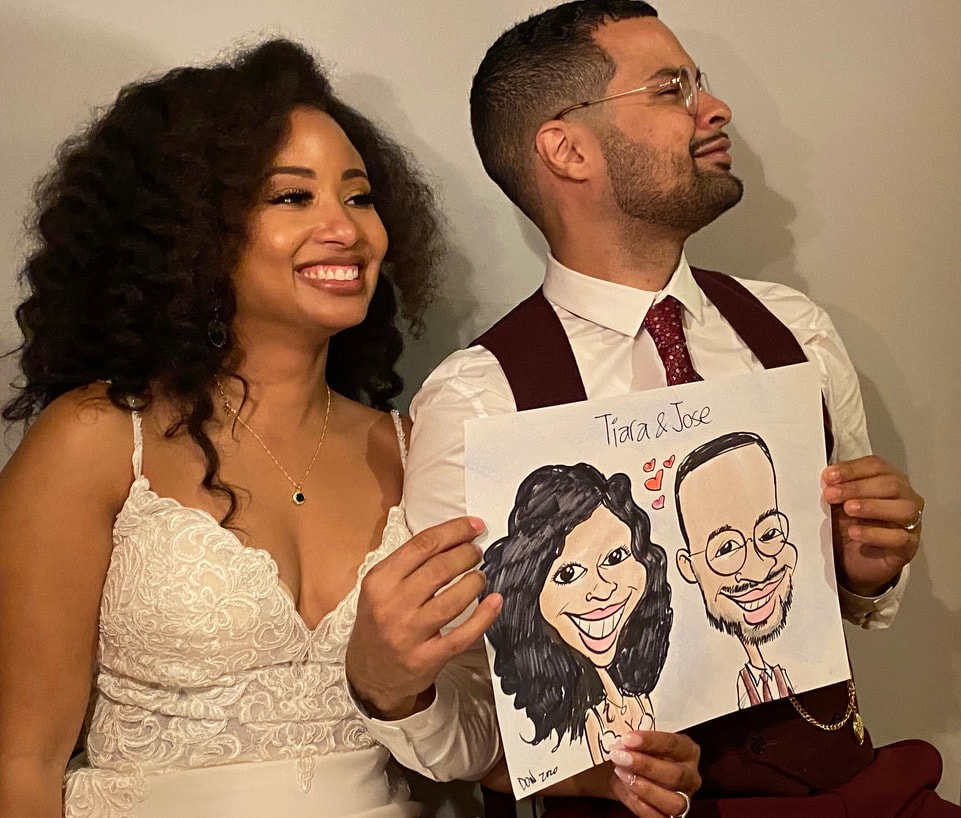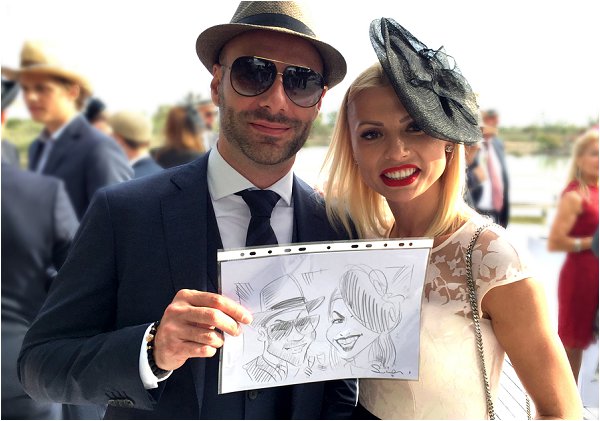 Caricaturist
This one is guaranteed to make your visitors laugh! A live caricature artist may instantly convert your cocktail reception from a quiet event to a boisterous party. A wedding caricaturist offers a unique, interactive element to your reception. Plus, they're entertaining to watch, and your guests will leave with a memorable souvenir of your event.
Performers In Drag
Look no further than a drag performance to get a wedding celebration going like no other! A Drag Queen will perform a breathtaking live show full of splendor, cheeky banter, and beloved tunes that will captivate any wedding guest!
View this post on Instagram
An Interactive Photobooth
Photo booth rentals are always popular with guests, and there are some amazing modern photobooth hire alternatives available today. For example, interactive selfie mirrors and 360 photo booth technologies, as well as some housed in vintage vans and airstreams.
Illustrations, Painting, And Live Drawing
A live artist is another approach to capturing the magic, which you will always cherish once the finished item is put on your wall. A live artist will fully amaze and excite your guests while also providing you with a priceless keepsake.
La Hora Loca
a Hora Loca …if you've attended a wedding with La Hora Loca before, then chances are, this phrase sends chills down your spine. Now, if you've never had the opportunity to experience it before, you are missing out on an insane amount of partying.
Picture a group of excited partygoers with big smiles on their faces adorned by sparkly masks and vibrant hats on their heads. La Hora Loca looks like Mardi Gras in New Orleans and Brazil's Carnivale got together for a party. However, every La Hora Loca celebration is going to be unique, it all depends on how it's put together. People wear all of this exciting attire and dance the night away.
La Hora Loca is translated into "The Crazy Hour" and things tend to get a little CRAZY
Complete Weddings + Events in Fort Lauderdale and South Florida Areas
If you're planning a wedding in Fort Lauderdale, FL, then you've landed at the right place! Now that you've said YES! to spending your life together, you have some exciting decisions ahead. At Complete Weddings + Events planning, wedding events are what we do best.  Complete Weddings + Events, Fort Lauderdale's leading provider of event and wedding photography, videography, lighting & DJ services