Whether you are from the area or planning a destination wedding, Miami is a great location for your big day, but have you been facing the daunting task of choosing the right venue in this bustling city? Here are the top six tips on how to pick the perfect wedding location in Miami.
Perfect Wedding Location in Miami
Consider Venues That Are Not on the Beach
When most people think of Miami, they picture a beach wedding, but, especially as a local, beach weddings do not fit everyone's dreams. That doesn't mean that you have to choose another city, though. Miami is home to many unique venues like the Ancient Spanish Monastery that provides a beautiful stone architecture for an indoor setting and large gardens with arching trees to provide plenty of shade for a lovely outdoor ceremony. There is also the option to have luscious greenery instead of a sandy landscape with venues like the Botanical Gardens, which have large fountains and arching bridges for a one-of-a-kind scene for your wedding. Deering Estate is another venue that provides a well-trimmed garden party area for the reception and is on Palmetto Bay for a breathtaking water view without the sand.
Seaside resorts and hotels with their own indoor reception areas and a gorgeous view of the ocean sunsets are an option to consider for a more nautical feel without being on the beach. Country clubs are abundant as well and can be near the ocean or filled with flowering foliage. With this many options, Miami has a location for any type of wedding.
Decide What Kind of Beach Wedding You Want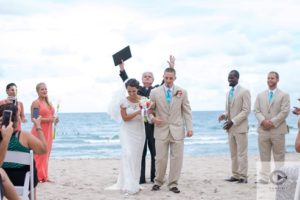 The first step to designing the perfect beach wedding is to decide what time of beach wedding you want. Your first option is to rent at a resort or hotel, which secures a section of the beach for you. A full staff is provided with these two venues to take the stress off of your shoulders when it comes to catering, set-up, and clean-up.
Your next option is to rent a part of a private beach. This also guarantees that your section of the beach is not disturbed by anyone else, and it can be a cheaper option than choosing to have full staff on the day-of.
Lastly, you have the opportunity to book on the public beach. With this, the city requires a permit, so plan for an extra step. Planning early ahead is a smart choice if you decide to rent a section of public beach.
Always Have a Back-Up Option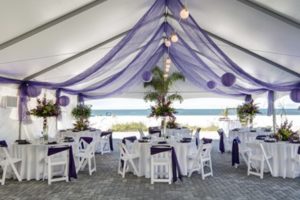 With the Miami weather, there is a high possibility that your big day needs to move indoors whether it is in the gardens or on the beach. Be sure to pick a location that has an easily accessible back-up option.
Choosing a beachfront venue like a resort provides a readily available indoor option. Calling nearby hotels is another option to create a potential Plan B in case of weather conflicts. Another alternative is renting a tent, which allows you to keep your chosen location with added protection for light rain.
Be Sure That The Venue Is Big Enough
It is a good idea to finalize your guest list before choosing a venue. You need to know how much seating you require before looking at possible locations or reserving a section of the beach. If Miami is a destination wedding for you, consider cutting down on the list because many people are not going to be able to travel.
Another factor to remember is the maximum seating capacity compared to what would be comfortable for your guests. A venue estimates how many people their areas hold, but you do not always want your tables so close together or force guests to give up valuable elbow room to squeeze in more people. Have an idea of how many people you are expecting so you can mentally evaluate if the reception you are dreaming of is feasible.
Choose a Location That is Accessible and Comfortable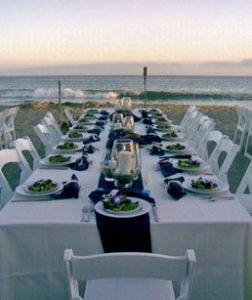 In order for all your guests to attend, take into consideration the accessibility of your venue. Can your grandmother or niece make a long walk down a beach from the parking lot? Are there stairs that are climbed to reach the ceremony? While the perfect wedding location is more focused on the backdrop, having family and friends is the most important part of your union.
Accessibility is important for your caterer, too. Discuss with the staff what they need and how to keep all of your food fresh. You do not want your reception or cocktail area ruined by spoiled food or damaged products during the set-up process.
In addition to considering accessibility, remember that your guests need to be comfortable, too. When looking at venues, don't forget about how long your guests wait for the ceremony to begin. Is there shade if it is outside? Is a bathroom available nearby? Will it be too hot or cold? The enjoyment of your guests plays a large role in choosing the perfect location for your wedding as well.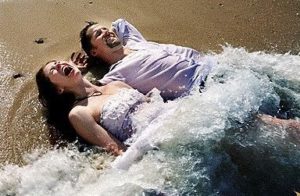 Miami is a beautiful place to have your wedding, but finding the perfect location is difficult with so many great options. Taking into consideration the six tips above, your top spots are narrowed down to choose from. Use your heart to make the greatest decision in your wedding planning process and set your wedding up to be beautiful.
Complete Weddings + Events in Fort Lauderdale
Creating your wedding planning checklist in Fort Lauderdale is a big job, but it doesn't need to be overwhelming. By making a plan to start and then working one thing at a time, you will find yourself a master party planner in no time. For any questions you have, Ask Complete Weddings + Events to get our expert help on wedding planning in Fort Lauderdale! Complete Weddings + Events, Fort Lauderdale's leading provider of event and wedding photography, videography, lighting, DJ services & photo booth rental.