Every good romantic comedy has a soundtrack, and your wedding day should be no different. It should be as evocative as the film's soundtrack.
Are you trying to decide the music to play during the wedding ceremony and reception?  It may appear simple at first glance (you'll just play songs you like), but how do you narrow down the list? Using these tips listed below, you can create a wedding soundtrack that is as unique and distinct, just like your event.
Tips For Making An Extra-Ordinary Wedding Day Soundtrack
Make an Outline For The Day
No wedding ceremony is exactly the same.  There are events throughout the ceremony that are begging for the right song and this helps determine how you plan your day.  Is it important that you and your new spouse enter the reception hall with music playing?  Make a list of everything you've experienced that you'll remember for a long time. Furthermore, search for medleys that might suit your theme and personality.
Try to be In Sync When It Comes To Music
Do you and your spouse have similar musical tastes?  Are you a little bit of Country and is he a little bit of Rock-N-Roll?  If so, come up with your favorites.  It's also a good idea to decide on your must-haves.  Your fiance may not be a huge fan of Hip Hop but if you can't imagine your wedding day without hearing "Go Shorty.. It's your Birthday.  We gonna Party like it's Your Birthday", add that to your must-have list so your fiance can be prepared for this one song.
DIY DJ is a Big Fat NO NO!
Many couples think they can just hook up an iPhone and just press play and everybody will dance.  In reality, that's not the way it works.
A great Fort Lauderdale wedding DJ knows how to read a crowd to play what they will respond best to.
Spotify knows how to go to the next song on the list.
A great Fort Lauderdale DJ knows the right moment to "drop" the beat
Apple Music knows how to start at the beginning and end at the end
A great wedding DJ in Fort Lauderdale knows how to speak on the microphone and introduce the wedding, count down for the bouquet toss, and announce a special dedication song from mom to her "baby"
Pandora knows how to play a song that it considers similar to the previous song. (No Pandora Eminem is not similar to Elton John)
Yes, we agree with creating a playlist of your favorites and giving it to your DJ.  Even create a Spotify playlist and give your DJ access to it, but please let the DJ be the DJ.
On a quick side note, in the Podcast description, I am linking our Spotify channel.  We've created playlists for the ceremony, father/daughter dance, mother/son dance, cake cutting, bouquet toss, garter removal, and many more.  Check it out.  We hope it's a great resource for you!
Side note number 2.  Search online. You might even be able to find instrumental renditions or covers of your favorite songs for your walk down the aisle.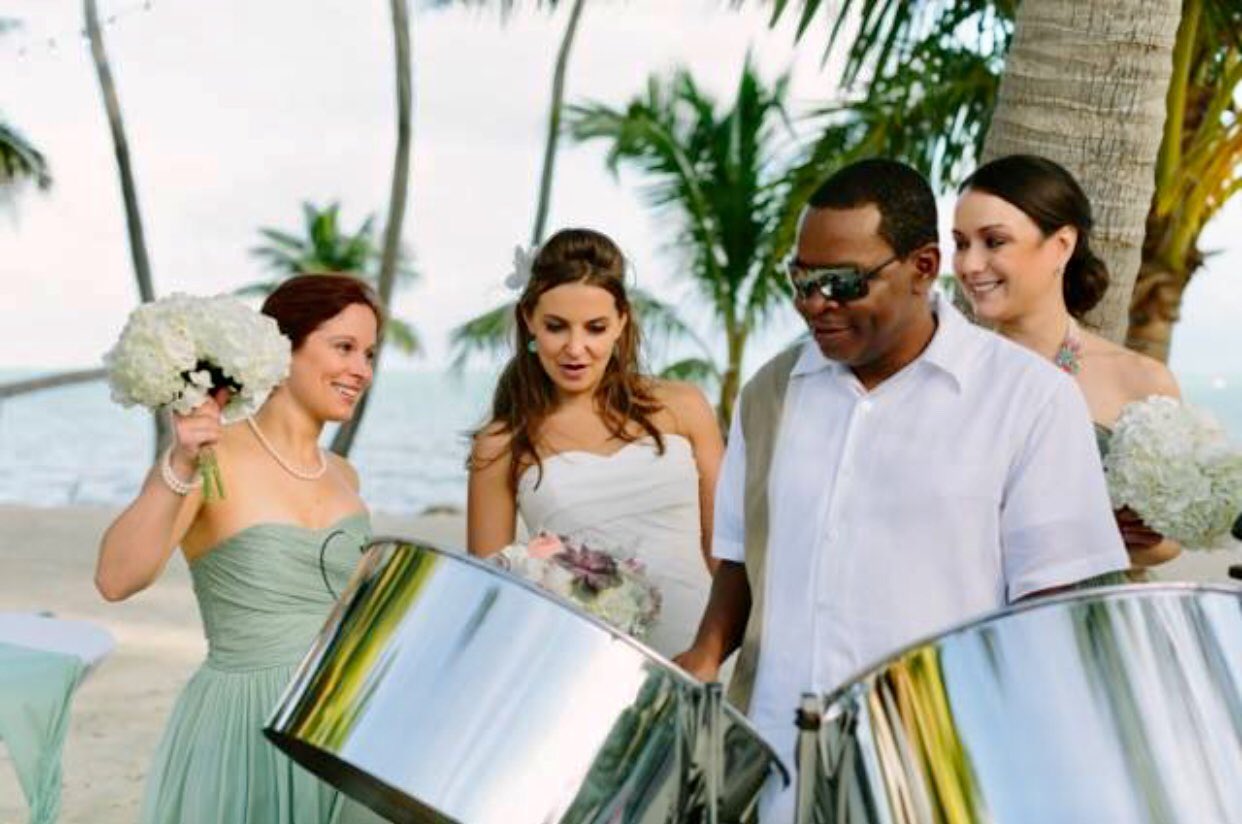 Go For Live Music!
If you enjoy the sound of live music, decide if you want the live feel for the entire day or just certain times of the wedding day.  You can choose a string quartet for your ceremony, a harp during the cocktail, and a full 10-piece band for the reception.  You can also mix and match!
Another unique experience is a DJ/Musician fusion.  The first, and most important element is choosing a great Fort Lauderdale, FL DJ that is experienced in doing fusion.  Having a DJ and then hiring a saxophone player to play with the DJ is not the same as true fusion.  True fusion means the DJ and band members work together to sound emersion.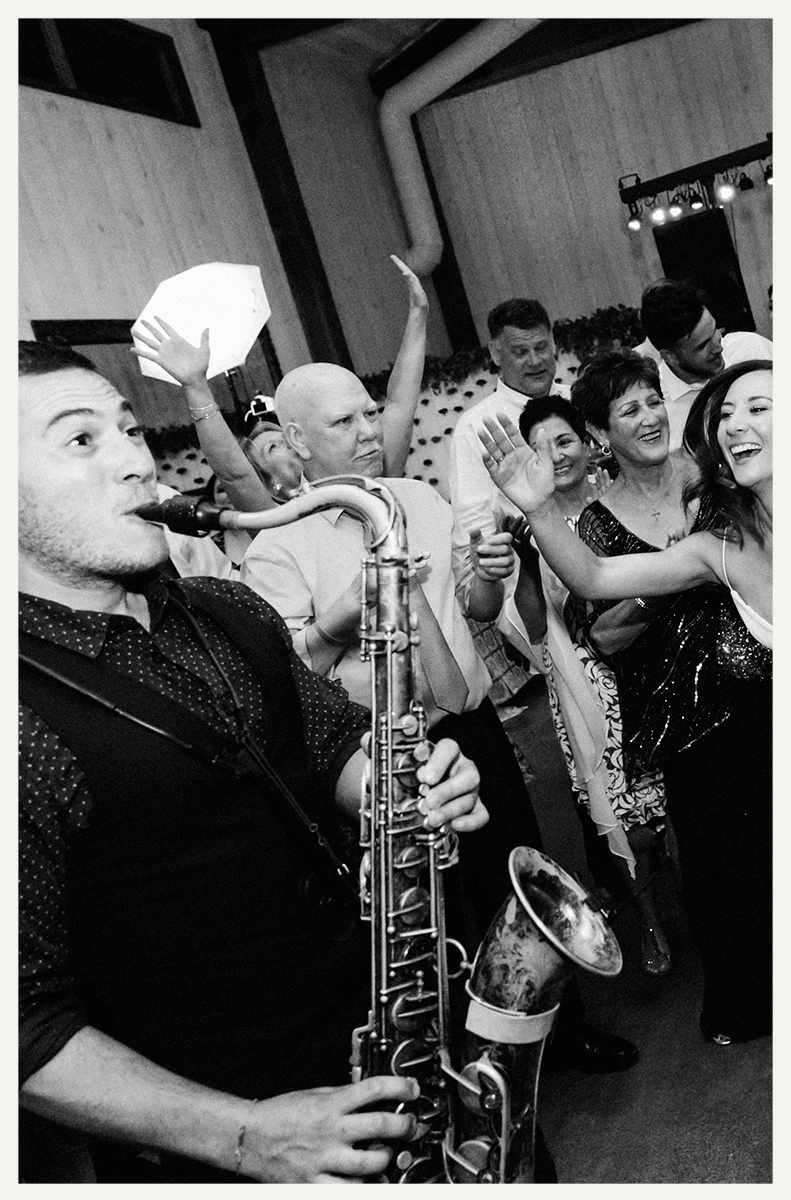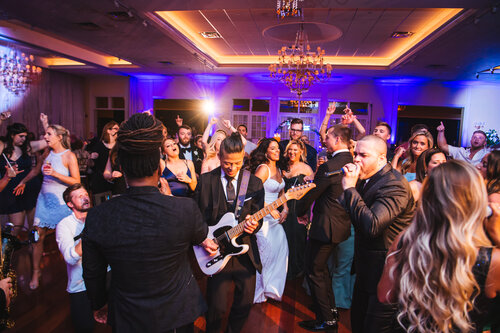 Conclusion
The soundtrack to a movie can be as powerful, if not more powerful than the movie itself.  Think about the following movies and what the soundtrack should be your first or second thought.
        Rocky
        Saturday Night Fever
        Top Gun
        Dirty Dancing
        Titanic
        Ghostbusters
        And the Lion King
Don't you want people to think back on your wedding and have a song immediately pop into their head?  Select the correct music for the right times are critical to creating that memory.
Complete Weddings + Events in Fort Lauderdale and South Florida Areas
If you're planning a wedding in Fort Lauderdale, FL, then you've landed at the right place! Now that you've said YES! to spending your life together, you have some exciting decisions ahead. At Complete Weddings + Events planning, wedding events are what we do best.  Complete Weddings + Events, Fort Lauderdale's leading provider of event and wedding photography, videography, lighting & DJ services