DIY Bridesmaid Gift Boxes
Bridesmaids- Gal pals, sisters, cousins, or about-to-be-in-laws, bridesmaids are an essential for a wedding. Whether you have 3 or 10, these ladies are in charge of so many things; from a bachelorette party to literally keeping you sane on  your big day. They're special to you, and it's thoughtful to let them know that with DIY Bridesmaid Gift Boxes! This box can be for a bridesmaid proposal, or thanking them for sticking with you through all of the ups and downs.
Theme Your DIY Bridesmaid Gift Box
DIY projects are a great way to save money, but it is also a great way to spice things up a bit. Get in touch with your inner Martha Stewart! Incorporating your wedding colors, or overall aesthetic is a fun way to make your boxes memorable for both you and your bridesmaids. Having a Rustic themed wedding? Add some burlap to the front of the box, or include a cute mason jar filled with candies! Craft stores like Michael's, Hobby Lobby and Joann Fabric's have a HUGE selection of boxes, baskets and bags for you to DIY!
Bigger Isn't Always Better!
It's the little things that count. You don't have to shop like a Kardashian for your besties to know you love them, that's why they're your besties. There are tons of cute, small things you can use to fill up your boxes! Check out the clearance section of Sephora or Ulta, The Dollar Tree, or (everyone's favorite) Target! Popular items are:
Alcohol Shooters (If they're 21+, of course)
Candy and other sweets
Perfumes and Candles
Face Masks
Bath Bombs
Hangover Kits
Makeup and Makeup Bags
Jewelry
Hair Ties
Compact Mirrors
Succulents
Pop Sockets or other tech gadgets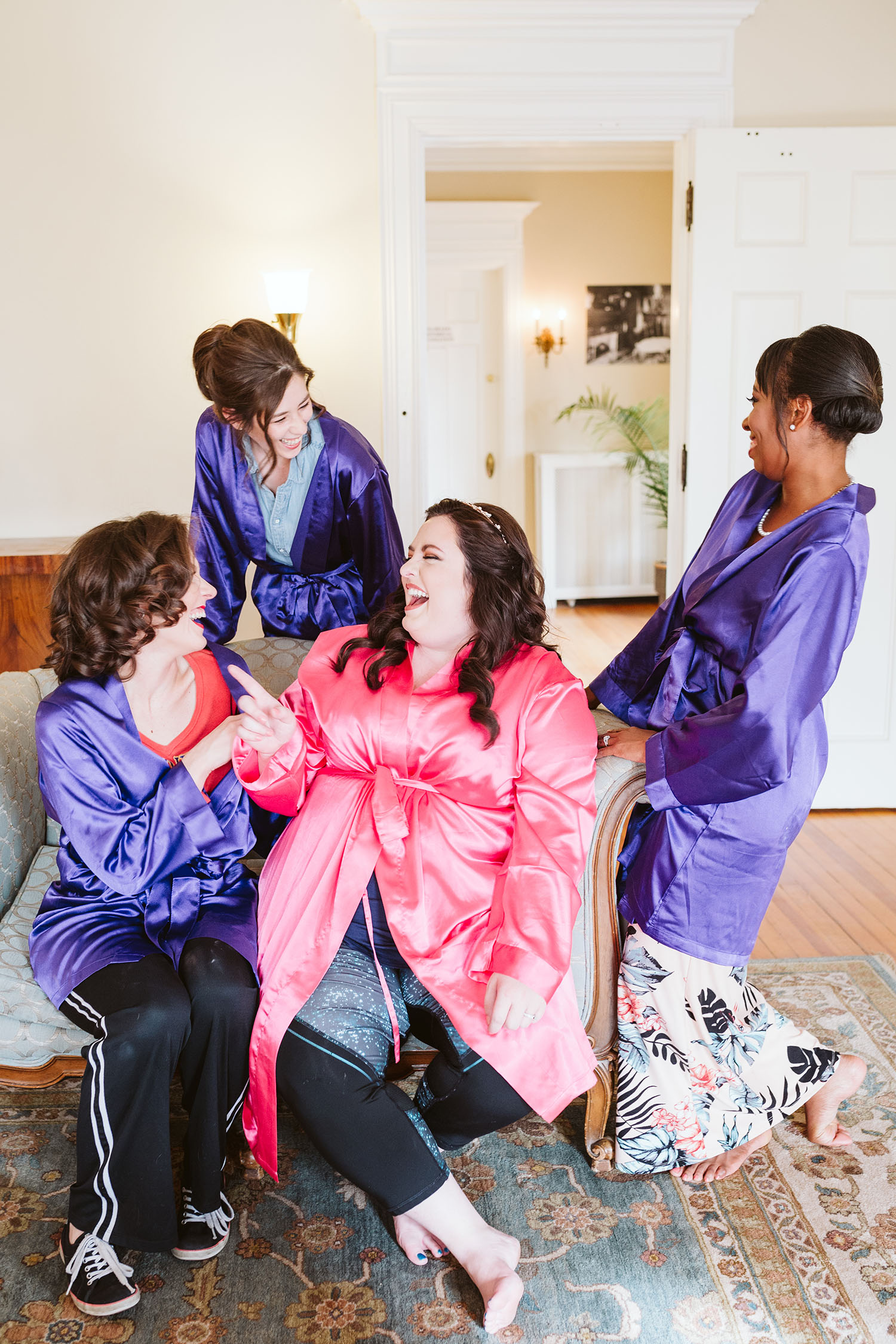 Customize Your DIY Bridesmaid Gift Box!
Adding the initials or names of your bridesmaids to things like hangers, robes, pajamas, water bottles and shot glasses are a great way to make your Bridesmaid Gift Box more personal! It will also make the items reusable, instead of just having "Maid of Honor" or "Bridesmaid." Etsy and other DIY websites have tons of companies that can customize just about anything for you. Gifts cards for different services before the wedding are also an excellent way to help your ladies out. Who doesn't want to get their nails done before a day that only happens once?
No matter what you put in the box, take the time to write each of your Bridesmaids a heartfelt note. Whatever the circumstances, they will be thrilled to spend time with you on your special day- whether they say it or not, everyone likes to feel appreciated.
Complete Weddings and Events Denver CO
If you're planning a wedding in Denver, then you've landed at the right place! Now that you've said YES! to spending your life together, you have some exciting decisions ahead. At Complete Weddings + Events planning, wedding events are what we do best. We're here to guide you through the planning process so you can enjoy the big decisions and leave the details to us. Complete Weddings + Events, Denver's leading provider of event and wedding photography, videography, lighting, DJ services & photo booth rental.