Why Choose Complete Weddings + Events Photographers in Denver, CO?
Planning big events is fun and sometimes challenging. Finding someone you can trust to help you along the way is invaluable. At Complete Weddings + Events in Denver, we want to be there for you.
Event and wedding photography is something we are experts at, and we always deliver the best quality and the best experience that we can. But we don't stop there!
Affordable Wedding Photography in Denver
With lots of package options, we know that we can meet any of your photography needs.
Online photo gallery with a full print release so you can share and print your images.

Color and exposure-corrected images.

Optional second photographer to cover your event so that nothing gets missed.

Various photo print and album options to make sure you can enjoy your photos daily.
Your Denver Event and Wedding Photography
Complete Weddings + Events photographers in the Denver area are experts at event and wedding photography. On top of weddings and events, our photographers specialize in engagement photos.
We have been taking event and wedding photos for years because we believe well-done photographs take an event from good to spectacular. Having a Denver, Colorado photographer is not only great for weddings but can benefit lots of different events, including:
Weddings
When you hire us to photograph your wedding, we know that this is a privilege and we take that very seriously. Our Denver wedding photographers are there to make sure your wedding photographs tell your love story and celebrate everyone there with you on your big day.
Parties
Birthdays, graduations, holiday parties, barbeques — we do them all! Grab those candid shots and take photos for your distant loved ones with an event photographer.
Corporate Events
While you may not think about having a Denver wedding photographer at a corporate event, they can become a valuable marketing partner. The photos not only showcase the best side of your business, but they can also create marketing photos that help other people see it too.
Bar and Bat Mitzvahs
Mark this important spiritual milestone with event photography. A special event photographer can take care of everything so you can be fully present. 
This list could go on and on. We know that there are dozens of other events that you will celebrate, so contact us and we'll help you make the perfect plan for unforgettable event photography!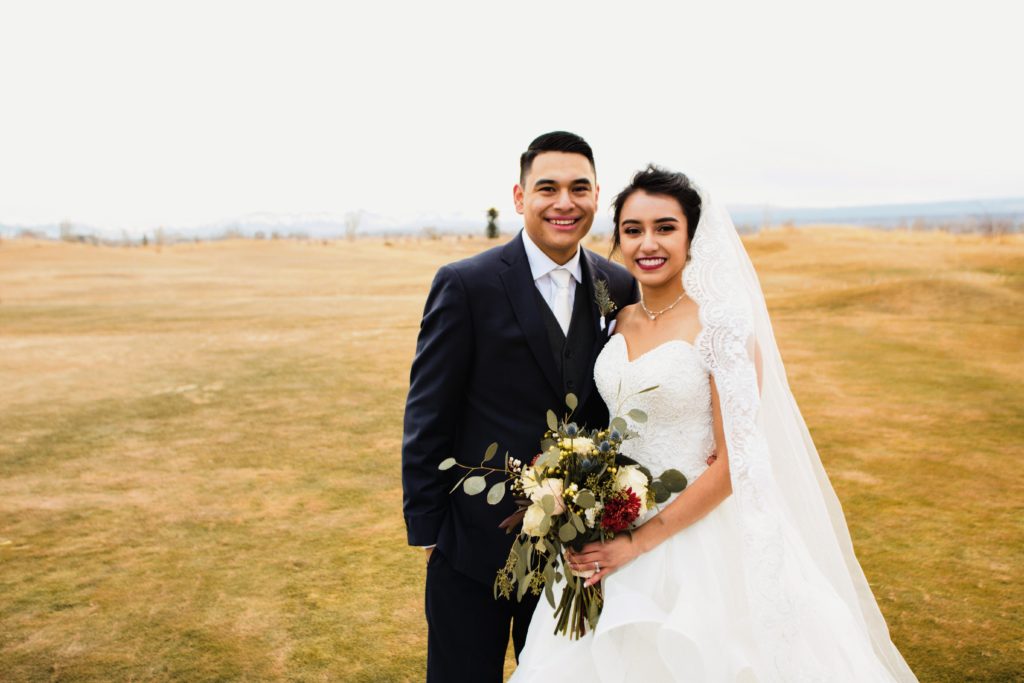 Event and Wedding Photographers in Denver, Colorado
Finding the best, most affordable wedding photographer in Denver starts with finding a photographer with both skill and style. You want a visual storyteller who is professional and creative, and that will work with you to capture photographs that live up to your wedding day vision.
In addition to finding a professional, talented photographer to photograph your Colorado wedding, you want to find somebody you get along with. You and your wedding photographer will spend a lot of time together leading up to and during your wedding.
Complete Weddings + Events hires Denver-based photographers who are not only great at their craft but great at interacting with people, which means more often they can get the best shots and leave everyone in the room laughing and having a good time.
What to Look For
Wedding photography requires a particular type of photographer who can do more than just take a great picture. Wedding photographers are also responsible for visual storytelling and knowing where to be and at what time to catch the best shots. This requires creativity and a fair amount of scrappiness, while still maintaining the utmost professionalism. Weddings and events are high-stress for the party planners and photographers are going to interact with them a lot!
Our Denver wedding photographers are skilled in all of these areas and will leave you with not only an amazing selection of photographs but wonderful memories of your wedding day.
Denver Wedding Photographer – Complete Weddings + Events
Partnering with us for your Denver wedding photography means that you can focus on the other parts of your day, confident that your photography is taken care of.
We also offer videography, DJ services, and photo booth options to make any event you're planning extra special. Let us take care of the details for your momentous day!
Customer Reviews
"We had an amazing experience with Complete Weddings for our wedding last weekend. We appreciated the ease of working with one company, and Marc was there at ever step. Rex did a phenomenal job as the DJ, and Gabi was one of the best and easiest photgraphers I have ever worked with. Tabi blew our guests away on the photobooth! If you want a seamless experience, I suggest them. The concept of the company is genius and they execute very well. I would recommend anyone to use them." – Denby G. 

"Outstanding service!!! great photographer and great videographer!!!! Highly recommend using these folks for your wedding." – Steve P. 

"The DJs, Jean-Luc and Marc, and the photographer, Chelsea, were very professional and confident. They helped everyone to feel comfortable and have a good time! They all were also very easy to get ahold of and communicate with during the planning process. Thank you Complete!" – Stephen M. 

"Monique was so professional despite the insanely cold weather. There was constant communication throughout the entire process of booking and all the way up to the event. Even after the event Marc called to follow up to make sure everything went smoothly. Our photos turned out absolutely beautiful with a quick turn around on actually getting to have them fully edited and ready to view. I cannot say thank you enough to this team! We will definitely be recommending their services to everyone!" – Linnaya P. 

"Amazing experience with Complete Weddings + Events!! We had a photographer, DJ, and photo booth with them and all 3 people working the event were organized, professional, and amazing to work with! All 3 coordinated with me before and executed the event perfectly! So amazing to work with, very impressed, definitely recommend! (Photographer = Monique, DJ = Kirk, Photo Booth = Sierra)" – Erika H.