For some, it might feel odd to set up a wedding registry. However, it's something that can make things a lot easier. Your guest won't have to spend too much time thinking of a wedding gift and even worrying if it's something you and your spouse need. It gives them the assurance that they're spending their money on an item that is useful and meaningful to you. As a bonus, you get to eliminate duplicates.
How many items should I put?
The simple yet practical formula for knowing how many gifts to put in your registry is by multiplying the number of your guests into two. You can include a few extras if you want. Doing so allows your guests to have more choices when browsing through your registry. In connection to that, it's also ideal to think about the range of prices for the gifts. Include items priced at $50 up to $200. This way, your guests can show on your registry based on their budget.
What should I include in the registry?
When it comes to identifying the items to put into the wedding registry, it may vary from couple to couple. If you are already living with your soon-to-be spouse, don't hesitate to list traditional household items such as cookware or serving sets. Or, if you choose to just register for gifts that you're thrilled to own such as a set of seasoning jars or an espresso machine. To guide you in choosing the best items for your registry, we've already prepared a checklist for you to check out.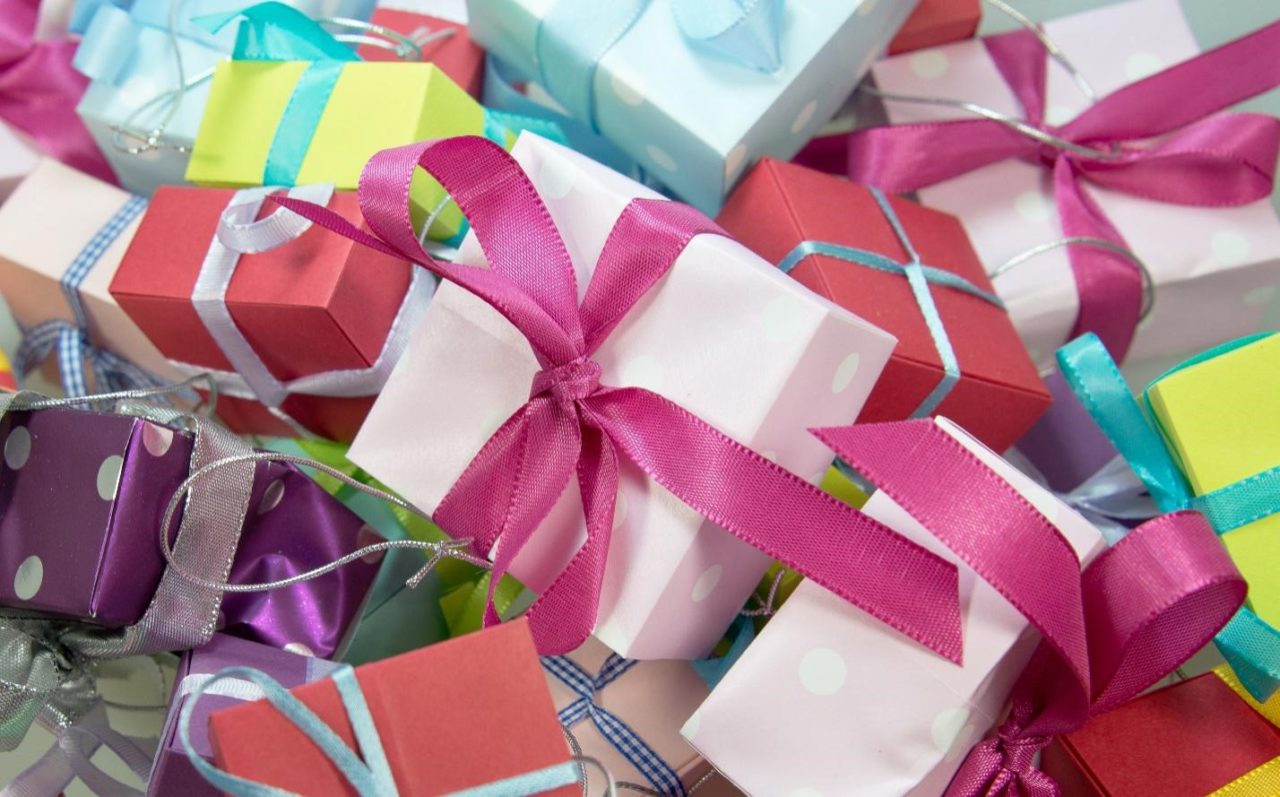 Kitchen
It doesn't matter if you're a cooking newbie or already an experienced home cook, it's best to prioritize kitchen tools for your wedding registry. Here are some of the basics to register.
Coffee maker
Food processor
High-powered blender
Rice cooker
Juicer
Cutting boards
Measuring cups
Knives
Salad spinner
Pepper and salt mills
Mixing bowls and whisk
Electric kettle
Grill pan
Cookware like pasta pot or sauté pan
Barware such as jigger or cocktail shaker
Dining area
The next category is your dining needs, which is important for hosting house parties and entertaining the guests too. Check out this list for top ideas for informal and formal dining.
Dinnerware like cereal bowls and plates
Serving utensils
Casual drinking glasses
Beer mugs and tea or coffee cups
Placemats
Cocktail glassware
Casserole dish
Table linens and napkin rings
Salad bowls and tongs
Cake and knife sever
Pitcher
Assorted bar tool set
Coasters
Decanter
Cocktail shaker
Bathroom
The third category to consider is your bathroom. Choosing the top bathroom items could surely make or break your pampering needs. Here are the best ones to register.
Hand towels
Bath towels
Shower curtain
Bath rug or mat
Hamper
Toiletry drawer organizer
Bathroom containers
Soap dish
Vanity mirror
Washcloths
Robes
Toothbrush or toilet brush holder
Extra cabinet storage
Lotion dispenser
Bathroom caddies
Home and décor
A registry won't be complete without asking for the basics for the rest of your space. Listed below are the top items to include.
Throw blankets
Flower vases
Storage essentials
Picture frames
Indoor plants and pots
Task lamps
Desk accessories
Wall art pieces
Mirrors
Candles
Complete Weddings + Events in Dallas
Planning a wedding is an exciting time in your life, but when it starts to become overwhelming, know there are experts who are happy to help! Contact Complete Weddings + Event for advice or to set up a consultation for your Dallas event!