There's no denying that bachelorette parties are one of the most awaited events for soon-to-be brides. While this kind of tradition isn't strictly needed, why wouldn't you want to have such as memorable time with your friends, right?
Summer Bachelorette Party Alternatives
For one, a bachelorette party is a fun celebration of your singledom as you welcome a new chapter in your life. And of course, it's a perfect chance to spend intimate time with your girlfriends before your big day. Planning to have a bachelorette party this summer? We've got some awesomeSummer Bachelorette Party Alternatives and tips to help you out!
There's nothing like going on the beach and just feel that ocean breeze removing all your stress from the wedding preparations. Have a memorable bachelorette party on the open sea and try out different water sports. You and your crew can go snorkeling, parasailing, water polo, kayaking, or water aerobics. Interested in trying unique water adventures? Hit the beach and go horse surfing, sea walking, spinnaker flying, raft rodeo, cage diving, or jet surfing.
Plan a glamorous glamping trip
This bachelorette party alternative is perfect if you love snuggling up by the fire, cooking s'mores, and having intimate yet fun conversations with your girlfriends. You can choose to rent a treehouse, yurt  or a cabin in the mountains. If you want to go the traditional path, you can just set up a huge tent for the entire crew. Don't forget to bring your matching sleepwear too!
Go on a relaxing yoga retreat
There's nothing more relaxing and fulfilling than going on a holistic yoga retreat with your girlfriends. Having a complete R&R can help refuel your energy after an exhausting and time-consuming preparation for the big day. You can opt for an out-of-the-country retreat and come back reenergized to gracefully walk down the aisle.
Enjoy nature and take a hike
Love spending time in the great outdoors? Then going on a long nature hike is the perfect bachelorette party alternative for you and the crew. You can enjoy the warmth of the sun, steep climb, and breathe in some fresh air to clear your head for a day or two.
Apart from glamping, this another weekend getaway is best if you visit some trendy destinations with your bridal crew. You can spend your bachelorette party in a chic rental house and have slumber party for several nights. To make your booking for exciting, plan for fun sleepover party games. Make sure to bring a lot of food and drinks too!
If you want to do something a bit classy, why not go on a wine tasting tour and enjoy a plethora of aromas and flavors. Instead of visiting crowded city clubs and bars, spend your bachelorette party in the best wineries in your state.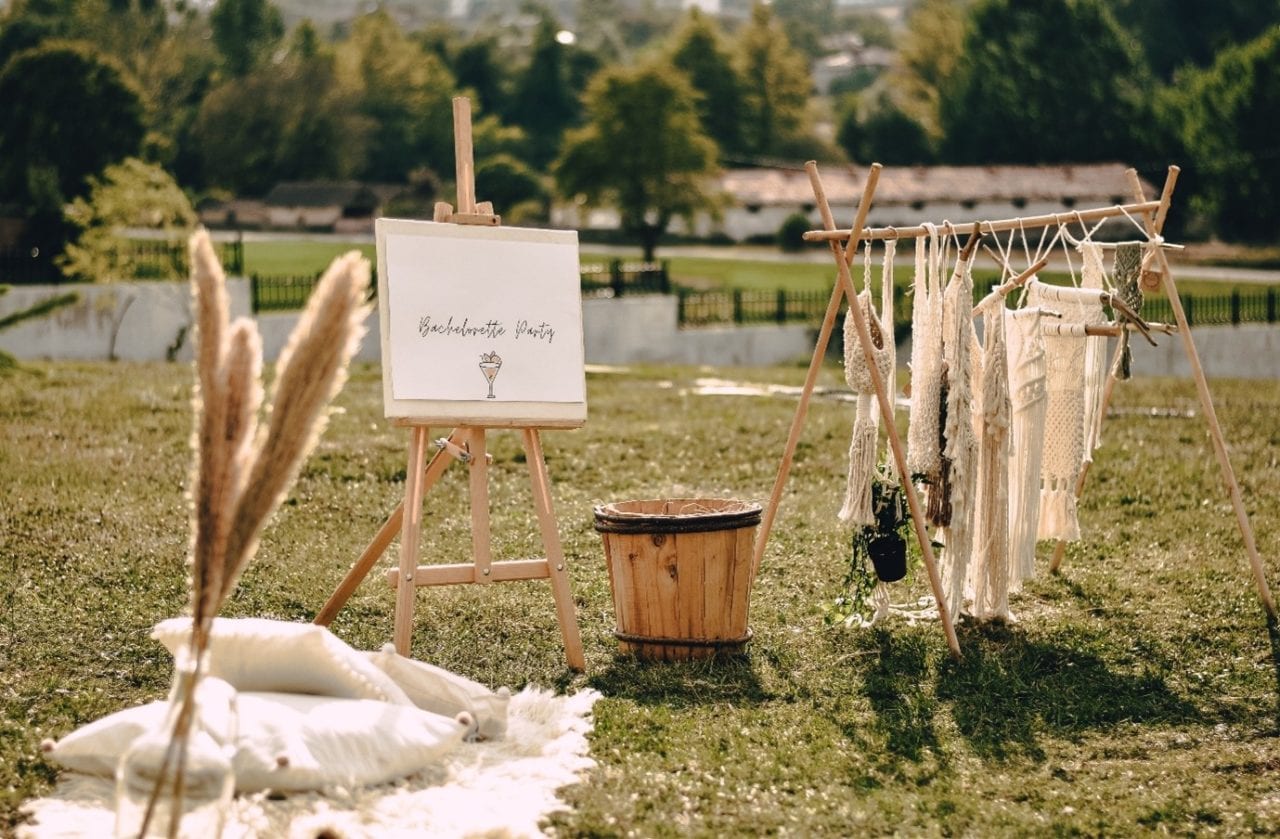 We hope this guide sheds some light on what type of bachelorette party you should plan with your girlfriends. Keep in mind that this celebration is for you so make sure to choose the one that you find most enjoyable and memorable. And lastly, don't forget to just have fun!
Complete Weddings + Events in Dallas
Spend your money the right way and just make the most out of your wedding day! Need help planning your big day? Don't hesitate to contact us here at Complete Weddings + Events!
Dallas's leading provider of event and wedding photography, videography, lighting, DJ services & photo booth rental.