Are you debating on having a photo booth at your wedding? Debate no more. There are countless reasons to rent a photo booth in Columbia, MO for your wedding! The biggest reason is to see what your guests were up to while you were busy with your wedding duties. Not only does it give you the opportunity to see all your guests, but they are amazing keepsakes. Forget the wedding favors, a picture is worth a million words! The photo booth from Complete Weddings + Events Columbia will give your guests another opportunity to create long-lasting memories.
Photo Booth Rental Columbia, MO – Get the Party Started!
Spice things up with a photo booth during your cocktail hour to kick off your wedding reception.
While the wedding party is off taking photos or cruising the town on a party bus, cocktail hours can be a bit stale. Some guests are claiming their tables or sorting through the seating arrangement. Other guests are getting in line at the bar to grab a drink (and to see if it's an open bar or not).
The waiting game begins for the new Mr. and Mrs. to arrive. Since the dance floor typically hasn't opened yet, a great way to break the ice and entertain guests is with a photo booth rental in Columbia, MO.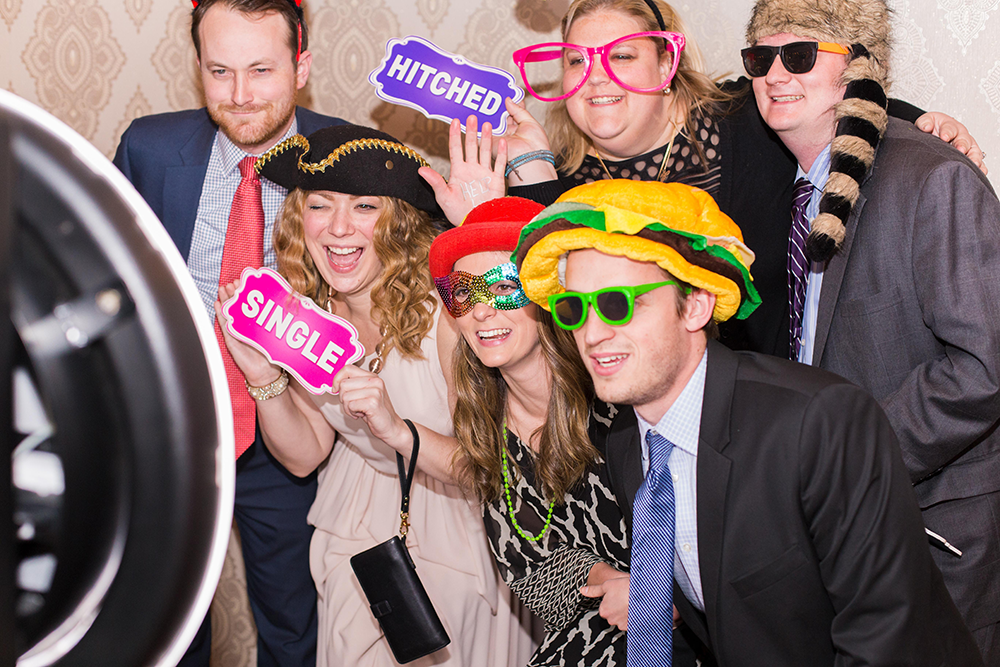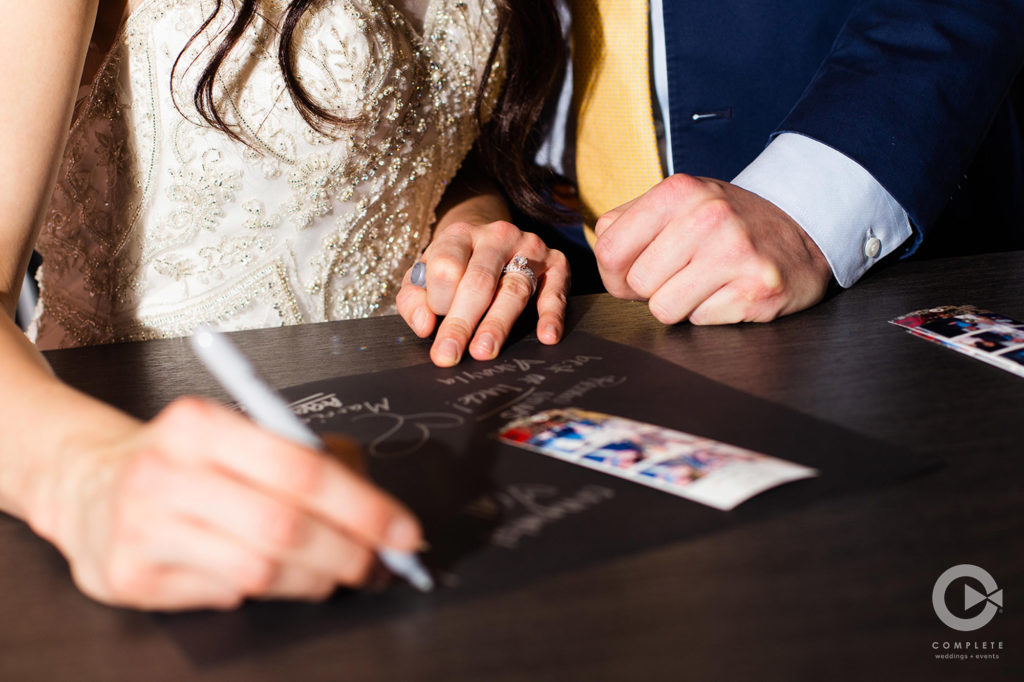 Guest Pictures
The amazing part of having a photo booth is receiving the pictures you didn't know you needed to see. After guests have loosened up, you will see a shift in the pictures. These are the pictures that are so much fun to look back on. Another really cool way to incorporate the photo booth is Bride & Groom pictures.
Instead of the dollar dance, the couple will take 30 min out of the night to get pictures in the photo booth with all the guests. This allows the couple to get excellent use out the photo booth and create awesome keepsakes for guests.
All Night Entertainment + Keepsakes
Photo booths are also an interactive way to entertain the kids or break the ice with a sober (or soon-to-be not sober) crew.  This makes a picture booth perfect for a cocktail hour! However, don't think the photo booth fun stops after the first hour. Party guests typically find themselves needing a break from the dance floor or they simply become less camera shy later on in the night. You'll see the photo booth photos are only getting better as the evening progresses!
While you and your wedding guests are enjoying the night, hopping in and out of the booth, your Complete Columbia photo booth attendant is putting together an album of all the photo strips with signatures and well-wishes from your guests. This informal guestbook is a great keepsake to look back on your entertaining evening.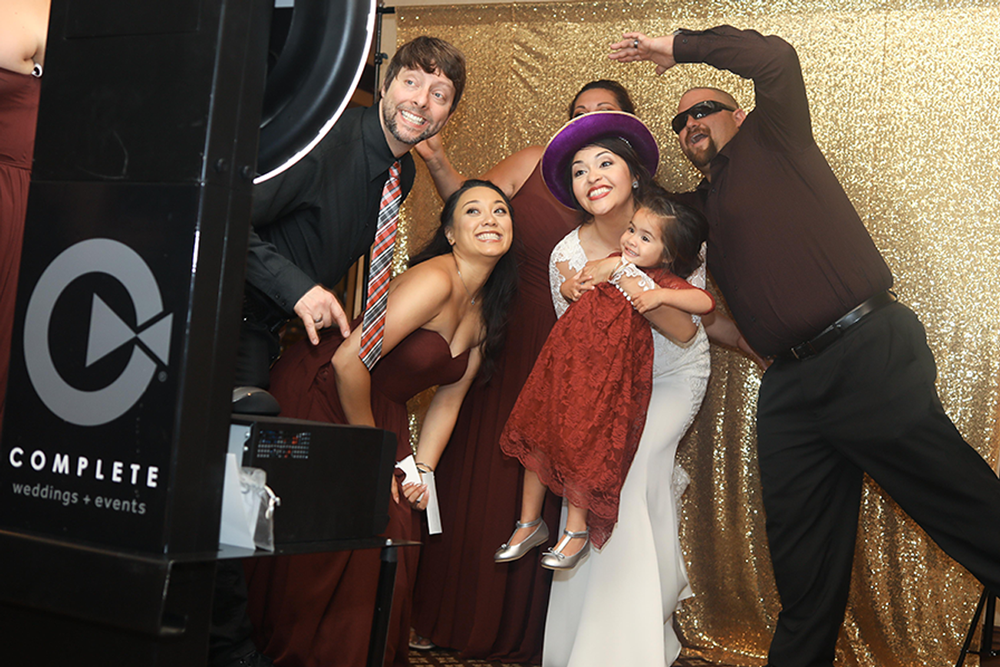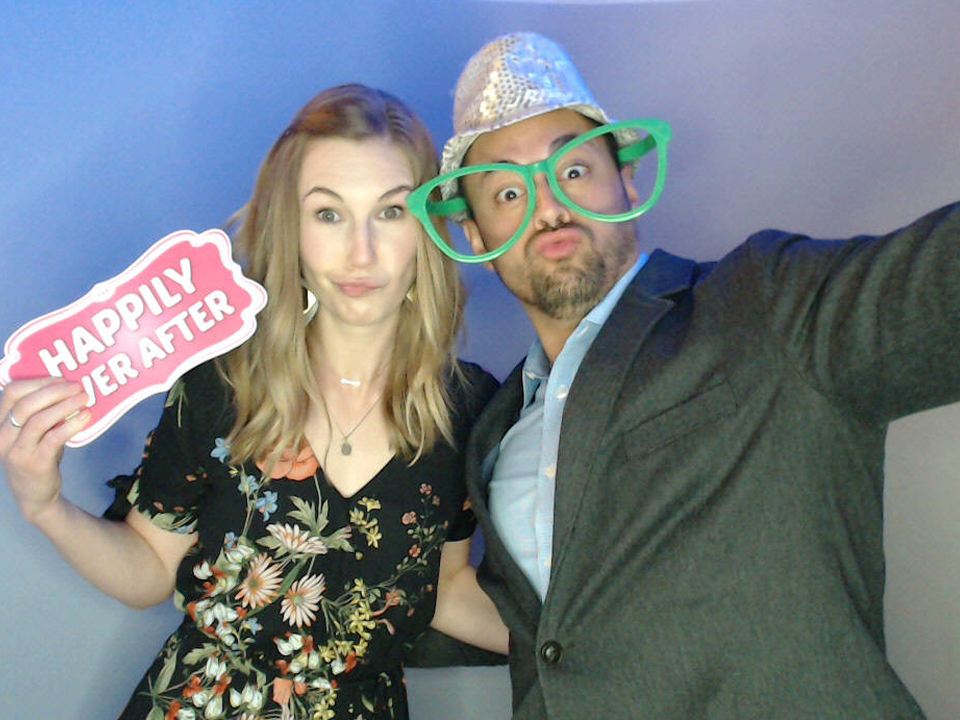 Complete Weddings + Events Columbia, MO – Photo Booth Rental
If you're planning a wedding, you've come to the right place. At Complete Weddings + Events, our team of photographers, videographers, DJs, and event consultants specialize in wedding services to make your day a success and make sure you're just worried about enjoying it. Contact us today to learn more about our wedding packages best for your special day!
Colombia leading provider of event and wedding photography, videography, lighting,  DJ services,& photo booth rental.