Flowers are a popular wedding decoration that has been used in weddings for a long time. They are included in all aspects of the wedding including the ceremony, reception, and pictures. Whether you choose real vs faux flowers, they are a great way to add some color and detail to your wedding. When it comes to artificial flowers there are so many options including silk, paper, foam, wax coated, latex, polymer, and fabric. When it comes to real flowers, you have many options, like fresh flowers, dried flowers, or any type that will match your themes and colors.
Real vs Fake Flowers – Things to Consider
There are a few things to consider when deciding between real and artificial flowers:
Cost
First, consider how much you are willing to spend when on flowers for your wedding. One important thing to think about is if your flowers are in season. If not, this can raise the price of real flowers significantly and you might want to consider artificial flowers. On average, a bridal bouquet containing real flowers can cost anywhere from $100 and $350. On the other hand, a bridal bouquet containing fake flowers costs on average around $20 to $100.
Longevity
If you are planning on keeping your flowers as a keepsake, artificial flowers might be the best option. Unlike real flowers, fake flowers won't die. It is possible to preserve real flowers too, but the cost to preserve your wedding bouquet can be expensive.
Logistics
With real flowers, you have to think about some logistical things including being in touch with the person in charge of flowers. Plan how they will store and transport the flowers without them wilting. With artificial flowers, these plans can be arranged weeks in advance plus stored and transported easily.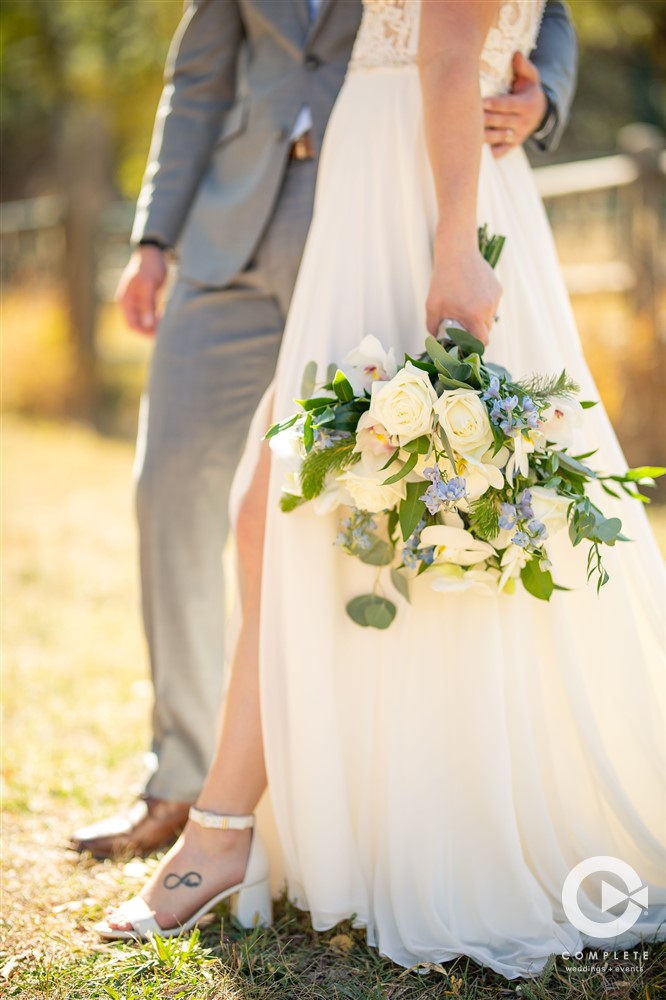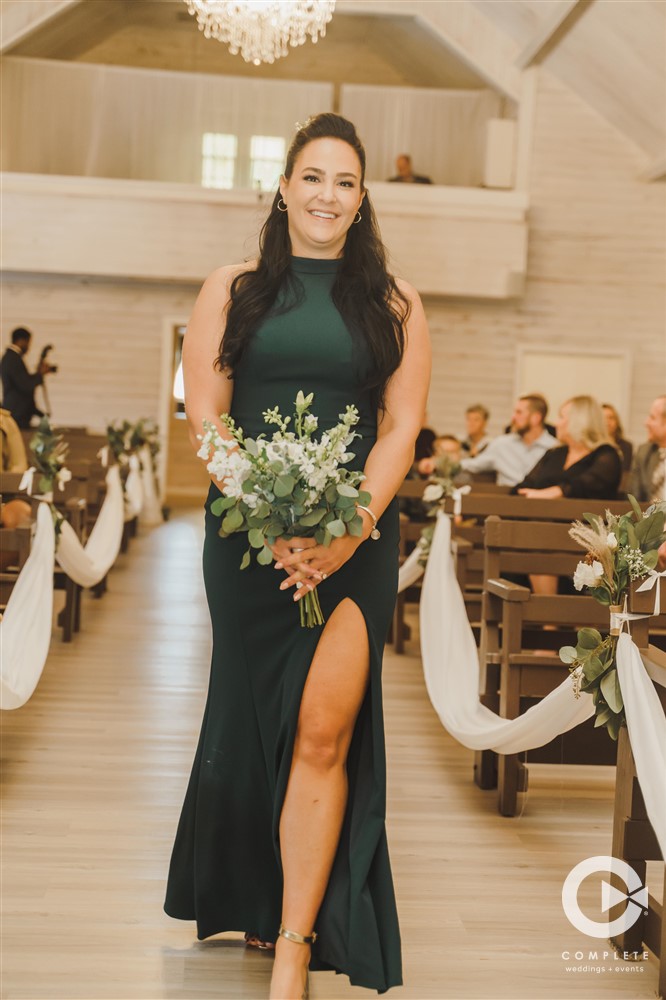 Real Flowers
Real flowers are popular because of their authentic appearance and their natural fragrance. Many people love the idea of having real flowers. However, they do have some drawbacks including a limited lifespan and, depending on your type of flower, the season.
Artificial Flowers
Artificial flowers can also be a great option for wedding flowers, especially if you want to prepare your bouquet or centerpieces early. There are so many options for artificial flowers which makes it easy to find an option that is within your budget. Since they aren't actual flowers, it is also really easy to match your exact wedding colors. 
It is very hard to replicate the appearance of real flowers. While you can get close to replicating real flowers with artificial flowers, you will pay a premium to get real-looking faux flowers. For example, real-touch florals may end up out of your price range. One additional con to artificial flowers is that nothing beats the scent of real flowers. Nonetheless, you can always add your favorite fragrance to the room with air fresheners or wall plug-ins!
Wedding Florists in Colorado Springs
There are many options to choose from when it comes to flowers for your wedding. We have listed some popular wedding vendors in and near Colorado Springs below!
Cosette's Creations – Cosette's Creations works with all types of flowers to create the perfect arrangement for your special event!
Sturtz & Copeland Florist – This wedding floral company uses fresh flowers to create your one-of-a-kind designs.
Kaylin's Silk Flowers – Kaylin's Silk Flowers makes unique floral arrangements for your special day using silk flowers that will last forever!