You've spent months wedding planning and picking out the perfect details, color palettes, outfits, and decorations. All to spend the rest of your life with your favorite person on earth. That kind of dedication and love not only deserves a grand celebration but also a grand exit. Make a statement with these fun wedding send-off ideas!
Ceremony Wedding Send-Off
Imagine this, you and your fiance have just exchanged vows, hand in hand, and sealed it all with a kiss. Now you're running back up the aisle as a newly wedded couple. What makes that moment even more magical? A wedding ceremony send-off. Here are some fun wedding ceremony send-off ideas for you.
Blow Bubbles
Who doesn't love bubbles? There's something so innocently cute about them. This is a zero mess, adorable wedding send-off. It creates some playful photos when you and your fiance make your way back up the aisle.
Throw Some Confetti or Streamers
Another great representation of a celebration is confetti. Make sure to check in with your venue's rule on "messy" wedding send-offs. If you get the okay, definitely don't shy away from this wedding ceremony send-off idea. The bright colors in confetti will add to the ambiance of the day.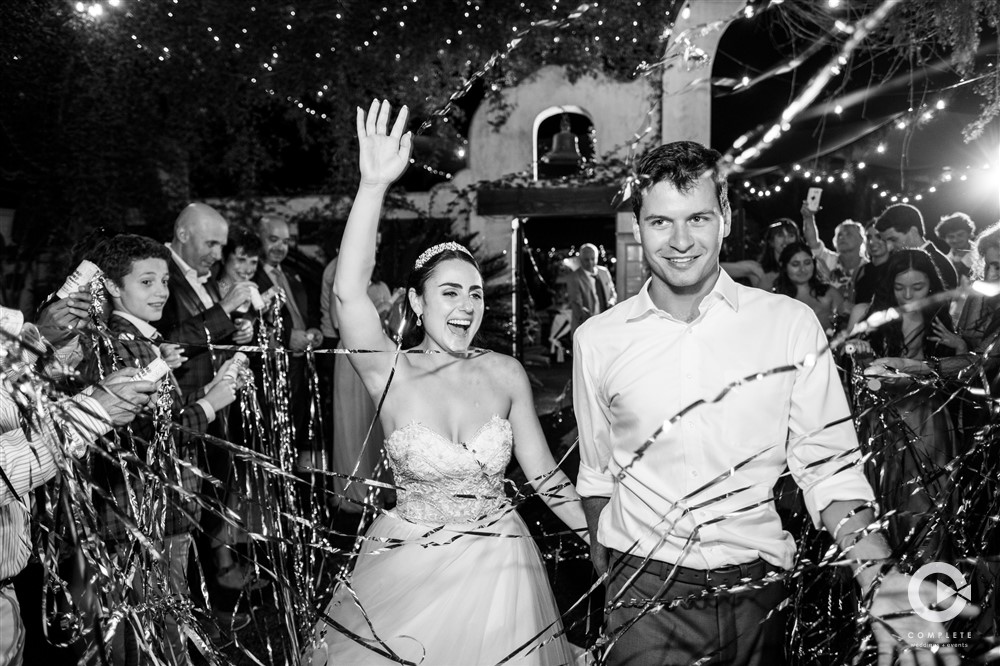 Final Wedding Send-off
After spending a full day and night celebrating you and your fiance, it deserves a memorable ending to send you and your fiance home. Here are some ideas for your final and grand wedding send-off.
Cold Sparks
On the topic of fiery wedding send-offs, how about cold sparks? This wedding send-off requires zero work from your guests. They get to stand by and watch you and your finance, hand in hand, in your final exit of the night.
Drive Away In A Vintage Car
What says exiting a scene like driving away? Literally nothing. Drive away in style by renting a vintage car. Vintage cars tend to create a timeless look in your photos, so you'll for sure know when you look back, that you'll still love the photos. If a vintage car doesn't suit your style, limos, party buses, or your own brand-new car will work as great alternatives.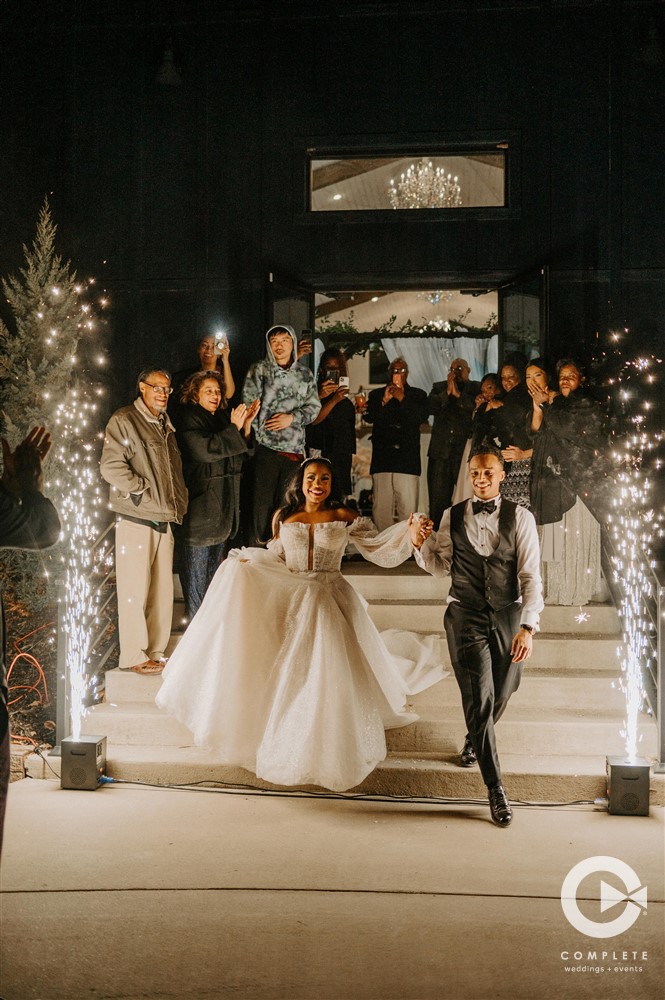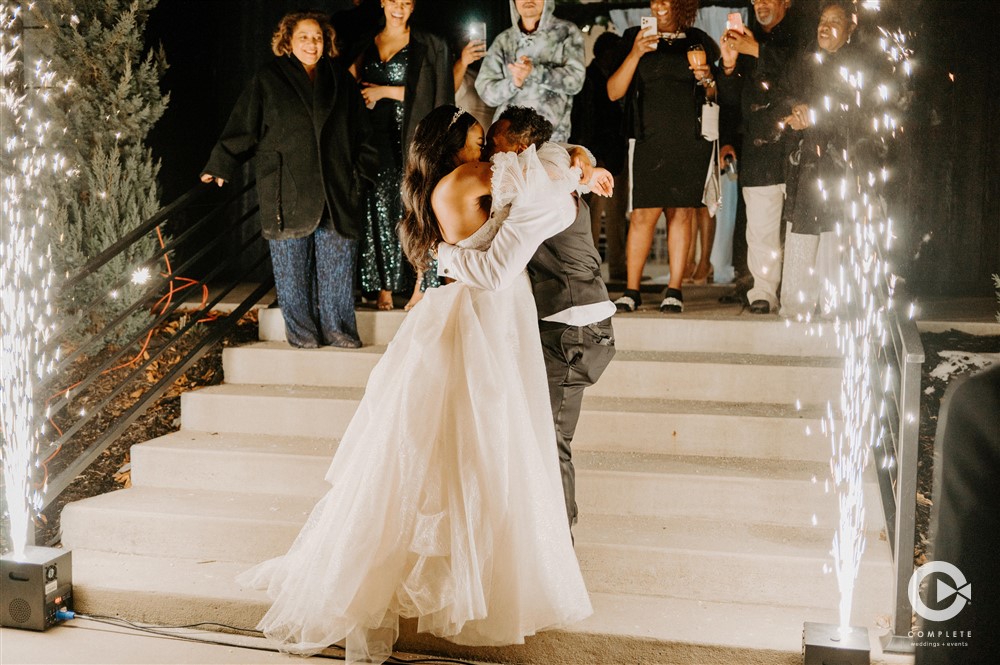 Other Wedding Send-Off Ideas
These include both ceremony and grand finale wedding exits:
Throwing Flower Petals
Setting off Colorful Smoke Bombs
Ringing Wedding Bells
Lighting Sparklers
Have A Firework Show
Lightsabers
Wave Glow Sticks
Phone Flashes
Complete Weddings + Events Colorado Springs
If you decide to do one grand exit, or two, you're sure to create some memories that will last a lifetime! Contact us to help make YOUR Colorado Springs wedding day dreams come true by using our services. We offer DJs, photography, videography, coordination, photo booths, and lighting!