With New Year's Eve quickly approaching, there are plenty of couples looking for ideas on how to enhance their New Year's Eve wedding. New Year's Eve is infamous for being a night full of celebration. With a wedding on New Year's Eve, you're going to get to spend the night with all of the people you love, drink great drinks, eat great food, and dance all night. Plus, there are so many ways you can liven up your wedding on New Year's Eve to make it an unforgettable night for everyone while ringing in the new year.
Ideas for a New Year's Eve Wedding
Wedding Favors
New Year's Eve is full of confetti and noise. So, for your perfect wedding favors, give guests noise makers, confetti bombs, and party hats for when the clock strikes midnight!
Glitter + Glam
NYE is KNOWN for all the glitter. Why not incorporate glitter into your bridal party outfits for that sparkle? You could even do wedding sparklers for that perfect end of the night.
Host a Countdown to Midnight
What better way to end the night than to do a countdown to midnight? You can play a countdown theme with oversized clocks at each venue table to make it more fun! Plan to pass out bubbles and shout "Happy New Year!"
Creative NYE Table Names
Keep the theme going by incorporating fun and festive table names for your guests! Jazz things up by including movies or names that relate to New Year's Eve!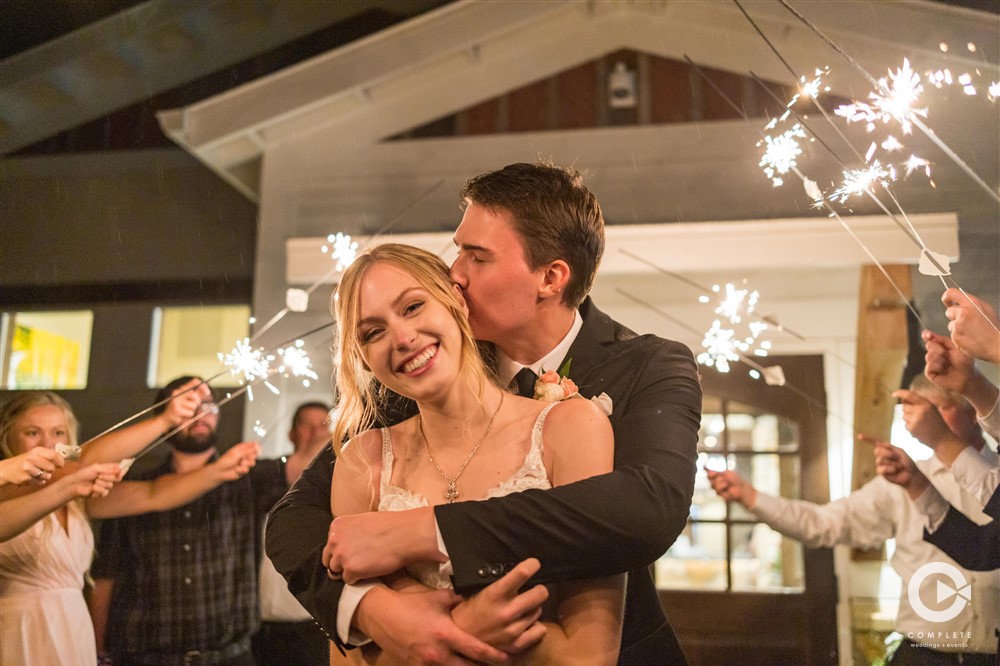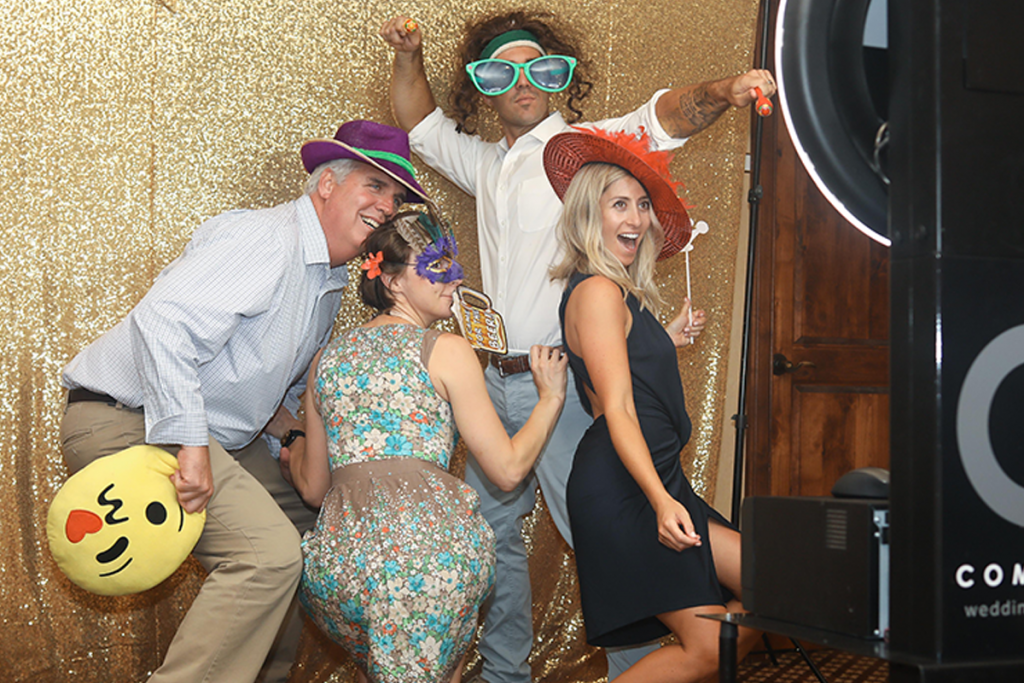 New Year's Eve Wedding Decor
Gold + Glitter
Gold + Glitter are the perfect colors for that New Year's celebration! Add gold balloons, gold napkins, and gold invitations, too. Sparkles are another great way to show excitement for what the new year can bring.
There are lots of ways you can bring out the festivity with your choice of colors! Especially gold + glitter!
Sparkler Exit
A sparkler exit is a fun and easy way to end your New Year's wedding. Choose the right sparklers that make it last with everyone included!
Festive Drinkware
Offer wedding guests champagne flutes with the words "Cheers" or "Celebrate" on the glasses. You could also have metallic shot cups, "Happy New Year" champagne-shaped glasses, disco ball-shaped cups with straws, and even gold-rimmed wine glasses!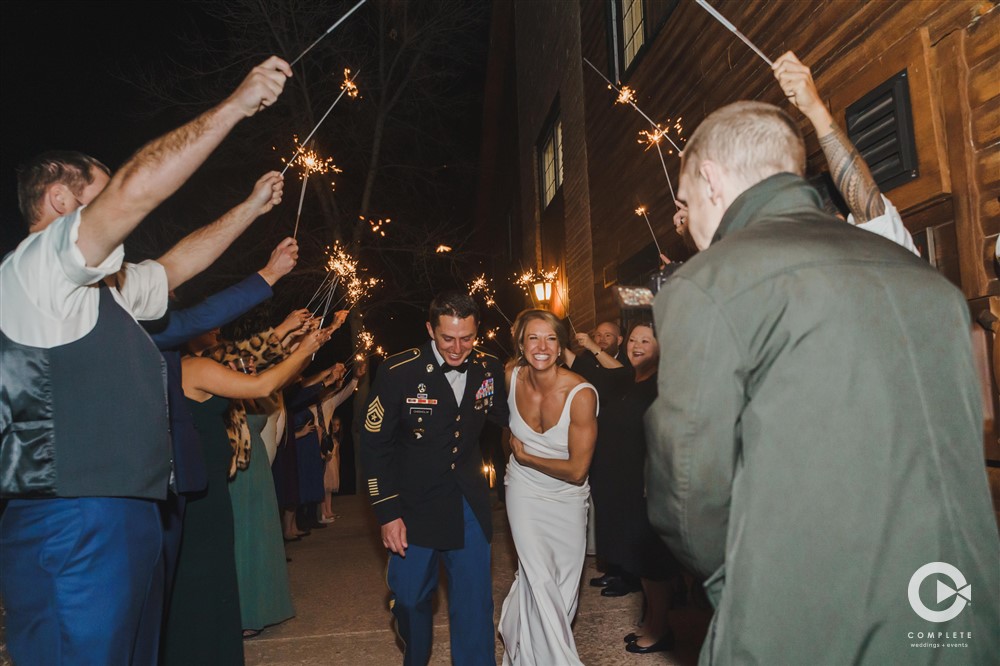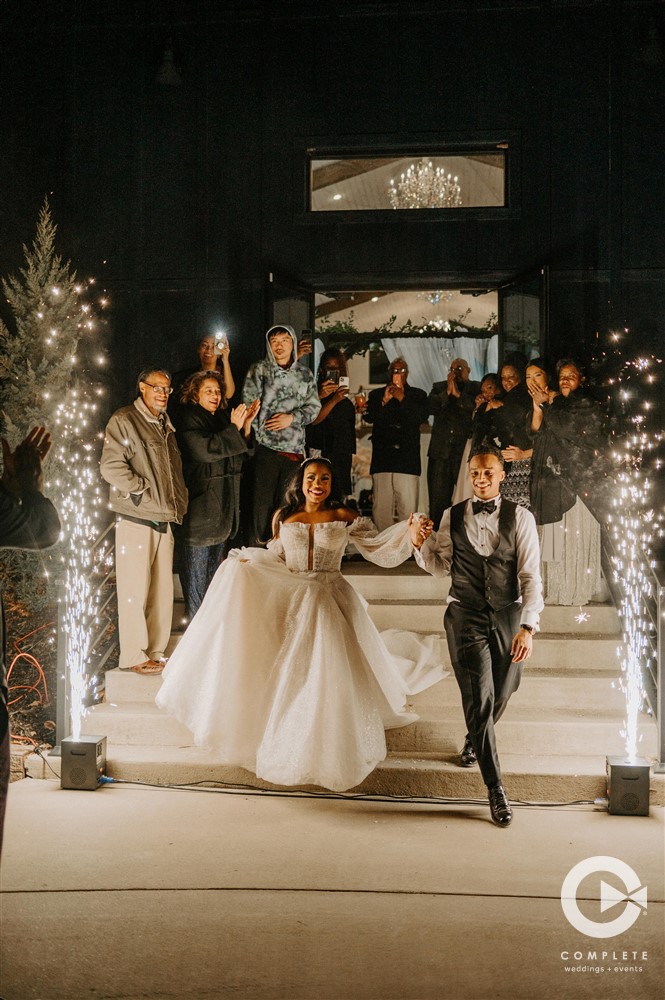 Complete Weddings + Events Colorado Springs, CO | DJs | Photographers | Videographers | Photo Booth Rentals | Coordination
There are so many ways to make your New Year's Eve wedding in Colorado Springs that make it much more special. We would love to help you plan and create the perfect wedding day, whether it's on New Year's Eve or just any other typical day. Reach out to us today to begin planning your dream wedding with our photography, videography, DJ, photo booth, and coordination services in Colorado Springs, CO, and surrounding areas. 
For more wedding inspiration, don't forget to check our blog page.