Choosing The Best Colorado Springs Wedding Photographers
Finding the best wedding photographer in Colorado Springs, CO starts with finding a photographer with both skill and style. You want a visual storyteller who is professional and creative, and that will work with you to capture photographs that live up to your vision for your wedding.
In addition to finding talented, professional Colorado Springs wedding photographers, you want to find somebody you get along with. You and your wedding photographer will spend a lot of time together leading up to and during the event.
Complete Weddings + Events hires Colorado Springs wedding photographers who are not only great at their craft but great at interacting with people, which means more often they can get the best shots and leave everyone in the room laughing and having a good time.
What Events Do We Do?
The Colorado Springs photographers of Complete Weddings + Events are experts at event and wedding photography. We have been taking wedding photos for years because we believe well-done photographs take an event from good to spectacular. Our photography packages can benefit weddings along with lots of different events, including:
When you hire us to photograph your wedding, we know that this is a privilege and we take that very seriously. Our Colorado Springs wedding photographers are there to make sure your wedding photographs tell your love story and celebrate everyone there with you on your big day..
Birthdays, graduations, holiday parties, barbeques — we do them all! Grab those candid shots and take photos for your distant loved ones with an event photographer
While you may not think about having a Colorado Springs photographer at a corporate event, they can become a valuable marketing partner. The photos not only showcase the best side of your business, but they can also create marketing photos that help other people see it too.
Mark this important spiritual milestone with event photography. A special event photographer can take care of everything so you can be fully present.
This list could go on and on. We know that there are dozens of other events that you will celebrate, so contact us and we'll help you make the perfect plan for unforgettable event photography!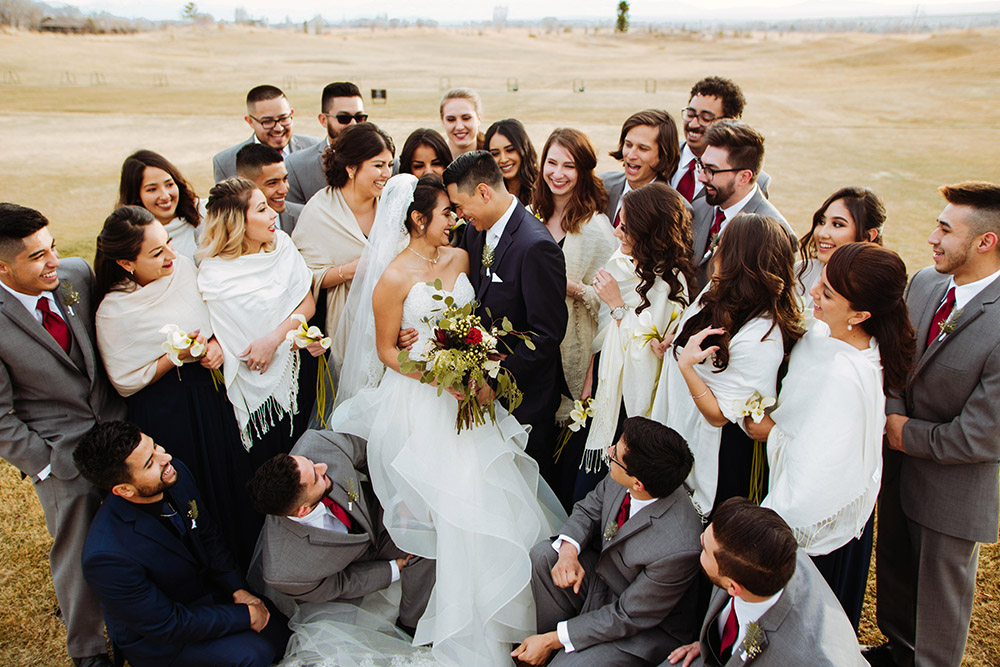 Complete Package
To make your event planning even easier, our Colorado Springs wedding photographers work great with our team of videographers, DJs, and Photo Booth attendants, who are all trained to work together to give you the best possible experience at your Colorado wedding venue.
Ask us about our Colorado Springs videography, DJ, and photo booth rental services too, and we look forward to connecting with you!