Music is an incredibly important aspect of any wedding day! Music can evoke emotion and set the tone for the entire evening. There are several moments throughout the evening that should have music. Here is a list of the big wedding moments throughout the evening that you should consider picking out music for!
Grand Entrance
The biggest event during the night is the grand entrance. The grand entrance sets the tone for the rest of the evening. If you are walking into your party with an impeccable song that has your guests cheering, dancing, and on their feet, you did it right! Not only does it set the tone but it gives your guests something to look forward to after the dinner portion is over. It creates excitement and gives guests the energy to forge on with the evening. This is one event that you absolutely have to present music.
Cake Cutting
Cake cutting is one event during the reception that should have music. More often than not, we see the cake cutting right after the grand entrance. This allows the caterers to cut the cake with an ample amount of time. Since we are starting to see this more, it's crucial to have a song that transitions nicely from the grand entrance into the cake cutting. That way it holds the attention of your guests and keeps the energy at an all-time high!
Garter Toss & Bouquet Toss
In some regards, having music for the garter and bouquet toss is a given. However, brides are given the unique opportunity to switch it up! Almost every wedding we hear 'Single Ladies' for the bouquet toss. There are so many women empowerment songs to do the bouquet toss too! The same goes for the garter toss. Finding new songs for these events is what makes weddings memorable. Choosing new songs will also inspire future couples to do the same.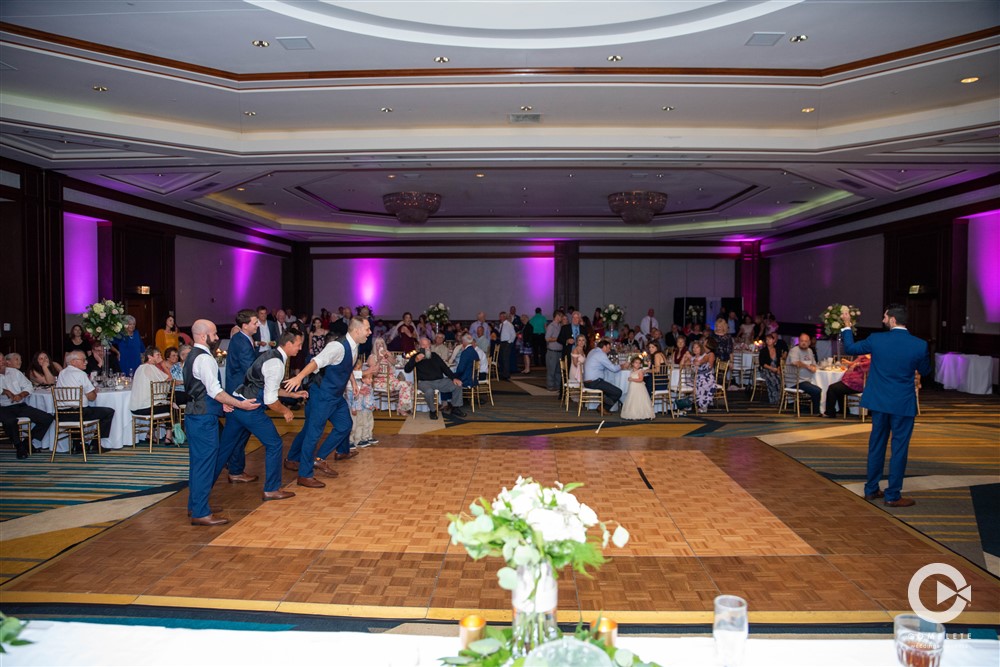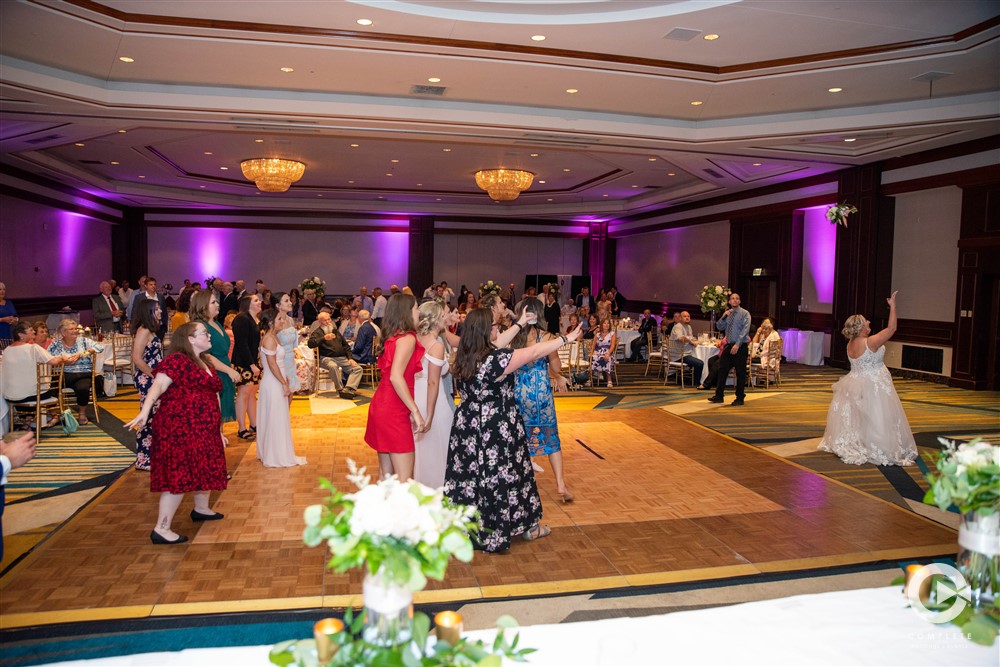 Complete Wedding Experts in Central Illinois
If you're planning a city, barn, or winery wedding (or anything in between), you've come to the right place. At Complete Weddings + Events, our team of photographers, videographers, DJs, and event consultants specialize in wedding services to make your day a success and make sure you're just worried about enjoying it. Contact us today to learn more about our wedding packages best for your special day!
Central Illinois' leading provider of event and wedding photography, videography, lighting, DJ services & photo booth rental.