Rain on your wedding day is considered good luck. When a couple "ties the knot", they are binding their marriage. When it rains that bond becomes stronger. Therefore, rain on your wedding day is good luck. Even though it is considered good luck, having a rainy day wedding backup plan is crucial. Creating a contingency plan for the weather is an absolute must, especially during Illinois' spring season! Here are a few things to consider when planning for rain during your wedding.
Ceremony
First and foremost, we need to consider the outdoor ceremony. More often than not, we are seeing ceremonies outdoors. What does this mean for your ceremony when it's raining? Well, venues always have a contingency plan. They will have a backup plan in place to ensure that your wedding is a success. This contingency plan can look a few different for each wedding and venue. 
The venue will move the ceremony and have it in the reception space. In doing so, they will need to consider if they want to have guests sit at tables that are already set up, or, rearrange the tables to keep the integrity of the ceremony.

Some outdoor ceremonies have tents or pavilions where your ceremony can move to.

Even though it is hard to predict what the weather will look like, sometimes venues will set up tents before the rain hits to ensure a dry ceremony.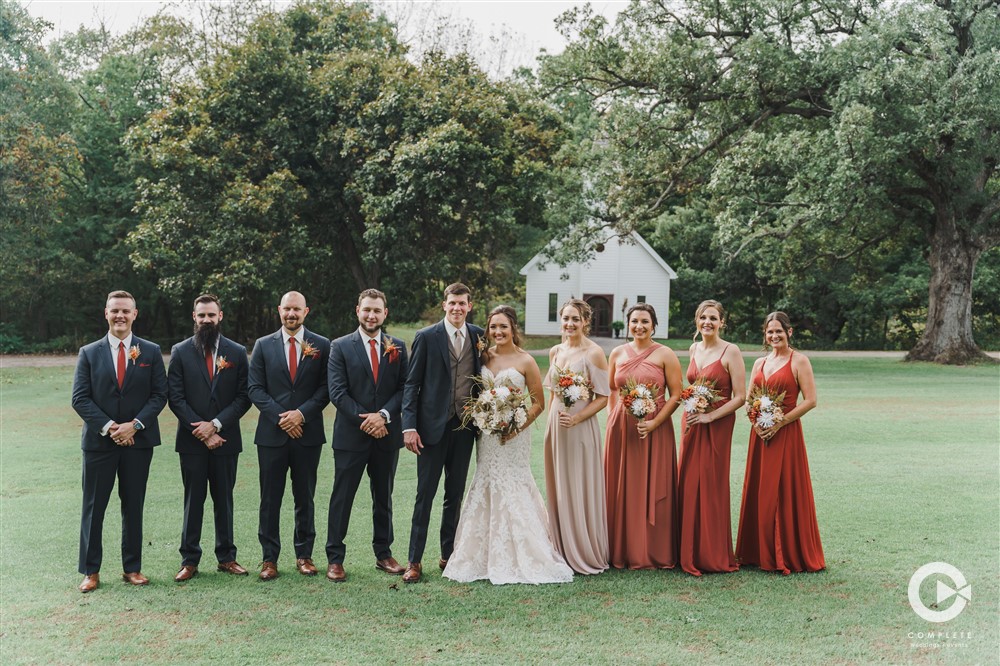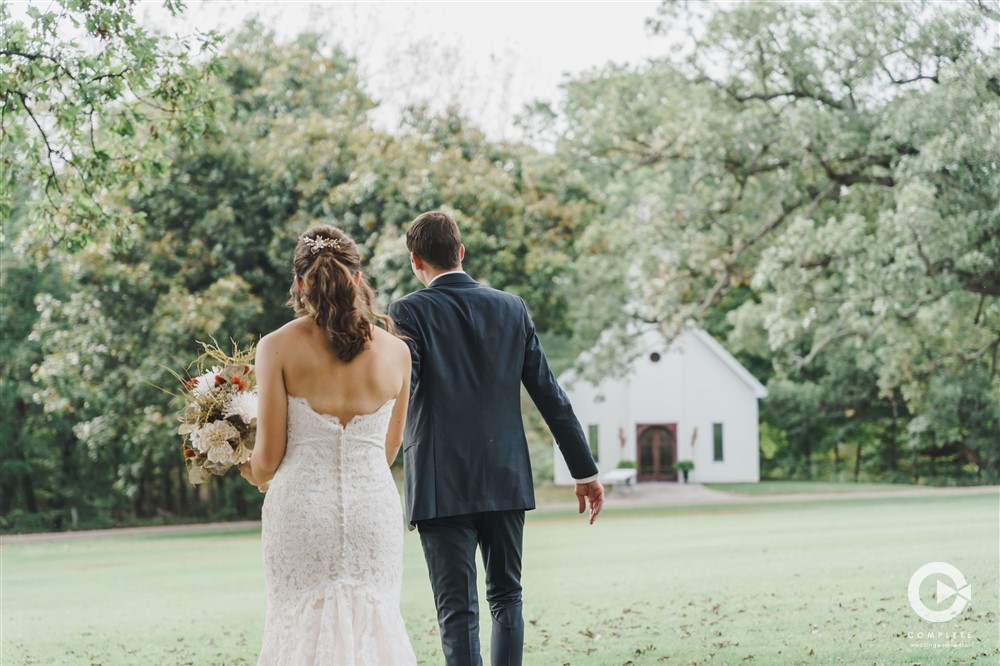 Reception
If the reception is going to be outside, there are a few things to consider. Always plan to have a tent. A tent will offer a safety net if it does rain. Also, if the weather is hot, it will provide much-needed shade for your guests. This will allow everyone to stay dry and comfortable.
Photographer & Videographers 
One aspect of a rainy wedding day that can be overlooked is the photos. In most cases, wedding photos are taken outside. What does this mean for the wedding photos? Well, it is the photographer and videographers' job to get creative. Most photographers and videographers have a backup plan in case the weather does not permit. A couple of ways photographers and videographers can prepare is by visiting the space prior to the wedding. Having them scope out the space before the wedding allows for more creativity and opportunity for photos.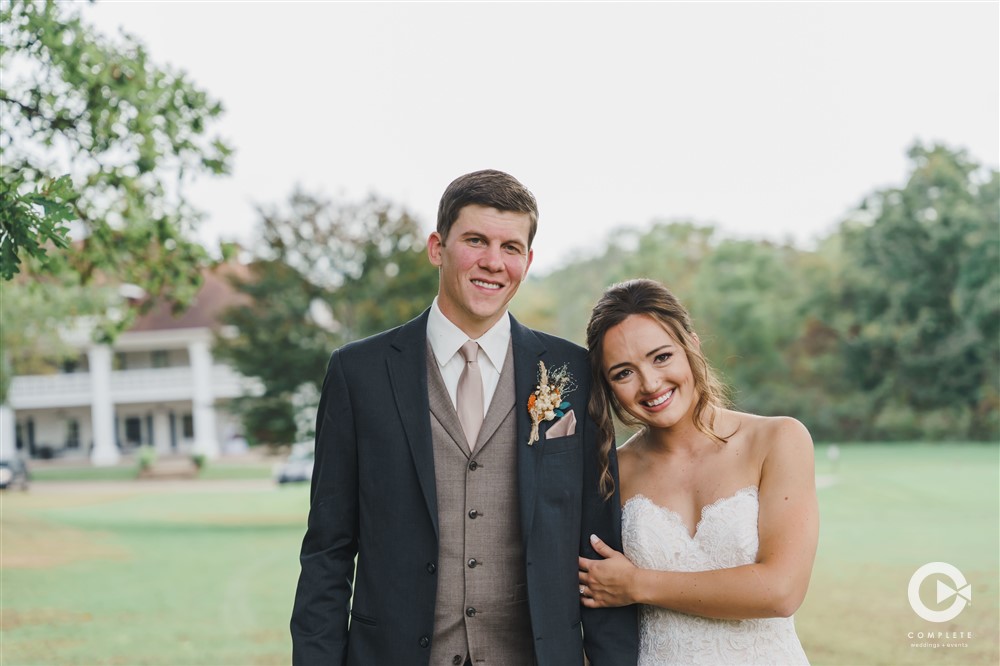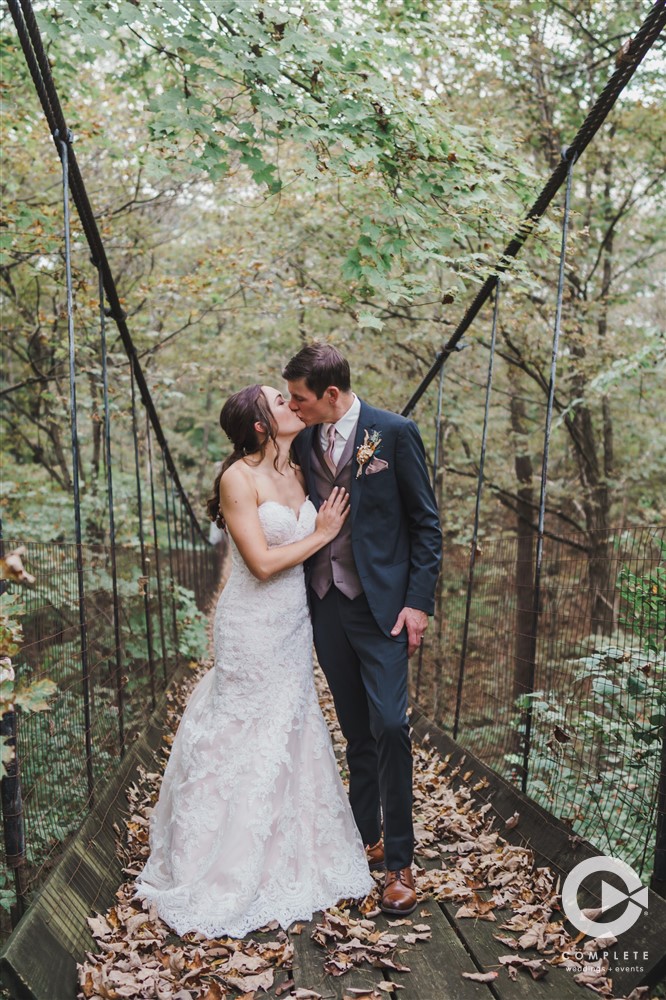 Complete Wedding Experts in Central Illinois
If you're planning a city, barn, or winery wedding (or anything in between), you've come to the right place. At Complete Weddings + Events, our team of photographers, videographers, DJs, and event consultants specialize in wedding services to make your day a success and make sure you're just worried about enjoying it. Contact us today to learn more about our wedding packages best for your special day!
Central Illinois' leading provider of event and wedding photography, videography, lighting, DJ services & photo booth rental.