Are you debating whether to hire a DJ or a Band for your wedding? Lots of couples have this question in their head when planning out their big day. There are many reasons we are going to discuss why you would hire one or the other. Hiring a DJ allows you to throw a super fun dance party with countless songs to choose from. On the other hand, hiring a band may have restrictions on genres and songs that they are able to perform. Let's break it down and list out the positive benefits of hiring one or the other!
Why Hire a Band:
The experience. Hiring a band creates an amazing live music experience for you and your guests!
The entertainment aspect. Hiring a band means that you are also getting a show out of the band members. Of course, we want people to be out on the dance floor. However, a band allows guests to sit and enjoy the music as well.
The band is fun for all ages. All ages can enjoy a band. Depending on the band you hire and the genre of music you choose, all ages can enjoy live music and hearing the musicians play.
Special Touch. Songs are a huge part of a wedding. When a live musician performs for the first dance, there is added emotion of having a song played live.
Why Hire a DJ:
You get a wide selection of music. Hiring a DJ means you have several different genres and songs to choose from.
Your guests can make requests. Since there is a wide selection of music, guests can make requests for any song without any trouble.
The ability for interactive dances. The DJ can get the guests up and on the dance floor with some popular dance floor hits. The cha-cha slide, Cupid Shuffle, and YMCA are all available song options when hiring a DJ.
The Set-Up. Typically the DJ can set up and sound check in a timely manner. Allowing for quick access to music.
You are also getting an MC. Hiring a DJ allows the freedom to relax and enjoy the evening while the DJ makes all the announcements.
Cost-Effective: Bands tend to cost a lot more than a DJ because of the many members, lots of equipment etc.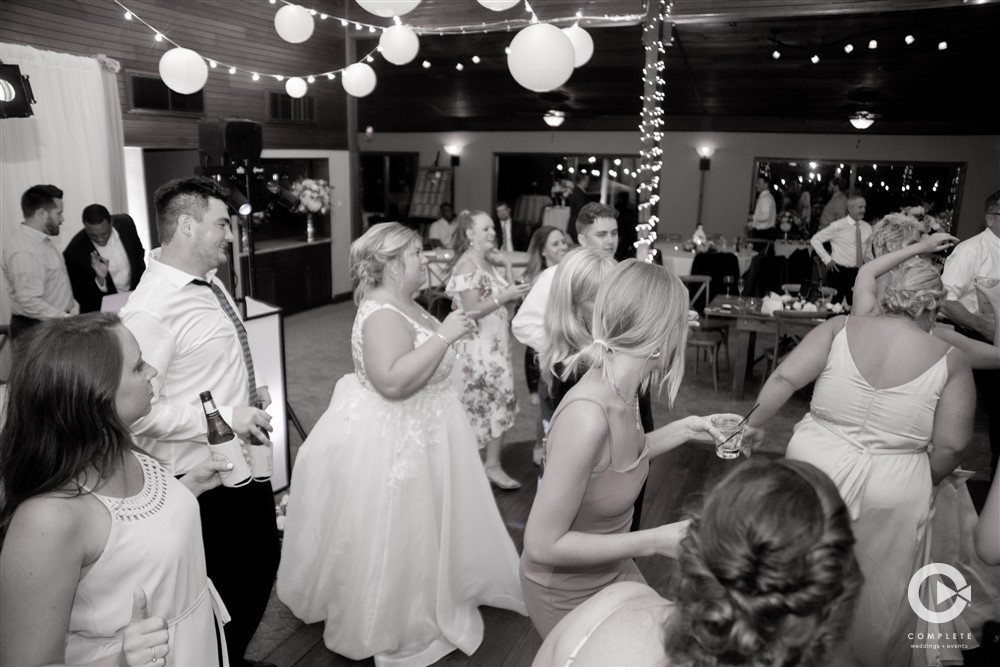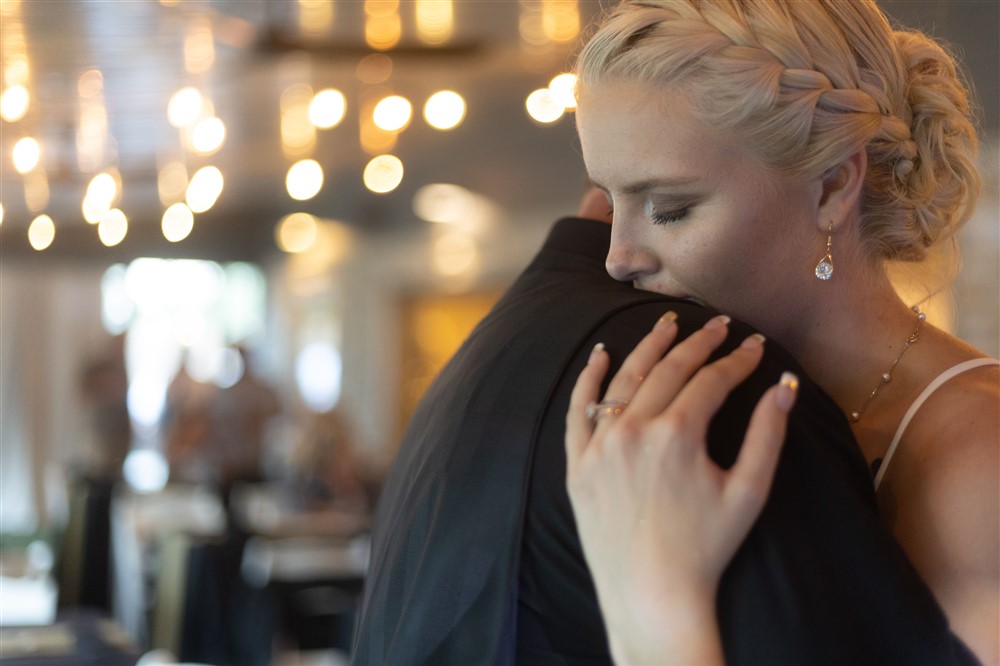 There are a lot of factors to consider of course, and many vibes that you might achieve when picking one or the other. Here are a few final things to keep in mind when making the final decision!
Cost
Understand the space that you have for either Band or a DJ.
Keep in mind the music selection you are wanting for your wedding.
Do you want entertainment and music?
What is the most important aspect of your reception music?
Hope these tips helped you choose and we would love to be your DJ if you go that route!
Complete Wedding Experts in Central Illinois
If you're planning a wedding, you've come to the right place. At Complete Weddings + Events, our team of photographers, videographers, DJs, and event consultants specialize in wedding services to make your day a success and make sure you're just worried about enjoying it. Contact us today to learn more about our wedding packages best for your special day!
Central Illinois' leading provider of event and wedding photography, videography, lighting, DJ services & photo booth rental.