After much discussion with your fiancé and family, you have landed on having your wedding celebration at home!  We won't even ask how many margaritas were consumed in working through that process. Congratulations on making the decision and moving forward with your planning. While having your wedding at home does provide some simplicity, having a solid plan is essential and you will reap great rewards in keeping your stress low and helping you enjoy the experience.
How To Start Planning A Wedding in Austin at Home?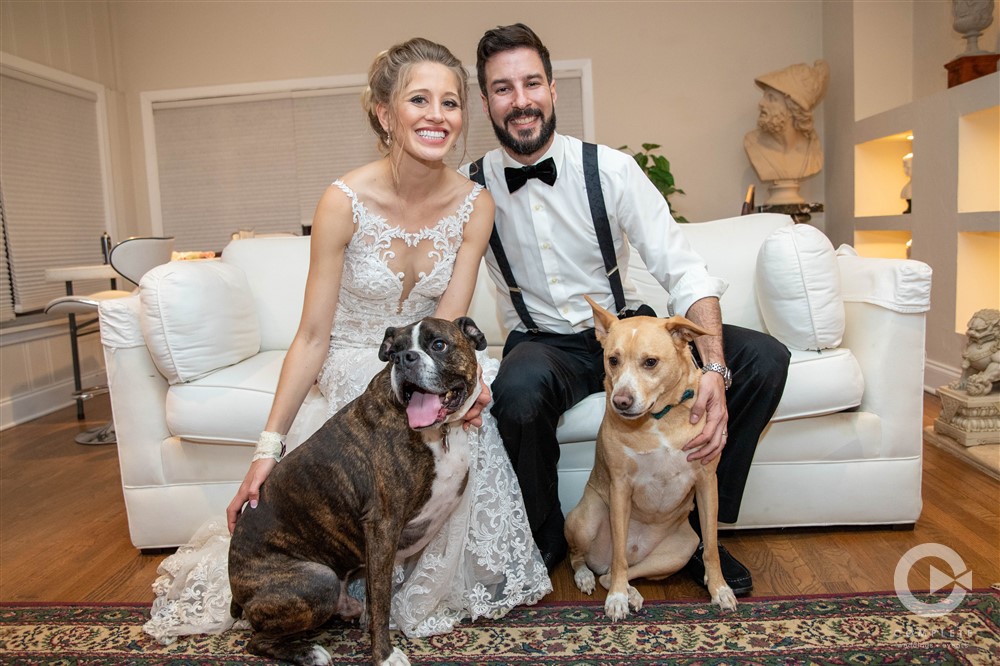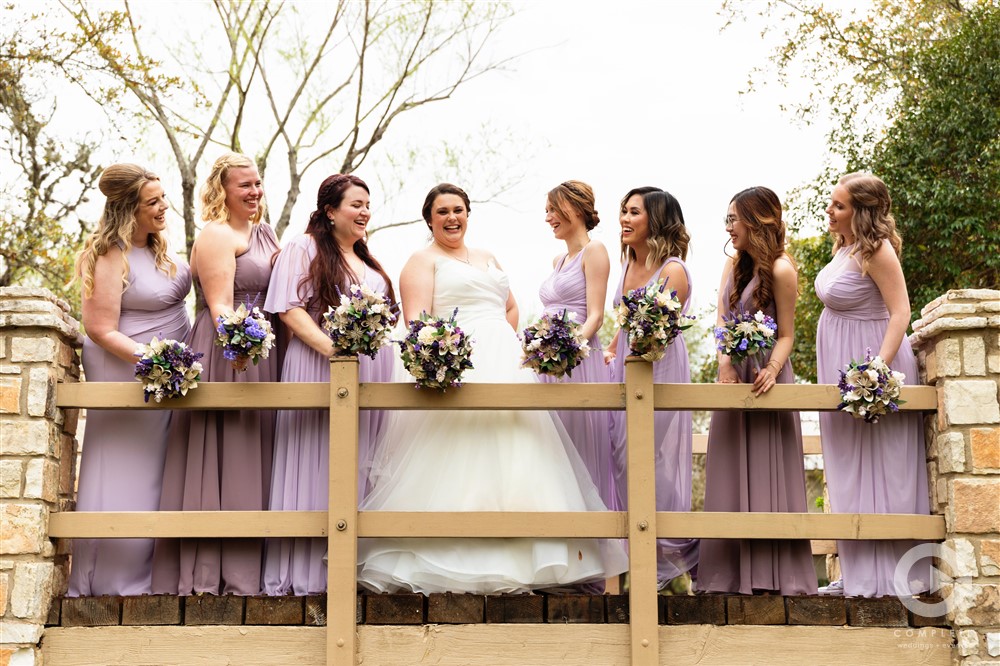 Planning All The Details
Here are a few areas we encourage you to invest extra planning to address and research. The extra attention to these details will make your wedding at home that much more memorable and enjoyable:
Will the entire property be open or will you limit access to certain areas? Where will your guest's park? Where will the bridal party be getting ready? Will there be a room reserved for the groomsmen? Where will the ceremony be? Where will the reception be?
While there are many things you can control, the weather is not one of them. You will have great peace of mind knowing you have a plan if the weather is unfavorable. Is there space inside your home that can accommodate your guest count? If not, is there a building on your property that can? If not, we highly encourage a tent rental and you can direct all your rental needs to our friends at Premiere Events. (https://premiereeventsonline.com/)
Will you be having a dance during your reception? Does your designated reception space have a surface suitable for a dancefloor? If not, we recommend renting a dancefloor that can be set up on-site.
A photographer and videographer are essential in making sure you capture your big day. You will also want to consider hiring a professional DJ for all your music and entertainment needs.
It's important to think through how you want your home to feel including colors, textures, florals, and rentals. You can transform your spaces to match your personality and style while also accounting for fit and functionality.
Consider your plan for lighting both the ceremony and reception areas. Thinking through your lighting needs is important not only for safety during the evening, but it will also transform your spaces and create the overall feel you desire for your event.
Often neglected, the post-event cleanup is vitally important in returning your home back to its pre-wedding glory. Who will be responsible to return rentals, clean up the ceremony and reception areas, the bridal party's preparation areas, etc.? Who are the members of your clean-up crew?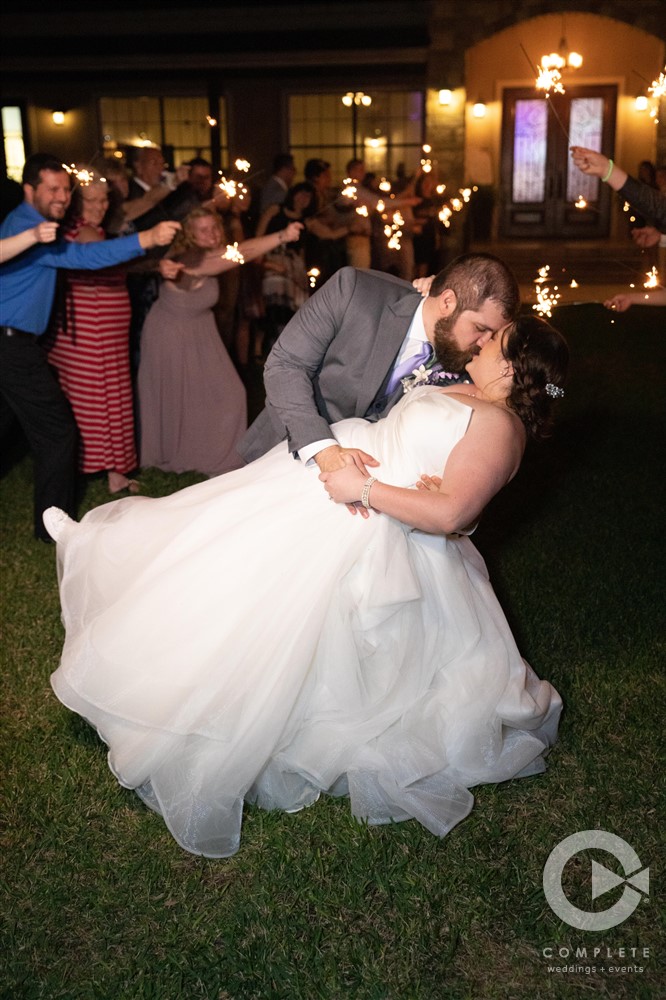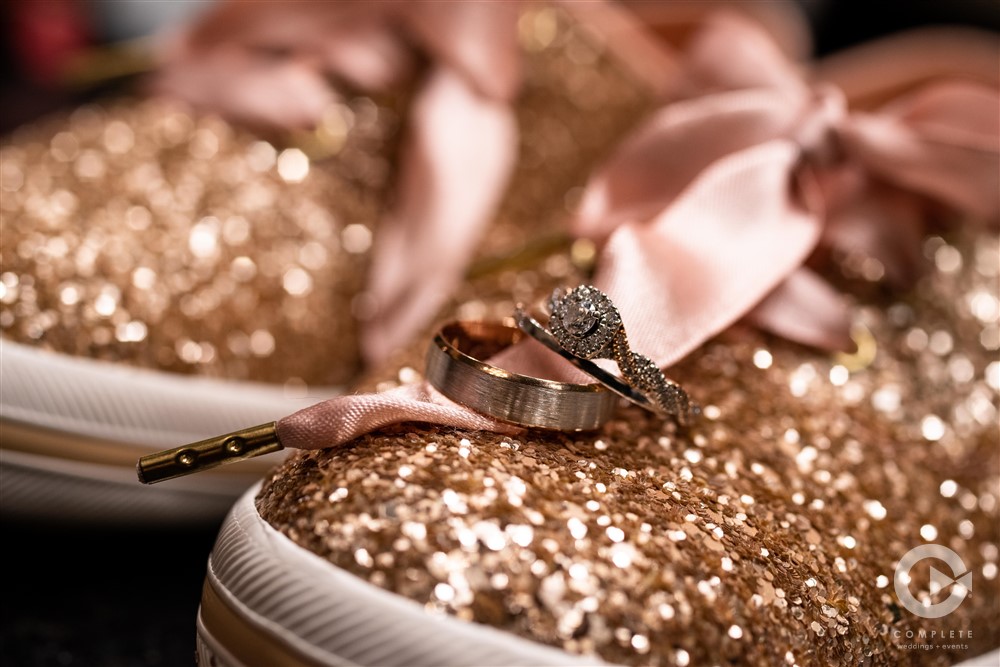 Complete Weddings + Events in Austin, TX Is Here To Help
While this is not an exhaustive list of tasks to process in planning your wedding in Austin at home, it is a great beginning checklist that will spur you in the right direction. As a key member and contributor of the special events industry across Texas for over 20 years, Complete Weddings + Events has been adding value through serving couples and families with professional event services: Photography, Videography, DJ, Photo Booth, Lighting, and Coordination. Our entire team of event professionals strives to be a resource as we engage in our mission of providing extraordinary special event services that deliver joy for generations.
We are 100% engaged in assisting you as represented by our full time support team that consists of Jeremy – sales, Patrick – operations, Shelby – office/media, Kevin – owner.  We are excited to assist you in planning your wedding, whether it be at home or at a different location. Contact Jeremy by emailing [email protected] or calling the office at 512-458-3535 or Jeremy's cell phone at 314-606-6307 for questions. Check out https://completewedo.com/austin/ for examples of our work and details on our products and services.
Happy planning and congratulations from the entire team at Complete!
Kevin Paladino
Chief Vision Officer/Owner