FREE EXTRA HOUR WITH DJ + VIDEOGRAPHY PACKAGE | REQUEST INFO NOW
Complete Weddings + Events Photographer
Elizabeth Merkel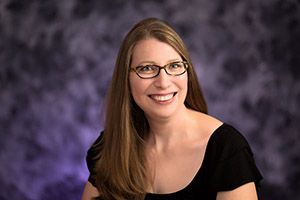 ""It was nice to have the whole package deal together. Everyone was super easy to work with and made the whole day run smoothly. I couldn't have pictured it happening any other way" - Kali I.

"Both the photographer (Elizabeth) and the DJ (Sean/Shawn) were awesome to work with. They listened to what we wanted for photos and music and used their professional creativity to enhance our over all experience." - Kristen T.

"Complete Wedding was easy and professional to work with, Elizabeth our photographer took some amazing shots we will cherish forever. We are so happy with the quality of the photos we have and are amazed at the quantity. My husband and I would definitely recommend Complete to anyone we know with wedding needs." - Amanda W.

"Elizabeth my photographer was great as well. She made sure to capture every great moment, making me just anticipate what my photos will turn out like. I'm so excited, I couldn't ask for anything better!!" - Laura H.

"Elizabeth was great to work with!" - Allison T.

"We used the photography service and they were very easy to work with and accommodating to the wishes of the bride and groom. The photographer (Elizabeth!) was pleasant and easy to talk with. She had a marvelous idea of photographing the guests with the wedding couple on their way to lining up for the buffet. (We had a small reception of about 60 people.) It made each guest feel special and the bride and groom will have a great photograph of every person that came to be a part of their special day. She was completely unobtrusive but managed to get pictures of everything we asked of her. Bravo! We highly recommend Complete Weddings and Events of St. Louis and could not be happier!" - Diane B."