Whether you're way over your budget or keeping track of expenses, gratuity is not included in many wedding professional prices, including Complete Weddings + Events' service rates. Whatever you feel is best to tip your professional(s) at the end of the night is up to you! While 10% to 20% tips for wedding vendors are a guide, nothing is expected, but it's always appreciated! Vendors are there to make your special day as easy as possible, so showing appreciation goes a long way!
Who To Tip
Wedding Planner
Although your wedding planner doesn't expect a tip, you can always provide one if they went above and beyond for you to show your appreciation.
When to Tip: At the end of the reception, or you can mail it after the honeymoon.
Makeup & Hairstylist
Tip between 15-25% just as you normally would if you get your hair and makeup done!
When to Tip: At the end of your service.
Wedding Photographer and Videographer
If you're happy with your photographer's or videographer's work, then consider tipping them 15-20% or you can even provide a personal gift as another nice gesture for their services.
When to tip: At the end of the reception.
Wedding DJ
Although not required, if your DJ did a fantastic job and responded to all your requests, consider tipping them $50-$150.
When to tip: At the end of the reception.
Delivery + Setup
Wedding delivery personnel should be tipped $5-$10 per person, depending on the setup.
When to tip: Upon delivery, or leave cash envelopes with the coordinator or catering manager.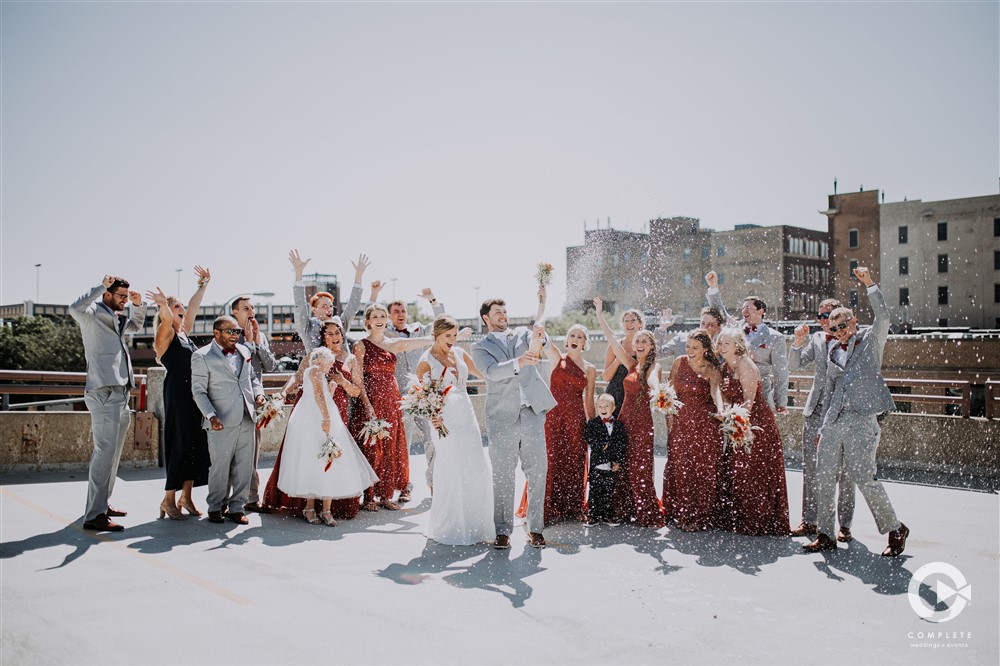 If you choose to tip your vendors but don't know where to start, check out the Wedding Vendor Tipping Cheat Sheet to find all your information!
Complete Weddings + Events St. Louis, MO
For more wedding inspiration, don't forget to check our blog page. If you are ready to start planning and discussing ideas, contact us!