When bringing people together for your wedding, it's hard not to want something outstanding at your event that everyone remembers! There's something amazing about gazing around the room and seeing your friends and family having an enjoyable time at your own event.
We've created a list of three easy entertainment ideas to add to help keep your guests entertained while you're busy taking photos, eating dinner, dancing, or chatting with those said guests. Since you may be going in a million different directions the day of your wedding,  it's awesome if your guests can be entertained. Things to do while they wait for speeches, dinner, or a moment to congratulate you in person.
Easy Entertainment Ideas
We'll dive into three entertainment ideas, all that can be implemented by your vendor, but offer opportunities to add your own ideas to make them custom. These elements help make your wedding or event unique, and finding something that fits you and your partner's personality will help create a more meaningful, memorable day.
Grazing Table Or Food Station – A Delicious Display
You might not think of food as a form of entertainment, but it totally is! From the time guests arrive, they will eat if it's provided. Help keep their belly pleased before or after dinner with a delicious display of snacks, desserts, or candy. Create an appealing display with trays and cake stands of varying heights.
An interactive food station, where guests can customize their food creation to their preferences is a win for everyone. Some of our favorite ideas are waffles, popcorn, soft pretzels, or a mimosa bar. While these are mainly do-it-yourself and low-maintenance activities, you still will want someone's eyes on the table, like a coordinator or designated helper, to restock and tidy up from time to time.
Here are a few local St. Louis caterers that can help bring your display table or food station to life.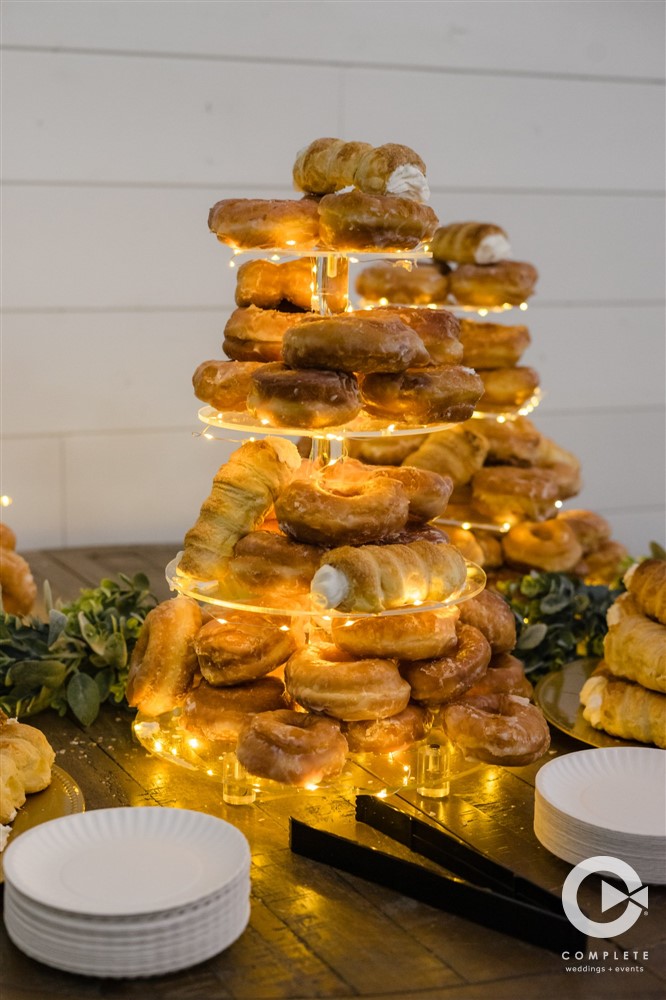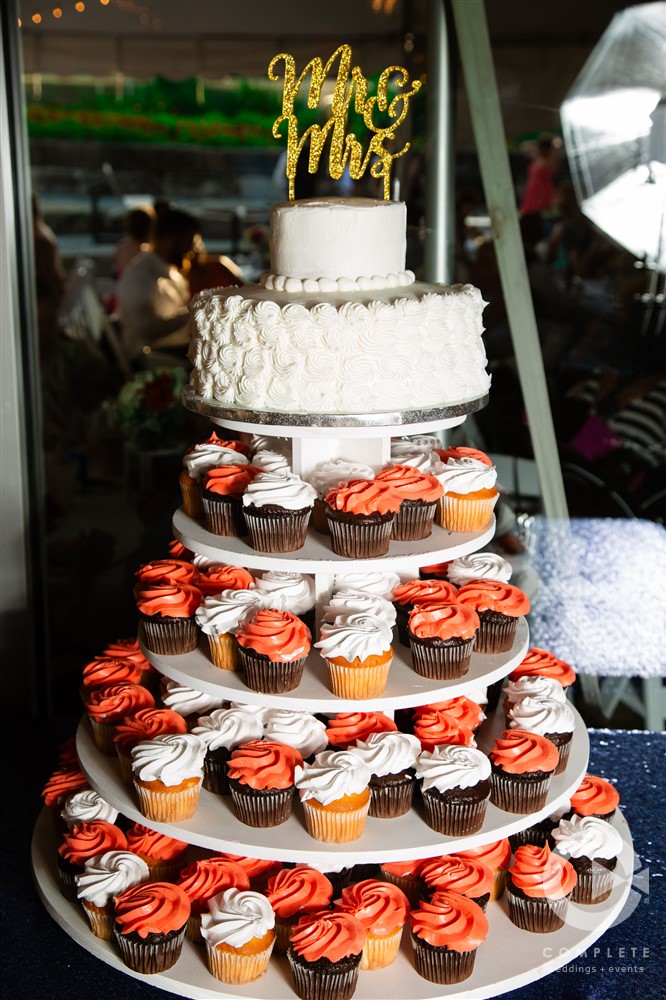 Photo Booth – Complete Customization!
Photo booths are a fun activity with a ton of benefits, whether you're the creative type or not! Each guest leaves with photo strips in hand documenting the fun they had with the people they love at your wedding! The photos can also be customized to include elements personal to your day like wedding colors, hashtag, or date.
Want to make the photo booth unique to your event? Create a few of your own photo booth signs or props to use in the booth! Also, with open-air photo booths, you can get creative with your backdrop, or use a unique wall at your venue, for an extra bit of flair!
If you're not the slow dancing type, a photo booth gives you and your guests a dollar dance alternative. Our Complete Weddings + Events DJ and Photo Booth team will help facilitate a flash photo activity where your guests line up to step in the booth to grab a photo with you and their group! This fun ice breaker gives everyone a chance to get their photo with the couple.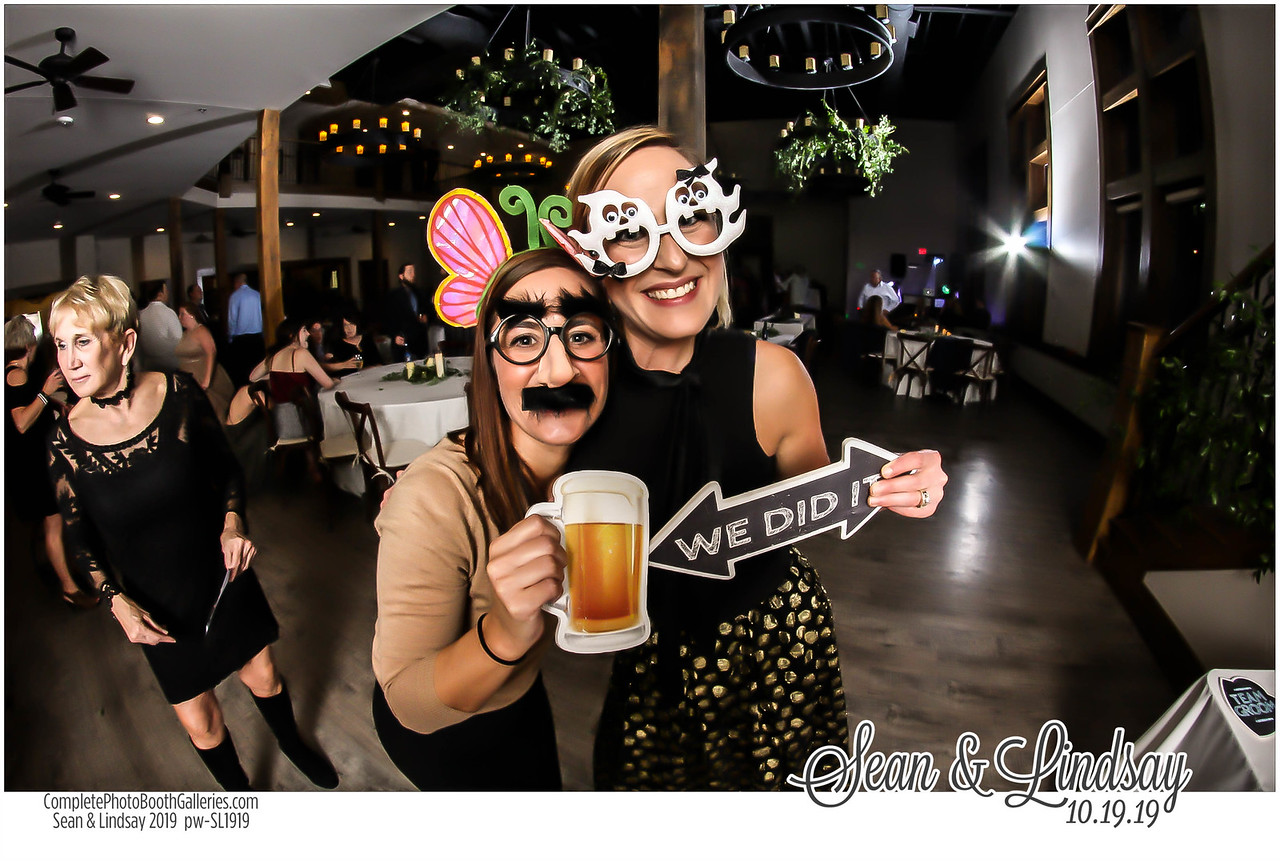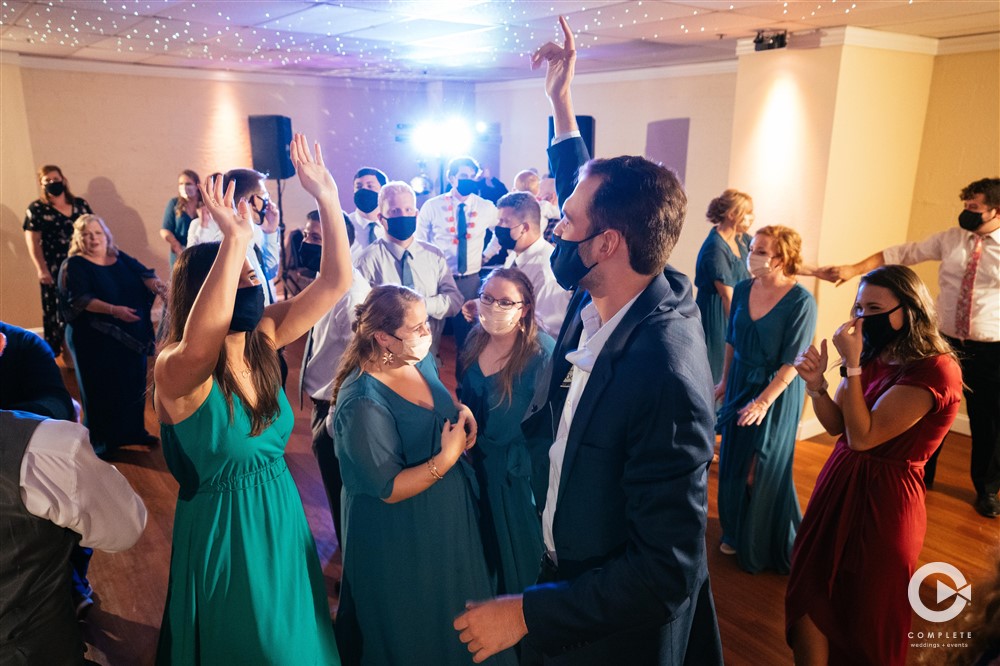 Complete Interactive – Guest Engagement at its Best!
With Complete Interactive, the Complete Weddings + Events DJ introduces various activities for your guests to participate in while their answers and submissions are displayed live at your reception. This a fun DJ option includes the following elements you can choose from to fit into your evening's timeline.
Social Media Wall – Allow all your wedding guests to experience the virtual social media stream of your event, group meeting, or activity. The social wall lets you submit photos and/or messages from your custom url or hashtag to display at the event virtually, or you can integrate Twitter or Instagram so those posts with your hashtag will be displayed. Think of this as a sporting event where people use hashtags to make their photo appear on the big screen! A close comparison and something unique for your event.
Crowd Questionnaire or Trivia – A fun questionnaire on the couple is always a great way for guests to learn more about the couple or see who knows them best! Complete can also provide trivia questions, which is a great way to battle to decide who will be served dinner first or to win bragging rights for the evening. With Complete Interactive, we can show the live rankings on the screen to let everyone know who's in the lead!
Polls –  See instant answers from the audience as they interact with the platform on their phone choosing from options and sending in their answers from either a multiple choice. We love having guests vote on their favorite songs to help tailor the soundtrack of the evening to the liking of the crowd (with couple-approved choices of course).
Complete Weddings + Events St. Louis
Complete in St. Louis is the leading provider of DJ, photography, videography, photo booth, and coordination! We would love to be a part of your big day and are happy to put a wedding package together for you in order to make your dream wedding a reality. Reach out to us today by clicking here to learn more about our services!