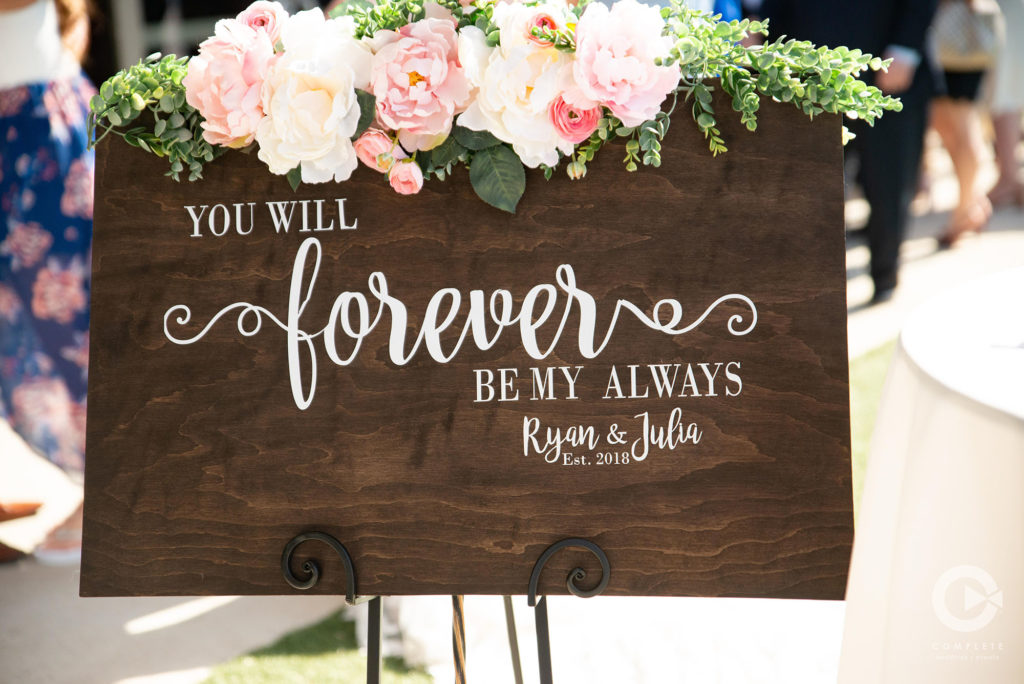 Custom & Creative Wedding Signs have become a common way for couples to showcase their personality through decor on their big day. From guiding their guests to their seats to details on the dessert, we can almost bet you're bound to see at least one wedding sign at the next wedding you attend. We've photographed a ton of unique signage at weddings recently and have compiled a collection that any bride or groom can find useful, or just simply adorable, at their wedding!
Custom & Creative Wedding Signs
Personalized signs and decor are the wedding day details you'll want to keep or at least have photographed by your photographer. Common custom hand-written signs are on chalkboards, but there has been a rising trend of calligraphy on wood and mirrors. We found custom wooden signs similar to Carissa and Ryan's ceremony sign below on Etsy here.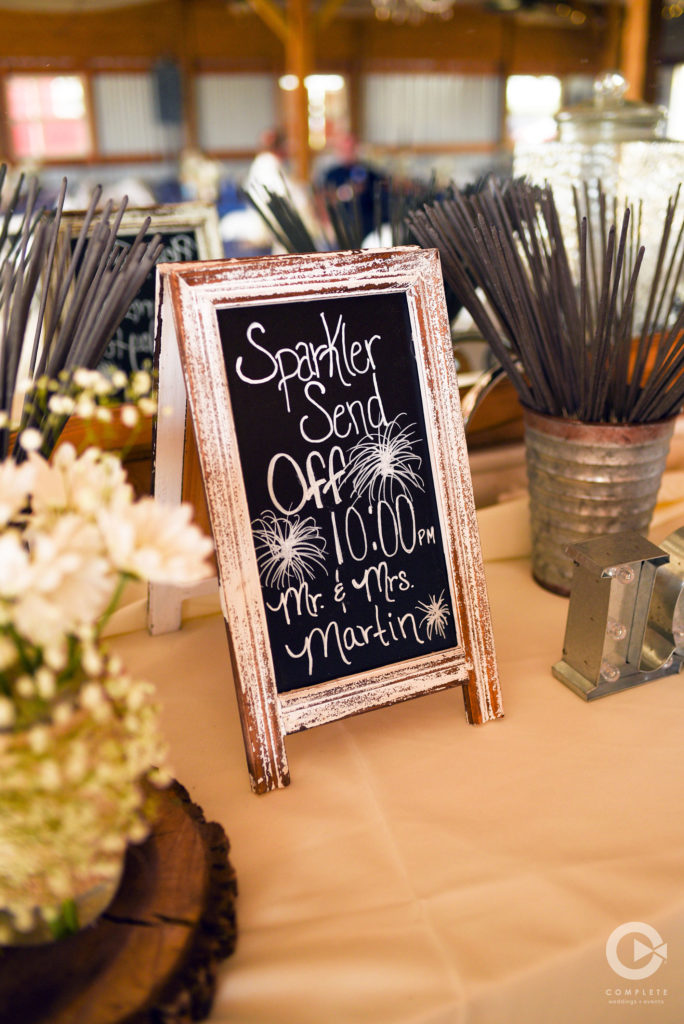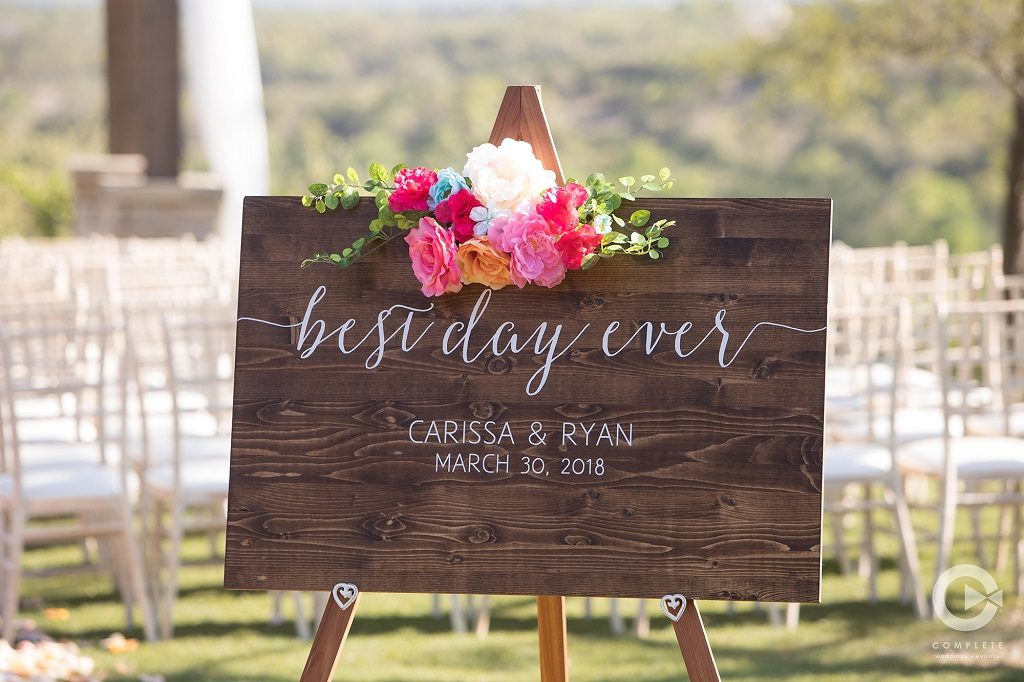 Informative Signage
Sometimes you just need to tell people what's up! These signs just get the job done whether to inform people about the timeline of events, encourage them to get involved like the photo booth sign below or show your support to those helping to make the day happen. We appreciate this venue sign that shows some love for the event's vendors.
DJ, Photography, Videography, Photo Booth Rental | Complete Weddings and Events Sioux Falls
When you party with Complete Weddings + Events Sioux Falls, it's completely about you! Offering the best Wedding Planners in Sioux Falls, SD. Complete Weddings + Events, Sioux Falls' leading provider of event and wedding photography, videography, lighting, coordination, DJ services & photo booth rental.
Enjoy the planning and the party!
Planning your dream wedding or event should be simple and fun, and we firmly believe that having all our services under one roof makes planning easier on you. So relax. We've got this. Our job is to make this easy for you, your job is to enjoy the party!