Perhaps we've been scorned one too many times sitting through a ceremony in the scorching heat, or maybe we're leaving the summer season for bachelor and bachelorette parties and other travel festivities. Overall, it is clear the fall season has sky-rocketed to become the most popular time to host a wedding. October has been in the top since 2016 when it surpassed June as the most popular wedding month (then tied with September).
More and more couples have also opted to host their wedding ceremony outdoors in recent years, and the autumn months bring many benefits such as temperate weather and beautiful foliage. The busy wedding season has shifted later in the year, and these real weddings below display the season beautifully giving further proof that autumn is arguably the most beautiful season to host a wedding in Salt Lake City, Utah.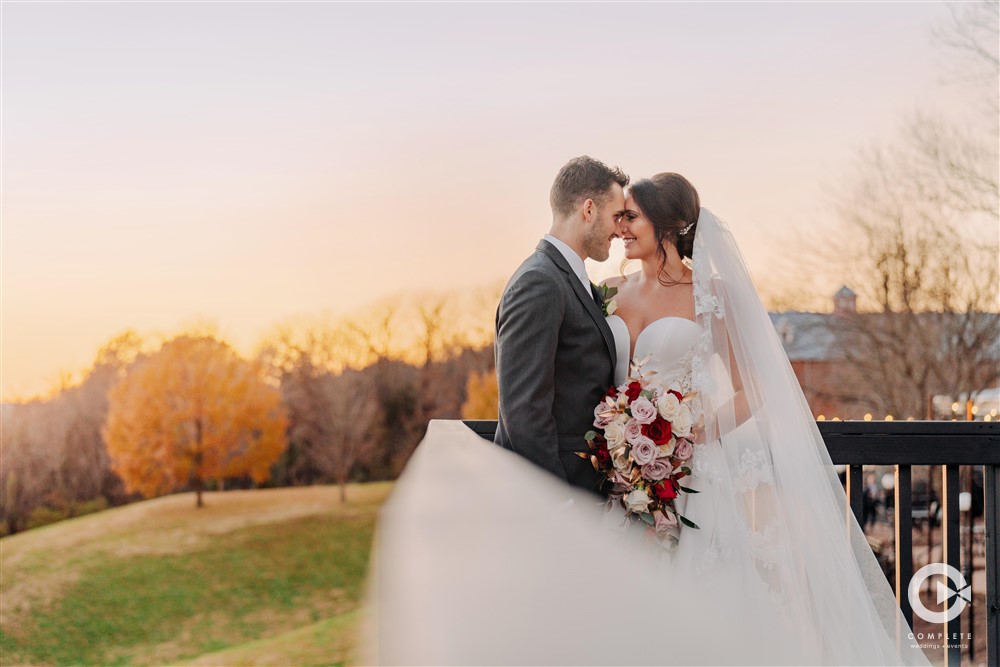 Autumn Wedding Attire
When it comes to autumn attire, you can really pull the best of the summer and winter seasons and get away with almost anything here! Warm or cool color palettes, velvet or linen fabrics, and colorful or neutral flowers will fly! There are no official rules, but a classic autumn wedding is inspired by nature's changing atmosphere. Shades of reds, yellows, and oranges, or colors reminiscent of fall leaves, are classic to an autumn wedding color scheme.
Types of Autumn Wedding Florals
This wedding season has some of your most whimsical bouquets with pampas grass, wheat, seeded eucalyptus, or even berries. There are various types of dried flowers and grass that can bring fall vibes to your florals like phalaris, glixia, and lagarus. We promise these foreign-sounding words are the real deal and will help you create the most stunning fall floral arrangements!
Autumn-Inspired Centerpieces & Decor
You might not necessarily want your wedding to feel like you're walking into a fall craft show. Therefore, when it comes to decorating for an autumn wedding, you have to be tasteful and true to elegance. Lead with florals (dried, real, or faux) to help achieve a more romantic wedding look.
Festive Signature Drinks
As the temperature outside drops, it's time to consider some warm signature beverages to serve at your upcoming celebration! There are so many drinks that are perfect for the autumn season abound.
Whether it's a cranberry cocktail, sparkling ginger soda, or a classic steaming mug of apple cider, you can't go wrong!  The options are endless plus it is a wonderful way to celebrate the season. If you need any more fall wedding drink inspiration, Pinterest has always been a best friend of ours.
Complete Weddings + Events Salt Lake City
Let us help you bring all your favorite autumn wedding ideas to life! Find the best venue for your event and contact us for details on our wedding day services including day-of coordination to help with your autumn decor, DJs to start the party, lighting to transform your space, and of course photo booth rentals, videography, and photography to capture it all!