How to Find the Right Salt Lake City Wedding Photographers to Capture Your Special Day
Finding the right wedding photographer in Salt Lake City starts with finding a photographer with both skill and style. You want a visual storyteller who is professional and creative. One that will work with you to capture photographs that live up to your wedding day vision.
In addition to finding a talented professional, you want to find somebody you get along with, as you and your wedding photographer will spend a lot of time together leading up to and during your wedding. Complete Weddings + Events hires Salt Lake City wedding photographers who are not only great at their craft but great at interacting with people. This means more often they can get the best shots and leave everyone in the room laughing and having a good time.
What to Look For
Wedding photography requires a particular type of Salt Lake City wedding photographer who can do more than just take a great picture. Complete wedding photographers in Salt Lake City are also responsible for visual storytelling and knowing where to be and at what time to catch the best shots.
This requires creativity and a fair amount of scrappiness, while still maintaining the utmost professionalism (weddings and events are high-stress for the party planners and photographers are going to interact with them a lot!).
Our Salt Lake City wedding photographer experts are skilled in all of these areas and will leave you with not only an amazing selection of photographs of your event but wonderful memories of the actual day. 
Event and Wedding Photography Salt Lake City
Your event is special and deserves the best photography company in Salt Lake City. Complete Weddings + Events is passionate about providing great photography services not just for Utah weddings, but all types of events including:
Weddings
Capture the big moments and all the precious ones in between on your big day. Salt Lake City and Park City, Utah are among some of the most popular locations for destination weddings in the United States. Let us celebrate your love with wedding photos you'll cherish!
Parties
Take your party up a notch with a photographer snapping all the fun moments. Our Salt Lake City photographers will staff your party and leave you with the best shots from your surprise birthday party, 50th anniversary, or other milestone celebrations.
Corporate Events
Event photography and corporate events go hand in hand. Photos are some of the best visual representations of who you are as a company and are a valuable marketing tool to reach your client base. Taking photos at a corporate event allows you to showcase the best side of your business and create marketing photos that will allow your clients to see that, too.
Bat or Bar Mitzvahs
These religious coming-of-age ceremonies are important milestones for families and communities that you'll want to remember. Hiring a designated event photographer allows you to be fully present at this special moment. 
There is no limit to the events that we can photograph. Contact us with your idea for your next event and we'll make sure your Salt Lake City photography is covered!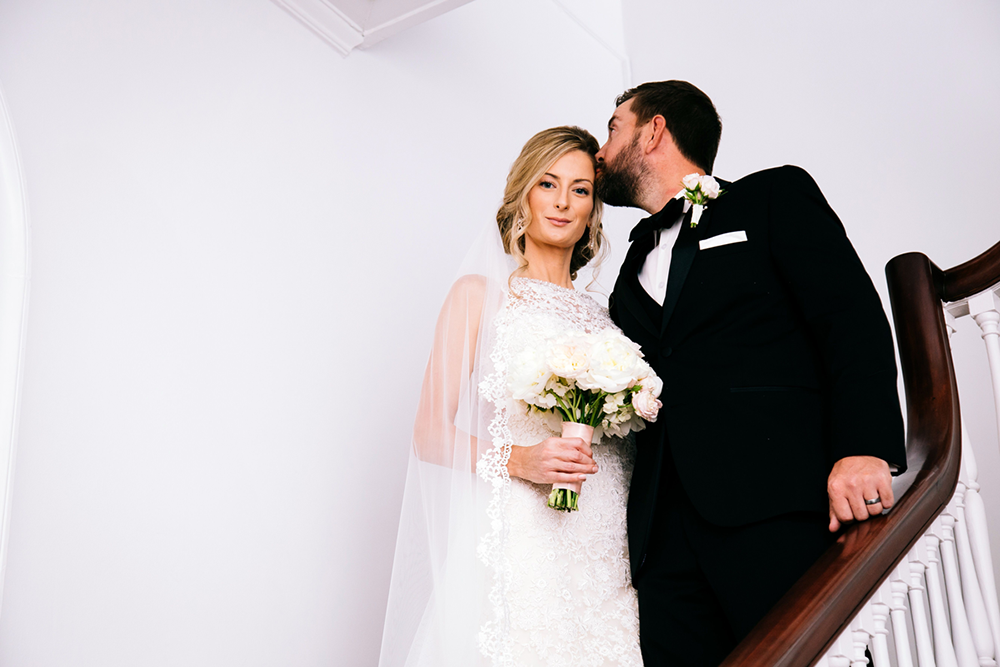 Best Places for Wedding and Engagement Photos in Salt Lake City
We can help you locate the best places to take wedding photos or engagement session photos around Salt Lake City and surrounding areas. Some suggestions include:
State Parks in Moab, Utah – Moab's state parks offer a variety of landscapes, from red rock formations to scenic canyons, making it a popular destination for outdoor photography.
Utah State Capitol – The Utah State Capitol building and its surrounding grounds provide a picturesque setting for formal and classic photographs.
Wheeler Farm – This historic farm offers a rustic and charming setting for wedding and engagement photos.
Red Butte Gardens – These gardens offer a variety of gardens, meadows, and natural areas that make for beautiful backdrops for your photos.
Madison wedding venue – This venue is a beautiful outdoor event space that offers a variety of indoor and outdoor backdrops for your photos.
Our Salt Lake City wedding photographers are happy to travel to the place that is special to you!
Experience the Complete Weddings + Events Difference 
When you find someone you can trust to help you plan the perfect event, then you have found something special. At Complete Weddings + Events, we're here to be that person for you.
We excel at delivering the best quality and the best service available for your event. In addition to that, we offer many different packages to meet your wedding photography needs:
Online photo gallery with a full print release so you can share and print your images.

Color and exposure-corrected images that are professional every time.

Optional second photographer to cover your event so that nothing gets missed.

Various photo print and album options to make sure you can enjoy your photos daily.
Salt Lake Wedding Photographers – Complete Weddings + Events
Our Salt Lake City wedding photographers are here to help make sure that your event memories are preserved for years to come. While event and wedding photography are a key part of our services, we also can offer you help in planning your Salt Lake City videography, DJ services, and photo booth options as well. We want to help you with all aspects of planning the perfect event for you.
Related Articles:
Customer Reviews
"We had many of your services for our wedding: photographer, videographer, DJ, and photobooth. Out of all these services, I will say that Aimee was our absolute favorite. She is personable, yet professional. Thank you for capturing our special day…" – Morgan G. 

"First off Cornel was AMAZING he communicated very well and was quick with responding to all my questions. I was so happy with my wedding. The venue is absolutely beautiful!! What ultimately got me to have my wedding there was the fair pricing. All the vendors Cornel suggest worked out perfectly!! I went threw Complete weddings + events for my photographer and she was AMAZING as well. She went with all my crazy ideas for pictures. I wish I could plan another event there. I hope the venue is around for a very long time. I highly suggest Complete weddings + events and The Maddison. Absolutely beautiful, classy, and great atmosphere." – Kelsey K. 

"Everything was amazing! We had our photobooth, DJ, 2 photographers, and our videographer booked through complete weddings & events. We are a loud, outgoing, silly bunch and all our vendors totally matched our vibe! They really enhanced our day. DJ chuck was awesome, we had a lot of specific dedications and asks, and he showed up! He created a mash up for a dedication to a missing friend, compiled of her 4 favorite songs, and it truly kept her presence alive and celebrated at such a monumental day. Our photobooth guy got in a car wreck on the way and STILL came and made everything so fun!! Our whole videography and photographer team was amazing!! Amy, Sydnie, and Cassandra. They KILLED it! They all stepped up and did extra things to just make our day amazing. Amy, the lead, I honestly cannot say enough amazing things! She was by my side all day, helping me with anything I needed, aside from ensuring our memories are captured. She is incredible!! Will forever recommend these guys!!" – Jessi E. 

"Cornell and Sydnie were amazing! I don't even know how to describe how amazing they were. Sydnie is a wonderful photographer and she is so fun! I hate taking pictures but she makes it so much fun and always has the most amazing ideas. Cornell was an amazing DJ and he was so flexible with what I wanted. They were both wonderful!" – Cambryn C. 
Areas We Serve
At Complete Weddings + Events, our photographers are proud to serve couples throughout Salt Lake City, UT, and the surrounding areas. We are committed to providing exceptional event and wedding photography services in:
Park City, UT
Sandy, UT
West Valley City, UT
West Jordan, UT
Millcreek, UT
Taylorsville, UT