Have you ever thought about how closely your Orlando DJ and photographer work together at your wedding? They work closer than you might think! Having a DJ and photographer that know how to work in harmony to make your wedding day flow perfectly can make the biggest difference. Read on to see why choosing a Complete Weddings + Events DJ and Photographer can make or break your big day!
DJ and Photographer Team: A Dynamic Orlando Duo!
Great Communication
Throughout the course of the evening, your Orlando DJ and photographer will be consistently communicating about what is going to happen next. Your photographer needs to be informed on when the DJ plans to jump into the next event. The DJ will make sure the photographer is ready for the cake cutting, first dances, toasts, etc. before announcing them. The photographer will also be making sure to chat with the DJ about exactly when and where to be. This dynamic duo has your back!
Fantastic Photos
When you book a Complete DJ and photographer, you ensure some fun photos! One great example of how these two make a great combo for awesome shots is our "group photo". The DJ gets everyone on the dance floor for a huge group pic of EVERYONE at your wedding for your photographer to capture. He plays a fun song to break the ice, and your open dance begins with everyone on the dance floor! How often have you actually seen a DJ setup a photo with the photographer? It's not unusual for them to fight over the couples attention so just imagine how many great photo ops you'll open the door to when they can both create something together. Our DJs and photographers have a ton of other fun ideas to break the ice while simultaneously getting the perfect pictures.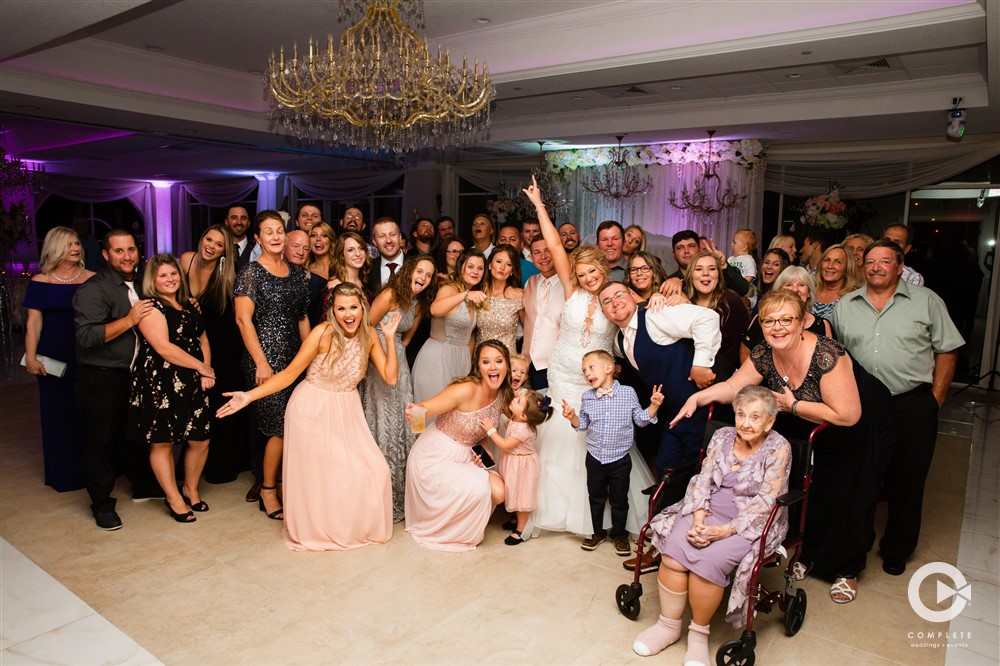 Creating Opportunities
Just think about what would happen if your photographer and DJ had the same goals. When your photographer wants to not only capture your day but truly wants you to have an amazing time on the day of your wedding just like your DJ. Likewise, when your DJ truly cares about you getting your wedding photos done right, they'll actively work with the photographer to make sure you'll get your photos done right without having to cause any interruption during the wedding. This allows for certain opportunities that you wouldn't otherwise get without compromising anything from the DJ or photographer.
Teamwork Is Essential
Imagine having a DJ and photography team that doesn't communicate or get along. You may be missing out on very important pieces of your wedding! For example, if the DJ forgets to allow the photographer to take sunset photos or fails to give the ph0tographer notice of the cake cutting, toasts, or first dance then you may miss out on important shots. On the other hand, if the photographer borrows the bride and groom for too long during sunset photos or is unwilling to work with a shared timeline then the night simply won't move forward and the timeline can easily fall apart. There are simply so many moving parts on a wedding day and having vendors that work flawlessly together will ensure your wedding day goes as smoothly as it possibly can. Having a DJ and photographer team is absolutely essential to the success of a reception!
ONE Contact
While you will meet with your Orlando DJ and photographer before the wedding, you can chat with us about the details. No need to have two phone numbers, two meetings, two separate conversations going, we've got you covered! With as much planning that goes into your wedding ALL the communication that goes into things, it's so nice to be able to offer a simpler way to plan. Give us a call, text, or email and we can get all the info to your team.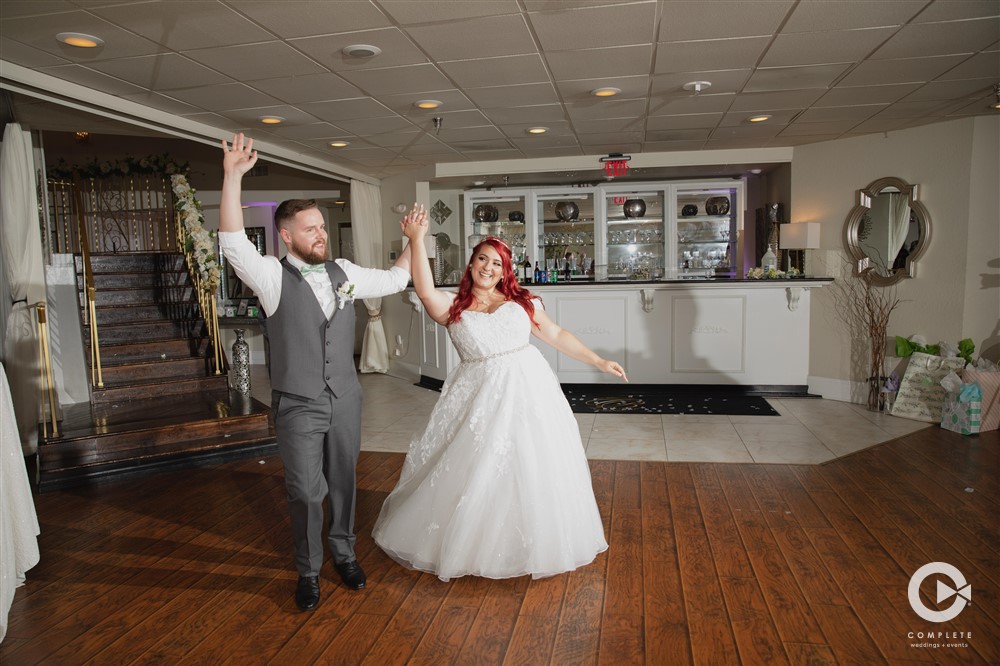 Complete Weddings + Events Orlando
Complete can provide you with a great DJ and photographer team that works great together! We love putting together a team of professionals to help your wedding day go as smooth as possible. Get pricing today on not only DJ and photography but also videography, photo booth, and uplighting as well. Otherwise, contact us now to learn more about our wedding services!