For every bride and groom who coo over kids at weddings, there's another couple that's nervous kids might disrupt parts of their big day. We'd like to ease the stress of the latter by providing a list of ways how to include kids at your wedding. Not only will our suggestions keep kids well-behaved, but entertained as well during your big day.
Keep Them Busy with Wedding Tasks
Everyone loves seeing the traditional flower girl and ring bearer dressed in tulle and tuxes. A general guideline to remember if you do plan of having kids in your wedding party is that children ages three to seven should be assigned the role of the flower girl or ring bearer while kids eight to 18 years old are considered junior bridesmaids and groomsmen.
There are more ways you can get kids involved in your ceremony. Have them be sign holders during the processional. Children can help pass out programs, and distribute confetti or bubbles for the recessional. This will hopefully encourage them to participate in the festivities or at least not run wild during the ceremony.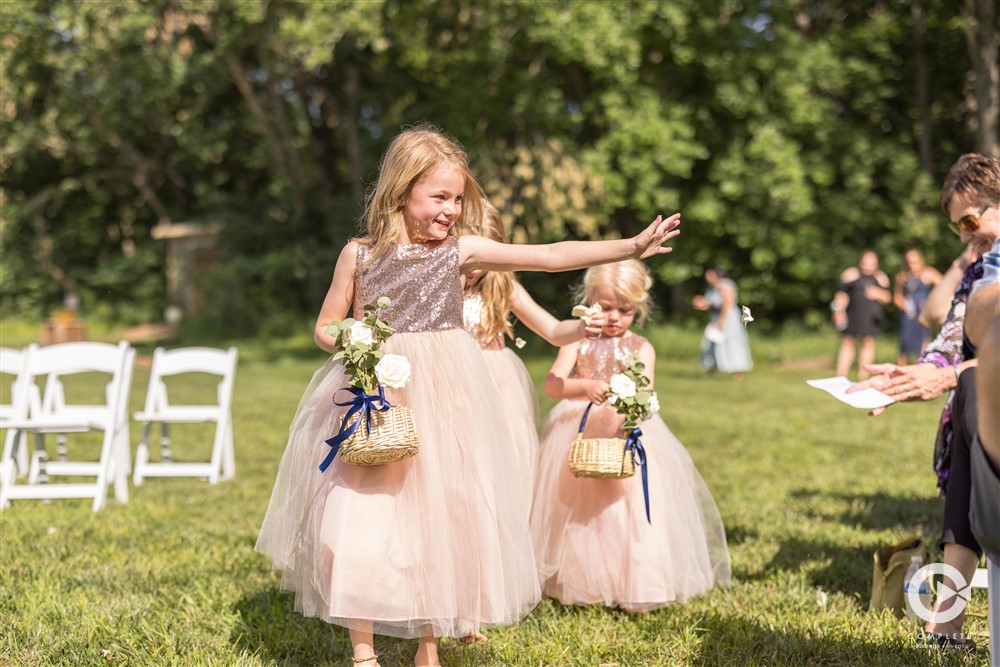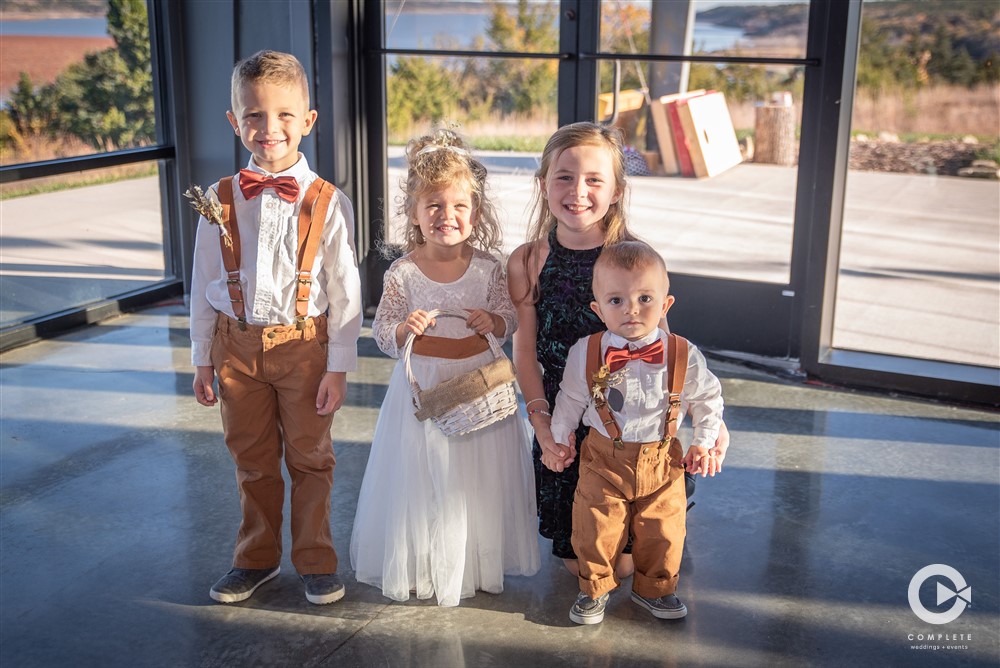 Have a Kids Table
After the ceremony, the kids have time to socialize and stretch their legs, but how do you keep them entertained during cocktail hour and before dinner? Look no further than the kids table, equipped with coloring pages and crayons, puzzles, crafts, and other quiet games and activities for them to work on. Kids can even complete these activities later on during the first dances or speeches. It's best to use butcher or bulletin board paper at this table, just in case kids make a mess. Think about providing small packaged snacks that even the pickiest eaters enjoy!
While on the topic of food, think about having an alternative kids' menu during dinner. A fed child means a happy child and happy parents!
If you have a smaller guest list, think about designing personalized kids' packs. Kids will fall in love with bags or boxes containing mini activity books, sticker packets, and candy, especially if their bag or box has their name on it!
Other Activities:
Outdoor lawn games are a hit with kids and adults alike! Set up cornhole, giant Jenga, or ladder toss for the little ones to enjoy.
Another option that Complete provides and that kids will love in is photo booth rentals! Especially in today's day and age, kids love taking pictures! What's more fun than posing with funky props with some of your closest friends and family?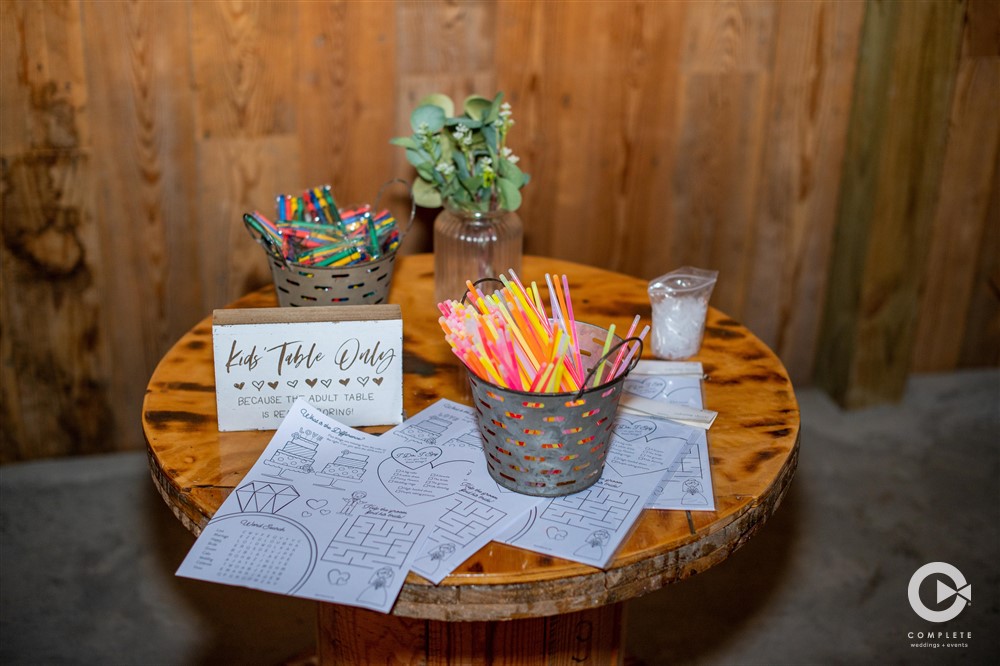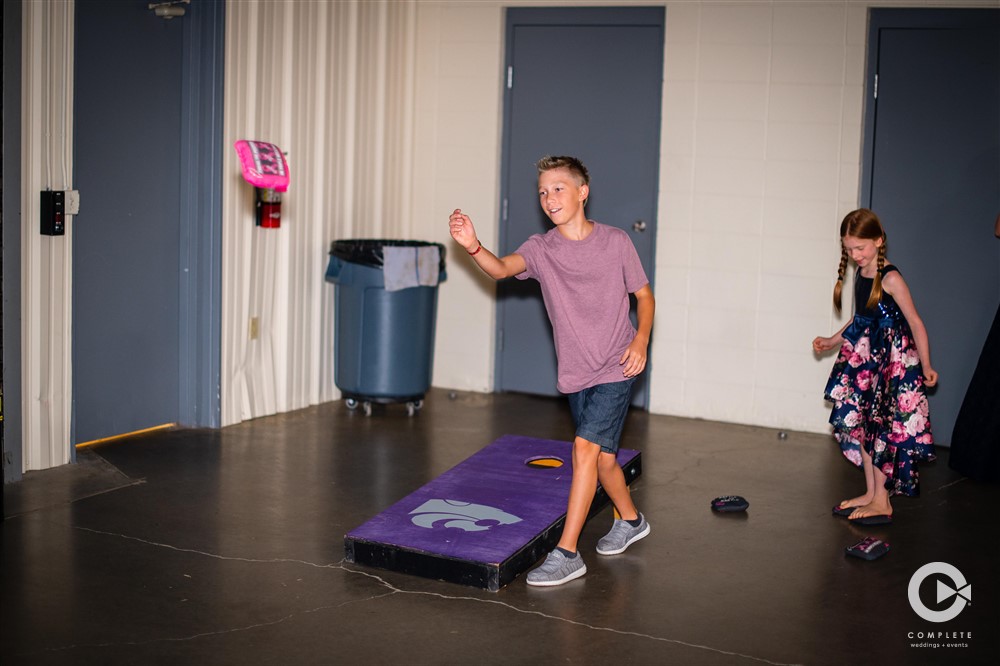 Dedicated Dance Time:
It's always best to encourage all of your guests, the young and the old, to join you on the dance floor for a fun time! We have a recommendation for when your dance floor isn't full! During cocktail hour or during slow periods of your reception, have the wedding DJ invite all the kids to the dance floor for their own dedicated time to dance.
We love watching kids show off their best dance moves for all to see. Be sure to play music from different eras that are kid-friendly so everyone hears something they recognize.
Babysitter or TV Room:
Sometime kids will be kids. No matter how hard you try to accommodate them, they might just be too cranky or tired to participate in the wedding festivities. When picking out your venue, think about reserving a room for parents to take their children if they need time away from all the excitement. Maybe even designate a TV room where kids can watch a movie or cartoon if they aren't feeling like dancing. Either that or have a teen or adult volunteer to babysit for the night so that you can celebrate your night stress-free.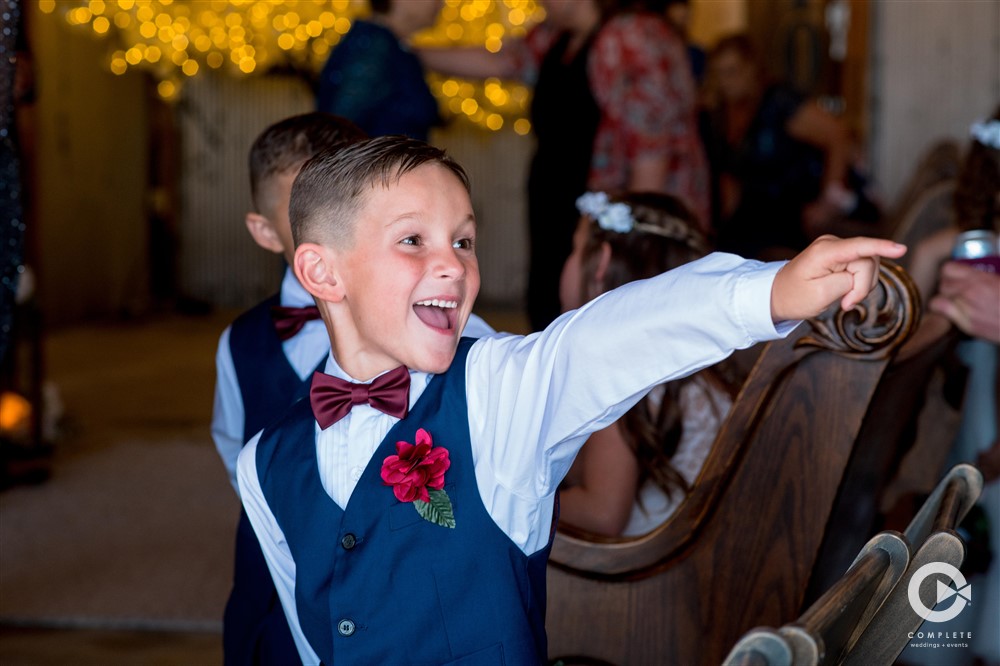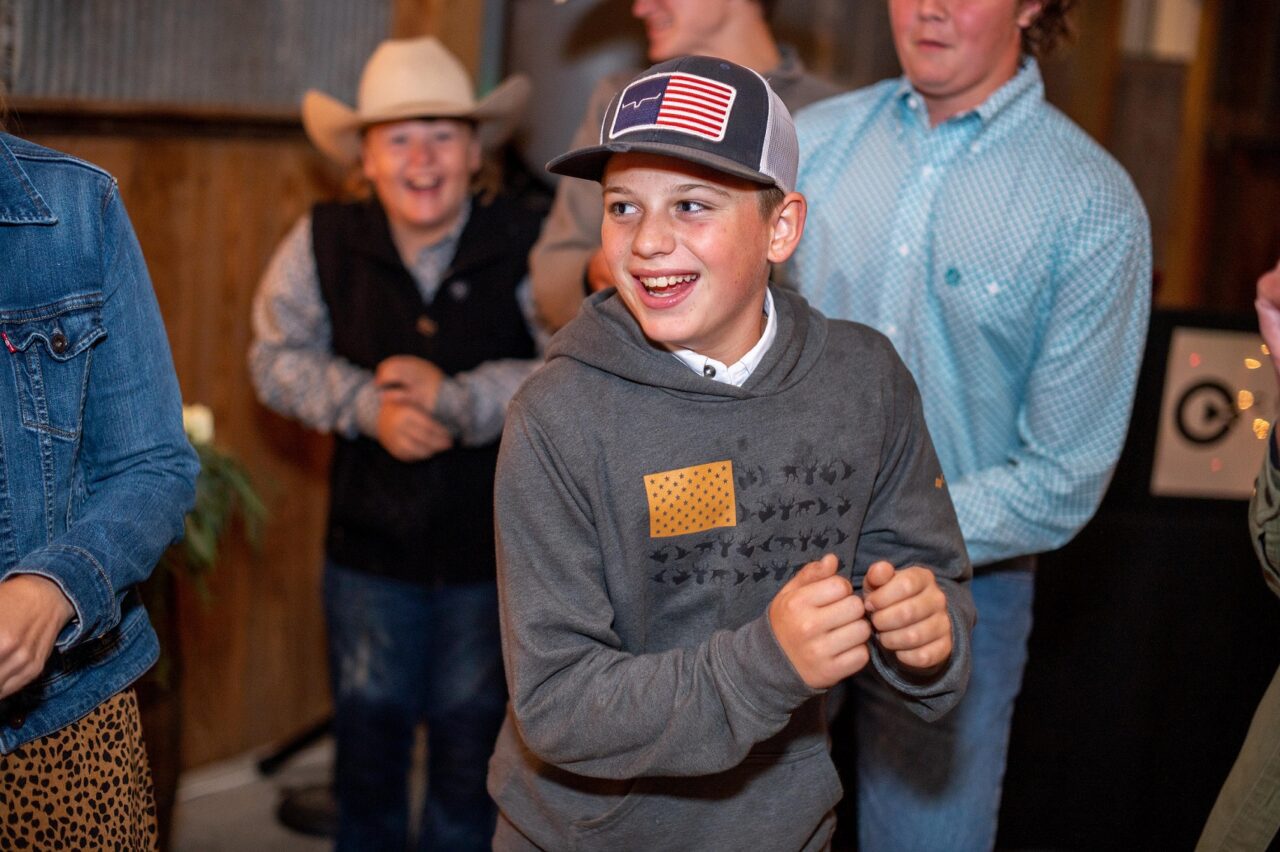 Complete Weddings + Events Manhattan, Kansas
Whether you want one service or all six, we specialize in creating custom packages for our couples to meet their needs and budget. Tailoring each of our services to reflect your style and vision and allowing you to be a part of the planning process every step of the way. The best part is you get a team of professionals to help with all the details from our knowledgeable office staff, in-house full-time wedding planner, and experienced event staff, we have you covered and want your planning process to be a stress-free experience.
Check out our service pages to learn more about how we can COMPLETE your event!
Complete Weddings + Events, Kansas' leading provider of event and wedding photography, videography, day-of coordination, lighting, DJ services, & photo booth rental.